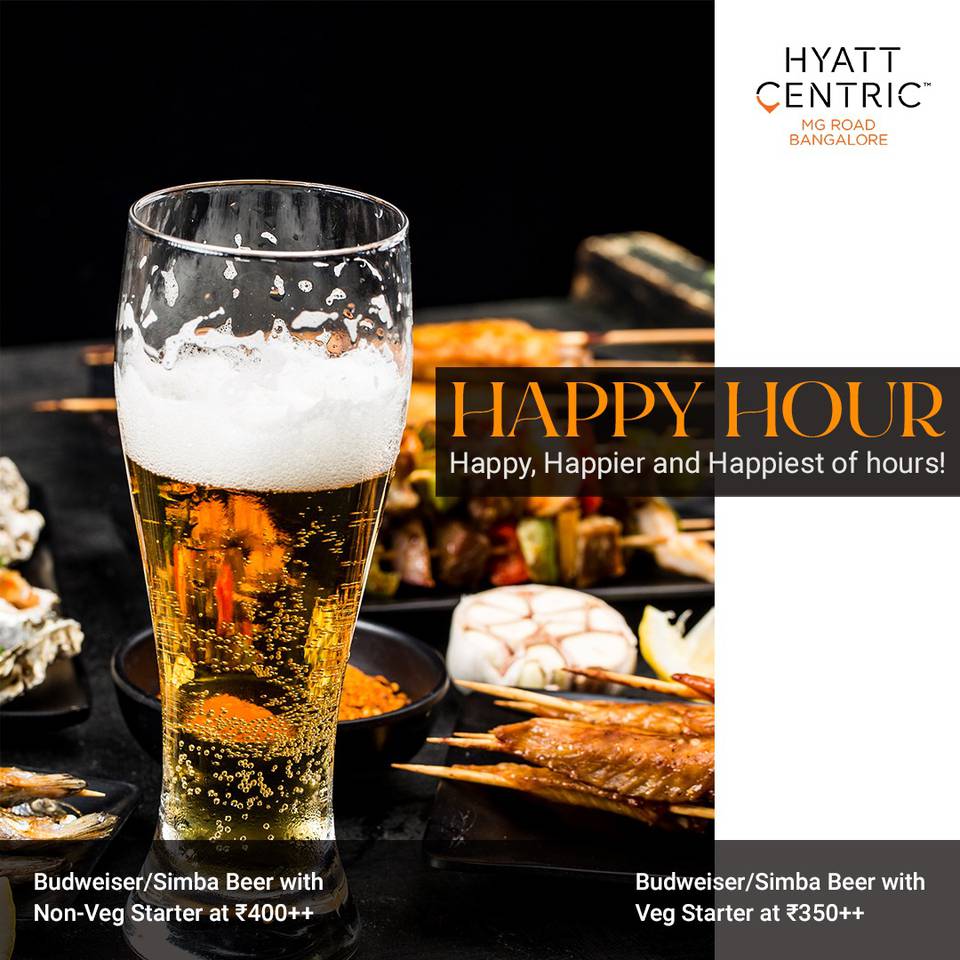 Mar 15 2023 to Mar 31 2023 4 p.m.
EVENT HAS ENDED
Special Instructions
Offer not valid for adults below 18 years.
Event Description
"Relax and Unwind with your closed ones while you enjoy a delightful combination of Drinks and Appetizers at #thebengalurubrasserie!" 15th to 13th March 04:00 P.M. to 07:00 P.M. Offer 1: Budweiser Beer +1 Vegetarian Starter @350++taxes. Offer 2: Simba Beer +1 Non-Vegetarian Starter @ 400++ taxes.
---
Note:
This event was added by a user and not by our staff. We bear no responsibility for the information provided.
Read Terms
. Please report error or abuse
here.
Upcoming events in The Bengaluru Brasserie
We don't have any upcoming events listed for this venue.
(Venue owners / event managers, to get your event listed, reach out to us.)