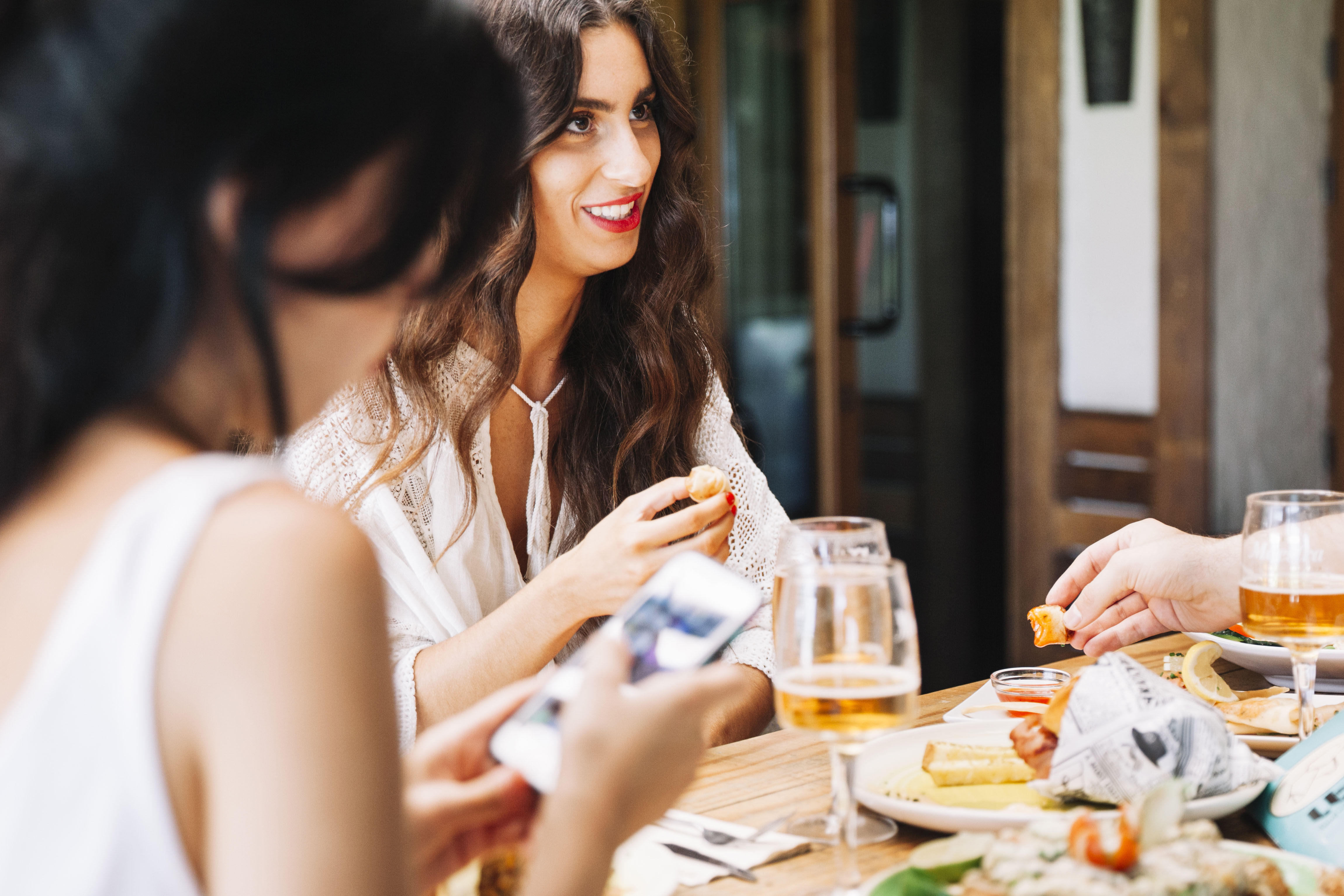 A clowder of Indian or Pakistani women meeting at a restaurant for lunch, is often a particular social convention called the "kitty party". Wikipedia refers to this as a "Noun, Indian". This is like a savings club where the women pool in money and -- according to legend -- spend the afternoon in conversation, unfettered by intellectual posturing.
And while some women, like this writer, thought that with so many more women in the workforce -- and so many becoming "corporate type" entrepreneurs --  maybe the kitty party was in danger of extinction.
A lady close to Explocity -- a real amicus curiae and a half -- asked why do women who are shy to call it a kitty party, don't now have "business lunches" or just call it a "power lunch" and be done with it?
But there's one stop in town not shy to call a spade a kitty party: JW Marriott. So if you are a girl gang of eight or more women with nothing to do on a weekday afternoon, head over for the JW Kitchen buffet.
Kitty party women get 20% off the buffet price. Make that a group of 20 or more women and they get 30% off.
While the hotel urges baby showers and birthday parties to be conducted at their restaurant.
Here's the corollary -- if a group of female entrepreneurs call their corporate brunch a kitty party, they'll get these fab discounts.
It's for lunch only at JW Kitchen, Monday to Fridays.