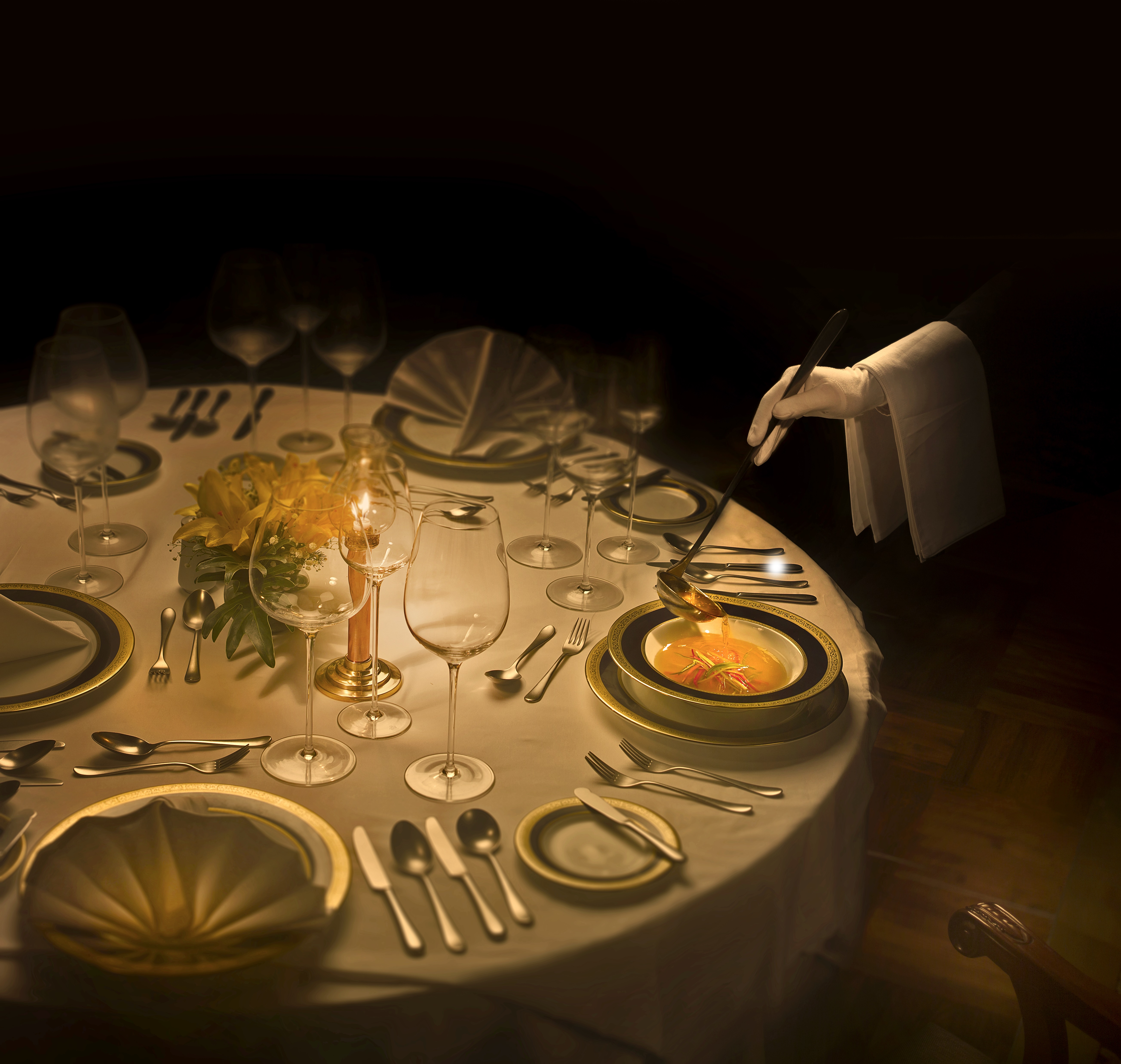 At the mention of the word "Titanic" the tragic story is the only thing that comes to mind. But if Leo and Kate showed us anything through their tragic acting, it's that the RMS Titanic was glorious. What about those parties? The ship that sank over a hundred years ago is still the most excavated site. The menu served to first class passengers was discovered and the gloriousTitanic at ITC Windsor, makes a comeback.
The chefs at Raj Pavilion have a three course menu, recreated as similarly to the actual last meal served on the ship. The meal at the Titanic was more course.
Raw Oysters and assorted Hors d'oeuvre started the meal followed by Consomme Olga or Cream of Barley Soup. Next course was Poached Atlantic Salmon topped with Rich Mousseline Sauce. Filet Mignon Lili, Saute of Chicken Lyonnaise, Lamb with Mint Sauce and Roasted Duckling with Applesauce were the entree options.
A palate cleanser made with wine, rum and Champagne was served followed by Roast Squab with Cress, Cold Asparagus, Vinaigrette and Pate en Croute. The desserts were Peaches in Chartreuse Jelly, Chocolate and Vanilla Eclairs or Waldorf Pudding and French Ice Cream.  
Raj Pavilion will serve three of these courses on the menu for lunch and dinner till 31 August, 2018. Aman at the hotel can be contacted on +91 80 6140 1205 for more information.