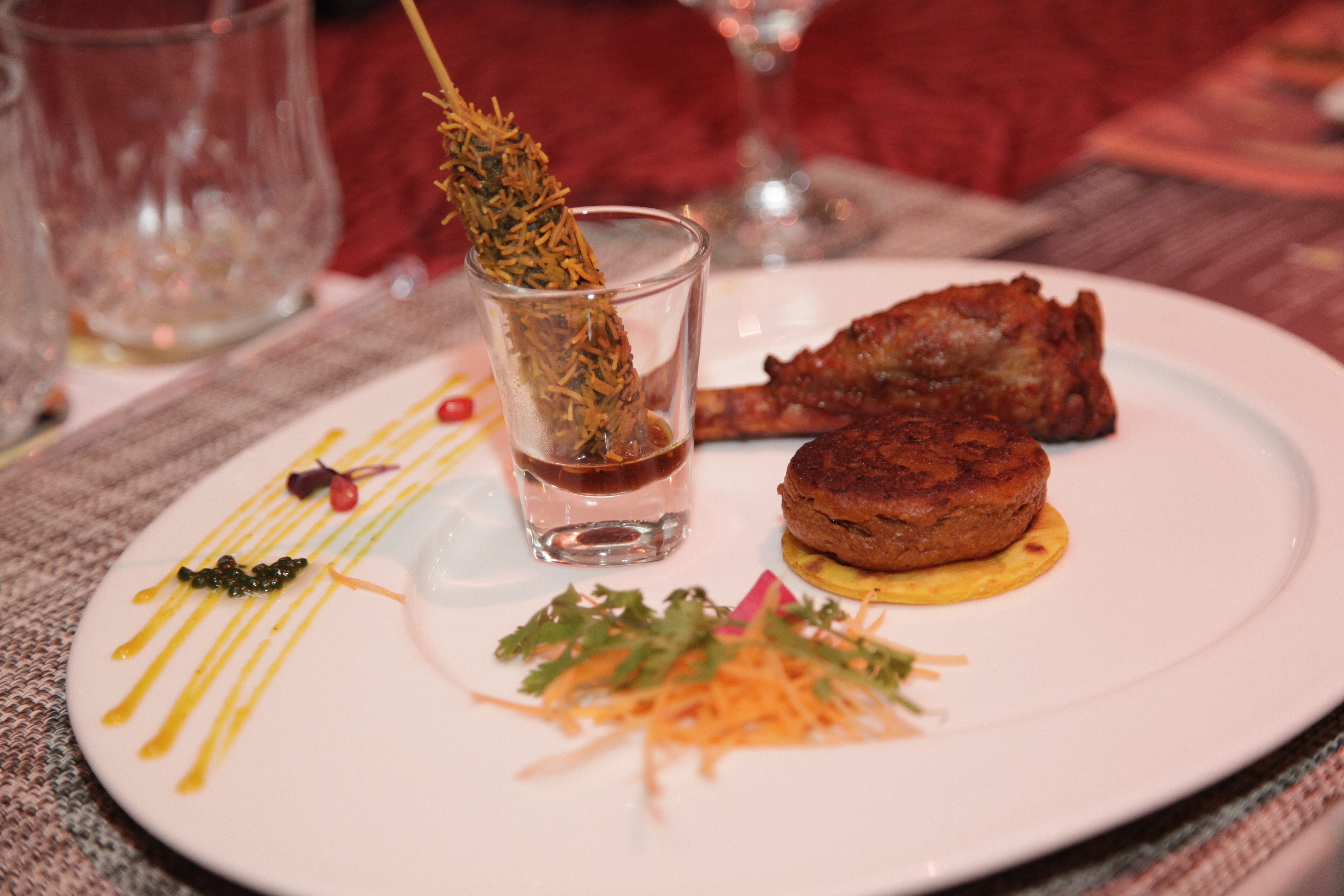 On the premise that Indian food and whisky pair well, the Masala Klub at Taj West End sports a single malt and kebab pairing till 20 August, 2018.
The a la carte menu is curated by Chef Sandip Narang. No kebab menu can go without the Lucknowi Galawti Kebab. This menu has  more innovative dishes like a Tandoori Nalli Lamb Shanks, Sarson Ke Phool, Malai Soya Chaap, Sowa Lehsun Jheenga, Peshawari Tangdi Kebab, Chilgoza Palak Paneer Tikka, Dahi Aur Mawa Ki Nazakat and more. The highlight on the menu is the Atta Chicken which is a whole chicken marinated in Indian spiced and roasted in a dish covered in wheat flour dough.
The kebabs are paired with malts from Amrut distilleries. This festival continues till 20 August, 2018 and is available for dinner alone.
We know of no proof of why such pairing works and all available explanations seem glib. It surprises us that the Taj West End--that has never had to defend its food--needs to subjugate its skills to culinary contrivance.