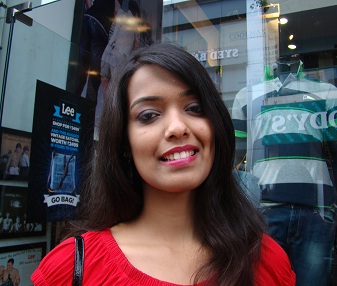 Aparna
Student
1.How often do you visit a pub& which is your favorite?
I party every alternate weekend. On Sundays I visit Sky Bar & on Saturdays I visit Taj so they are my favourites at present.
2.Which place in town lays the best music?
ICE Bar.
3.What do you think about Bangalore's party scene?
It's really sad that the party closes at 11:30pm.Packing up and leaving in an hour so since the time f our arrival doesn't leave us any time to have fun. So its just Sad!