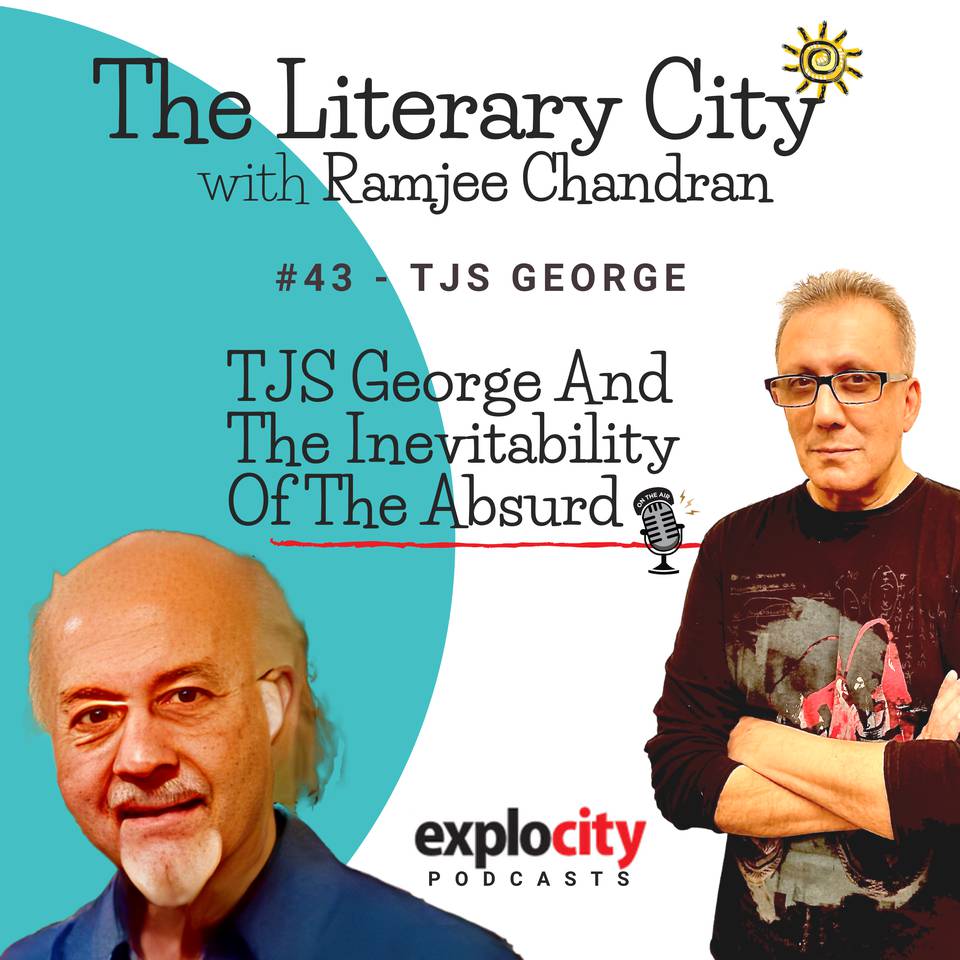 There is a point late in the lives of the very accomplished, when they unscrew the caps of their pens and write a compelling memoir of their lives.

But how does a self-effacing journalist write an autobiography? By not writing one. Not in the stock sense, anyway.

My guest today is journalist TJS George. He is 94 years old. His life as a working journalist began when he was 19. That was in 1947—in the months following India's Independence. And ever since, George has had a ringside seat to India—and to every twist in its tale.


Journalists always have the best stories. After years of working their profession as a "little pitcher with big ears"—fly on the wall, if you prefer—they wait impatiently to fill the ears of the world with anecdotes.

But instead of all that, George's latest book, "The Dismantling Of India", is the closest we have got to an autobiography—unless, of course, he decides to up and write a classic memoir.

I read this book as a narrative history of India to be harvested from the biographical portraits of 35 Indians. They include people from art, entertainment, politics, science, business, crime and cause—profiles—at times in contrast; sometimes in concert.

But the word "dismantling" in the title of the book amounts to disappointment, because from the day he joined as a rookie reporter, the newly-born India has been on a downward trajectory, aging poorly—day after year after decade.

Biographies bring people to life, as a tapestry of the stories of their lives. An autobiography is supposed to do the same thing—a personal narrative gives an author licence—to a point of view, an explanation, or even an excuse. George has no use for excuses and his writing leaves no wiggle room for explanation.

The reason I equate this book to an autobiography is because it seemed to me that he was expressing his own life story through the aggregate of the lives of those he has profiled.

TJS George's writing is not misplaced modesty. It seems to come from a conviction that he is—first and last—a journalist and thus, the story should come first, second and last. And any trace of the writer's presence be excised—except by good example, to every journalist.

ABOUT TJS GEORGE
He has worked as a journalist and editor across India and Southeast Asia. He is co-founder before of Asiaweek in Hong Kong. Returning to India, he has worked with the Indian Express as Editor and as a columnist. He has written 20 books, including biographies of Krishna Menon, Lee Kuan Yew, Nargis and MS Subbulakshmi. He is a recipient of the 2011 Padma Bhushan and numerous other awards. He lives in Bangalore.

Buy The Dismantling Of India: https://amzn.to/3zaug2x

WHAT'S THAT WORD?!
Co-host Pranati "Pea" Madhav joins Ramjee Chandran in "What's That Word?!",  where they discuss the interesting origins of the word, "SCOUNDREL."

WANT TO BE ON THE SHOW?
Reach us by mail: theliterarycity@explocity.com or simply, tlc@explocity.com.
Or here: https://www.facebook.com/groups/theliterarycity
Or here:  https://www.instagram.com/explocityblr/