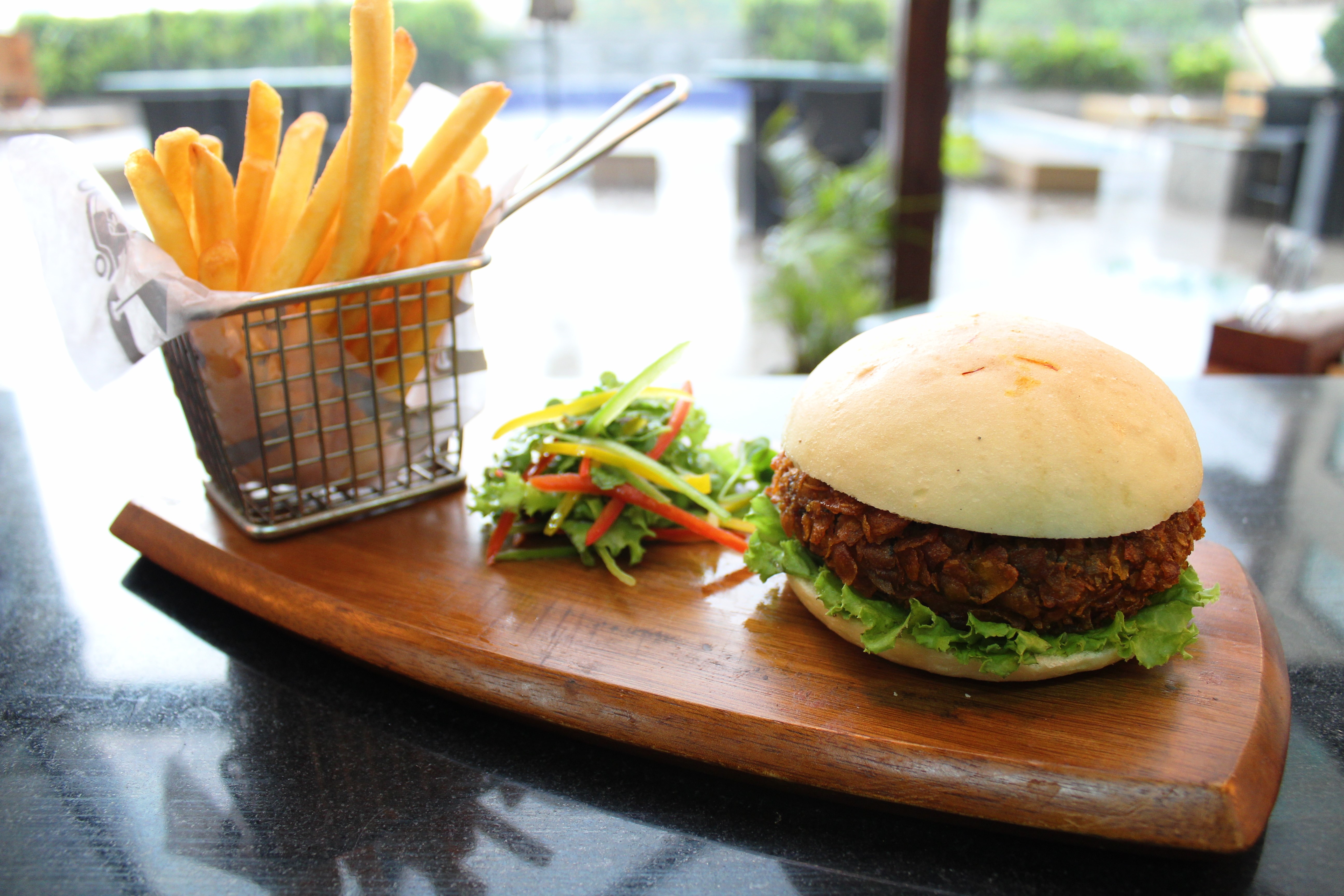 Poolside, beer, bar and burgers are all the buzzwords to beat the summer heat. The Beer Burger Extravaganza at BGs Poolside Bar and Grill is timed just for summer. The restaurant is located at the Courtyard by Marriott and Fairfield by Marriott on Outer Ring Road.
Some of the burgers on the menu are BBQ Chicken in Herb Bun, Corn Crusted Spinach Burger in Saffron Bun, Jalapeno Cheese Poppers Burger, Masala Potato Burger in Mini Bun and Philly Cheese Burger. For once vegetarians have as much of a choice.
The burgers and beer are available till 26 May, 2017 from 5pm to 11pm.
You can make a reservation by calling +91 80 71203040.