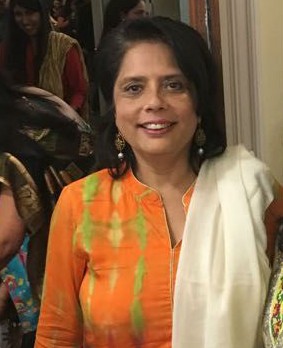 Bidisha Kalla is a big foodie who travels for food. She lives in London, and of course, that is a hotspot for global cuisine. But she visits Calcutta for Bengali food and Bangalore for her South Indian fix. In conversation with Explocity.
Are you a foodie?
Yes very much so.
What's your favourite cuisine?
I don't have a favourite.
What's the last place that you went to in Bangalore that you really enjoyed? What did you eat there that stood out?
Chutney Chang. They had some crabs on the menu that I liked.
What's your favourite dish of all time and where did you eat it?
Sea Bass. Levrek (sea bass) Bugulama in Istanbul. It's a sea bass in a red sauce. I don't remember the restaurant I had it in tough.
What is your least favourite dish?
Anything to do with jackfruit and banana flower.
If you have to recommend a place to our readers what will it be?
I haven't been to Happy Belly but I'm sure it'll be nice. I liked Infinitea, it had a nice cafe vibe. The dessert place that has never failed me is Corner House. I've never had a bad ice cream or a milkshake there.