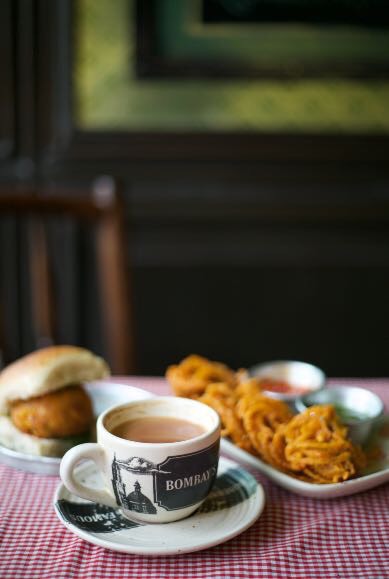 If it doesn't have it's own day and and it's own hashtag, it's not a thing. "#ChaiPakodaDay At SodaBottleOpenerWala" should be a saying of the millennials.
Well, at least millennials still ascribe to classic combinations like Chai, Pakoda and monsoons. In Bangalore, we may not have much of a monsoon but we can still have Chai and Pakoda on #ChaiPakodaDay At SodaBottleOpenerWala on 30 July, 2017.
The restaurant will celebrate one Indian dish and give it a day during this season. This started with the Pulao and Biryani Day of 2017 which was on 25 June. We'll see what's next.
On #ChaiPakodaDay you can get complimentary Kanda Bajji or Vada Pav through the day with teas from their chai menu. Rain or shine the monsoon food will be on offer all of 30 July, 2017.
An average price for two is Rs 1100 plus taxes @sbowindia.