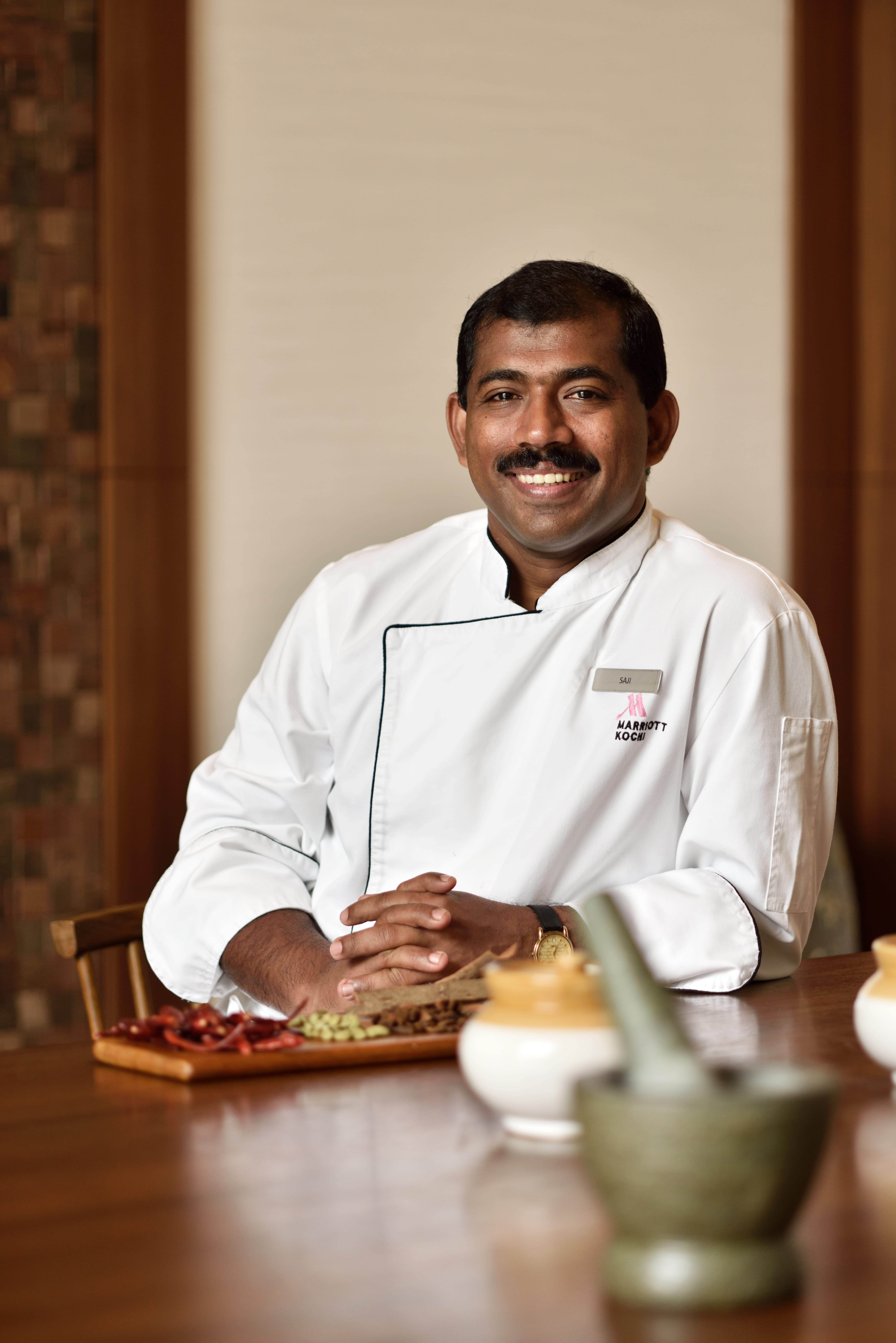 As a chef, Saji Alex already knows he can cook. To create, he believes if you cook the same thing a hundred times, it'll morph into one's own creation. Alex was promoting Kerala cuisine at Sheraton Grand Bangalore at Brigade Gateway. In conversation with Explocity.
Where did you grow up?
Elamgulam, Kottayam district, Kerala.
What led you to becoming a chef?
Some passionate circumstances encouraged me.
How long have you been a chef?
26 years. Since 1992.
What do you enjoy more? Cooking or creating?
Cooking is a creation for all the times. If you make same dish for hundred times every time it is a new creation. I am enjoying my cooking more than anything.
Do you feel there is virtue in preserving the authenticity of cuisine?
There is no doubt, because our culinary heritage is very good and strong. It is widely accepted throughout the world.
What dish does you like eating the most?
Fish curry and rice.
What's your least favorite dish?
All foods are good.