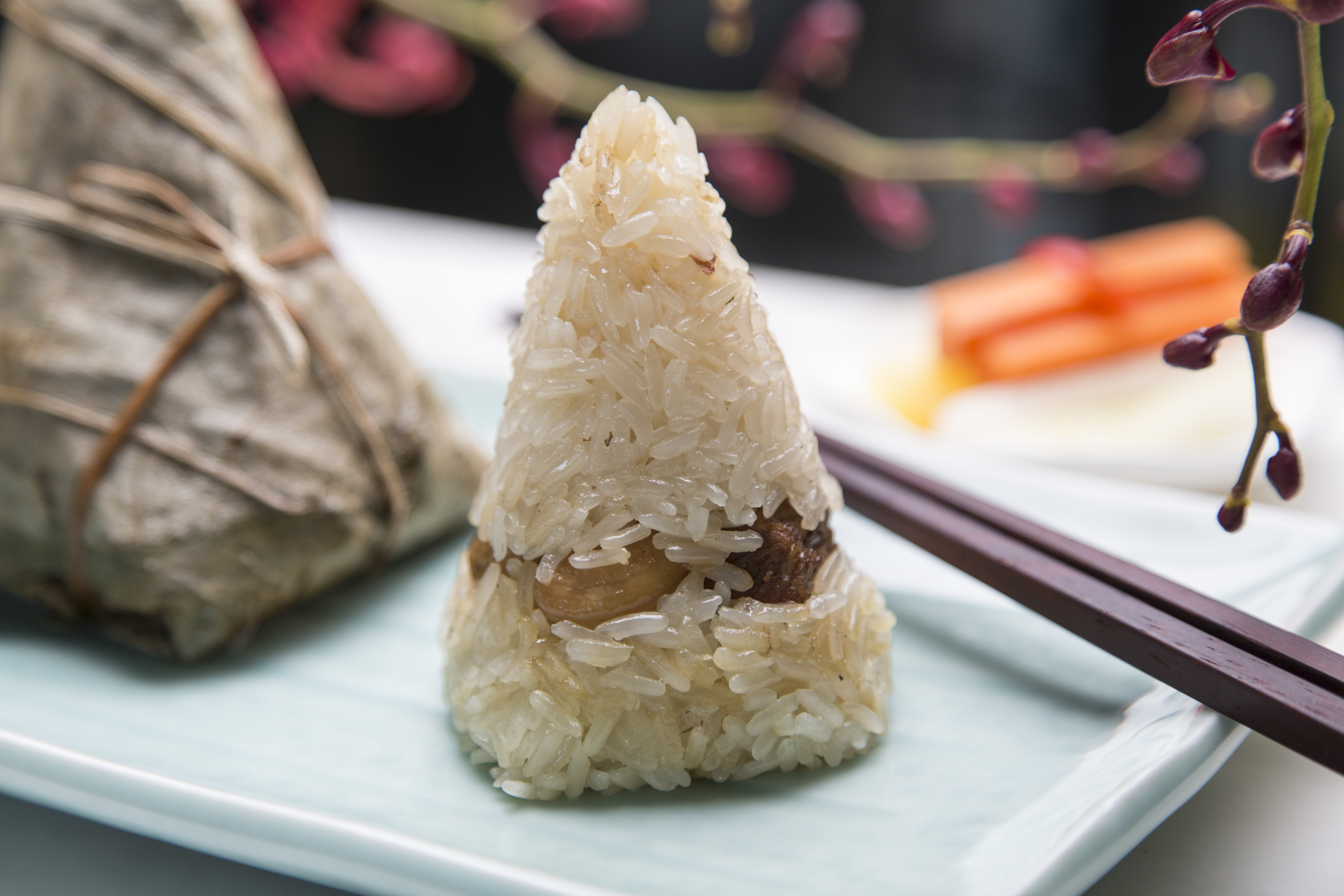 The Dragon Boat Festival at Yauatcha is being celebrated till 26 June, 2017. The festival occurs around the summer solstice every year. According to Confucianism, the festival commemorates loyalty and good relations with elders. Well, at least that's the gist.
Basically the story is about Qu Yuan, poet and minister under the Zhou Dynasty. Now Qu held high offices and thought he could influence the King to not form alliances with Qin. Qu's loyalty was questioned and he was thus banished. He was proved right when 28 years later, Qin captured his Qu's capital city. Qu, in complete despair, drowned himself in the river.
Qu's admirers got into their boats, racing to find him. This is the origin of the Dragon Boat Races. When they couldn't find his body, they tossed sticky rice balls to divert the fish from eating Qu's body. This led to Zongzi being a festival tradition.
At Yauatcha, Head Chef Wang Yixuan has a limited edition menu for the festival. Of course there is Zongzi.
When asked about the authenticity of the menu, Chef Yixuan said, "Being a Chinese dim sum teahouse, celebrating Chinese traditions at Yauatcha is very important to us. We have created new sticky rice dum sums and a wine based dessert to stay true to our authentic tradition in China. The menu has been prepared to accentuate all senses - from visual to taste to fragrance."
The limited edition menu is available all day till 26 June, 2017.