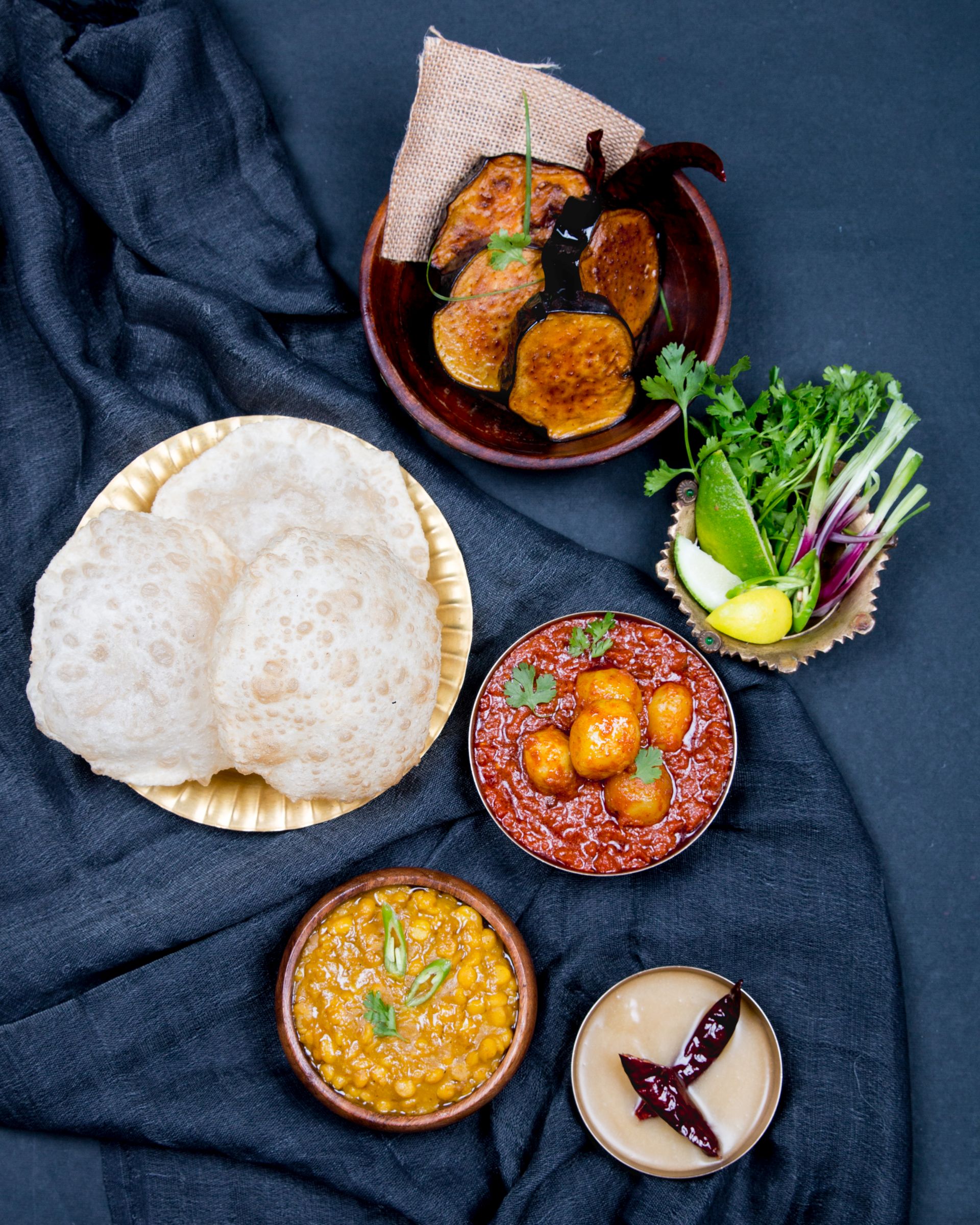 There is a special Bengali food menu at Esplanade for the Bengali New Year. Nobo Borsho- as Bengalis call it- is on 15 April, 2018. The restaurant has an unlimited buffet for the festival.
The meal starts with a welcome drink of Aam Pora Sharbat. It's proceeds with many more dishes, the menu is listed here.
Beguni, Mourala Macher Peyaji, Mochar Chop.
Cholar Dal, Jeera Bata Aloo Dum, Echorer Kofta Curry, Tel Potol/Aloo Jhinge Posto
Chanar Kalia
Fish Fry, Doi Pona, Bhapa Chingri/Chital Macher Muitha, Panchforon Murgi,
Mutton Dukbangalow
The staples are Loochi, Steamed Basmati Rice, Kancha Aamer Chutney and Papad.
Festive desserts are Mishti Doi, Aam Sandesh, Rasmalai and Chanar Jalebi.
The Nobo Borsho Bengali food menu is available on 14 and 15 April, 2018 for lunch and dinner.