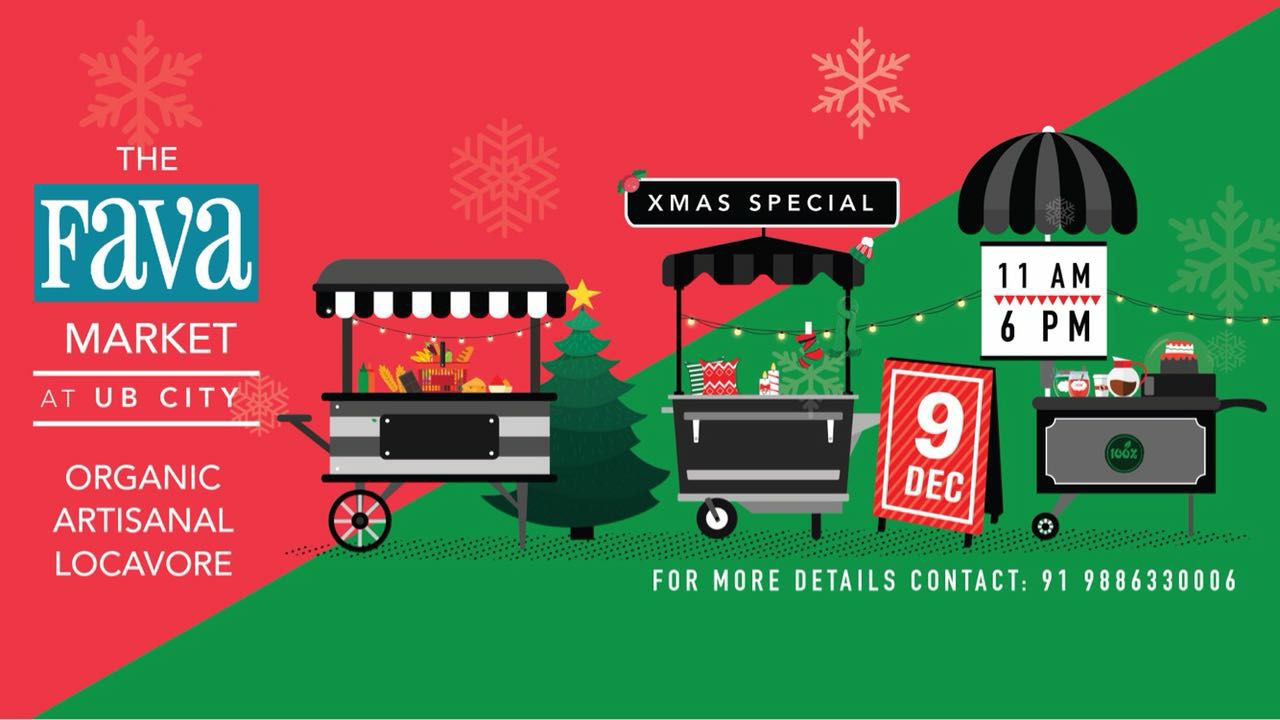 The Organic Artisanal Locavore is back with the special FAVA Market Christmas Edition. This market will have food, entertainment, gift items and wellness goods (because goodness wells are not organic).
What you can expect at this market:
Swedish Mulled Wines
Plum Cakes
Home Decor
Handmade Candles
Vegan Cheese and Desserts
Gourmet Condiments
Jams, Pickles and Chutneys
Single Origin Chocolates
Nut Butters
Health Bars
Freshly Brewed Hand Crafted Coffee
Millet Dosa Batter
Organic Vegetables
Home Essentials
Natural Skin Care Products
There are items for your daily supplies and healthy ideas for gifting this season.
The market is on 9 December, 2017 from 11am to 6pm.