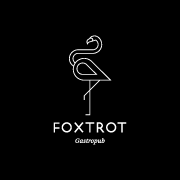 Hotel California promises that you can check out but you can never leave. Foxtrot in Koramangala may have a playful and artsy vibe, but this Halloween all that changes. You and your valentine are gothing it up for, the Halloween special, Goth Valentine at Foxtrot.
The restaurant is putting out a three course set menu. Book fast because this exclusive dinner is reserved for eight couples only.
The theme is dark and the dress code is goth. Spooking you into the night, the dinner starts at 8:30pm on 31 October, 2018. The special menu is priced at Rs 1500 per couple.
At Foxtrot, Koramangala.