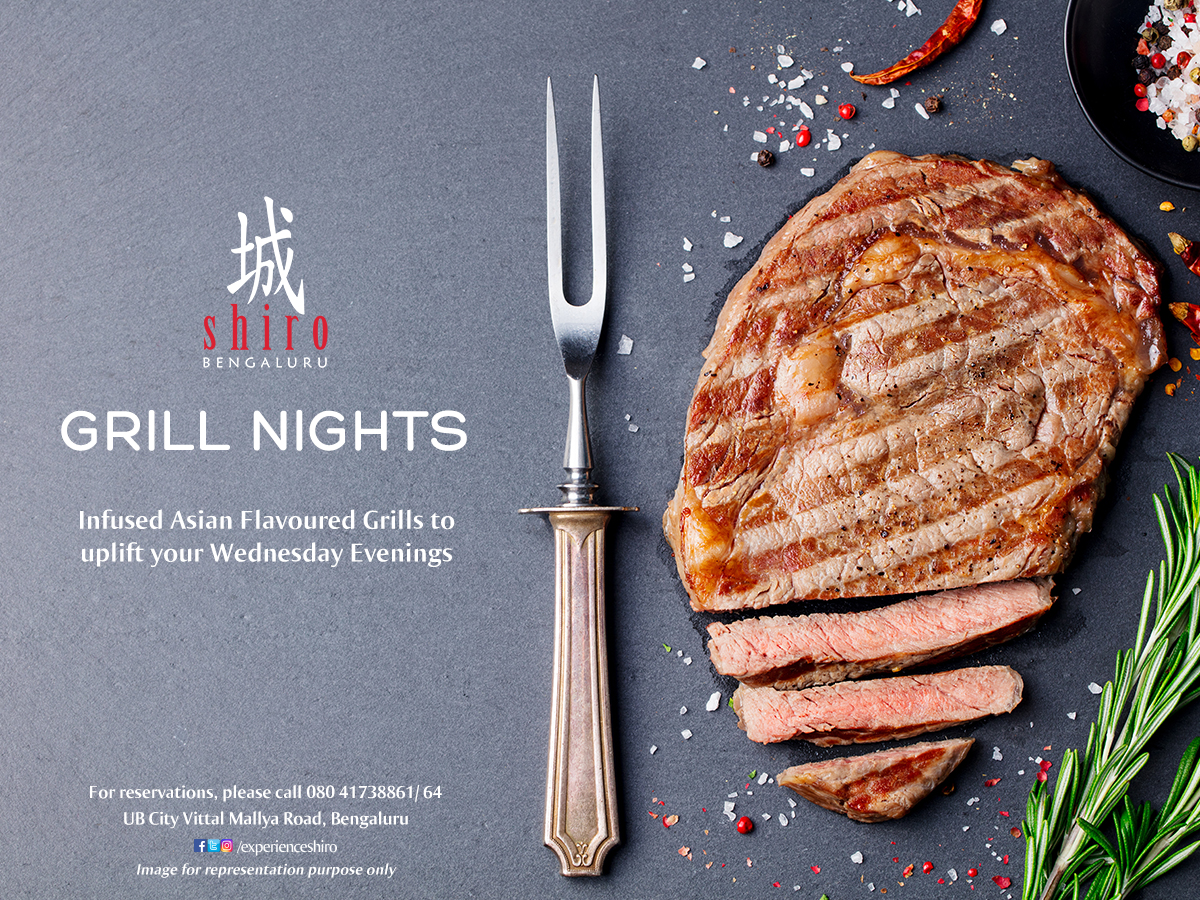 As a mid-week culinary treat, Grill Nights at Shiro offers Asian grills. The restaurant makes your night an experience with live grill counters with a range of meats, fresh seafood, and vegetables to choose from.
Shiro's award winning chefs grill your meal which include dishes like Asian Porterhouse Steak, Vietnamese Jumbo Shrimp, Lamb Chops, Smoked Salmon and more.
You can make your reservation by calling +91 80 41738864/61 or +91 7259021119.
What: Grill Nights at Shiro
When: Every Wednesday
Price: Rs 340 onward