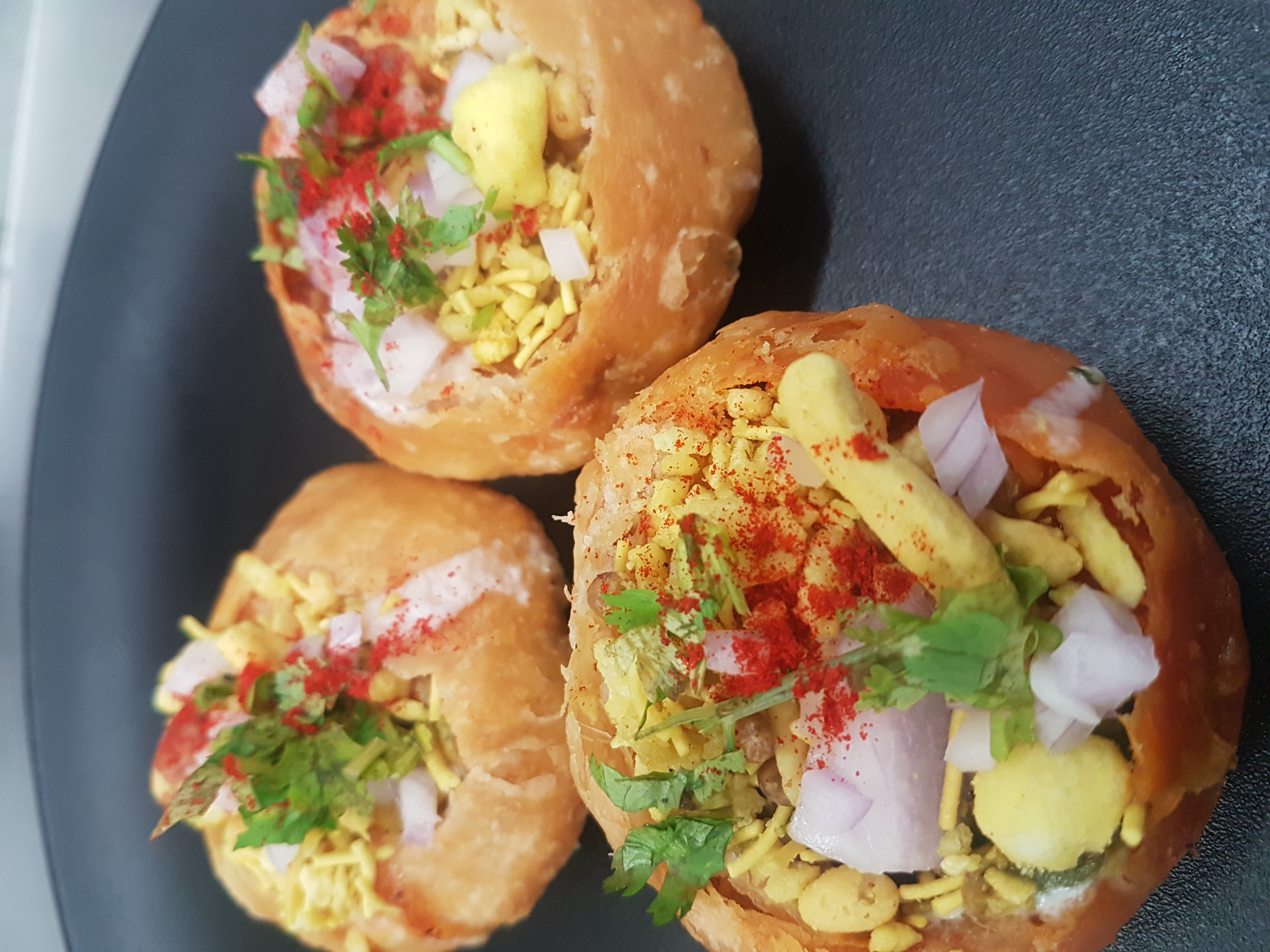 One food street that you can enjoy without the fear of an auto rickshaw crashing into you just as you pop that "pani" filled "puri" into your mouth is the Khao Galli at Vivanta by Taj on MG Road. Chef Ramasamy Selvaraju will also ensure that no pollution is consumed with the street food normally consumed.
The Indian street food is not restricted to chaat though that is the common perception. Each part of the country boasts of street food, they like to call their own. In Bangalore we have a Chutney Roast, Punugulu in Hyderabad, Chorizo Pao in Goa, Kelli Channa from Manipur. Similarly most states have their own set of dishes that make it to the streets for a quick and delectable snack.
At Vivanta by Taj the menu changes every Wednesday and features some of the different locales of India. You might as well pay them a visit to find out which locales. The street foods come with (street) desserts and unlimited draught beer and cocktails too.
For the feeling of an old timey street, the hotel has a tarot card reader, magician and caricaturist to keep guests entertained.
Khao Galli is every Wednesday at the hotel from 7pm to 11pm. The menu is priced at Rs 1400 plus taxes.