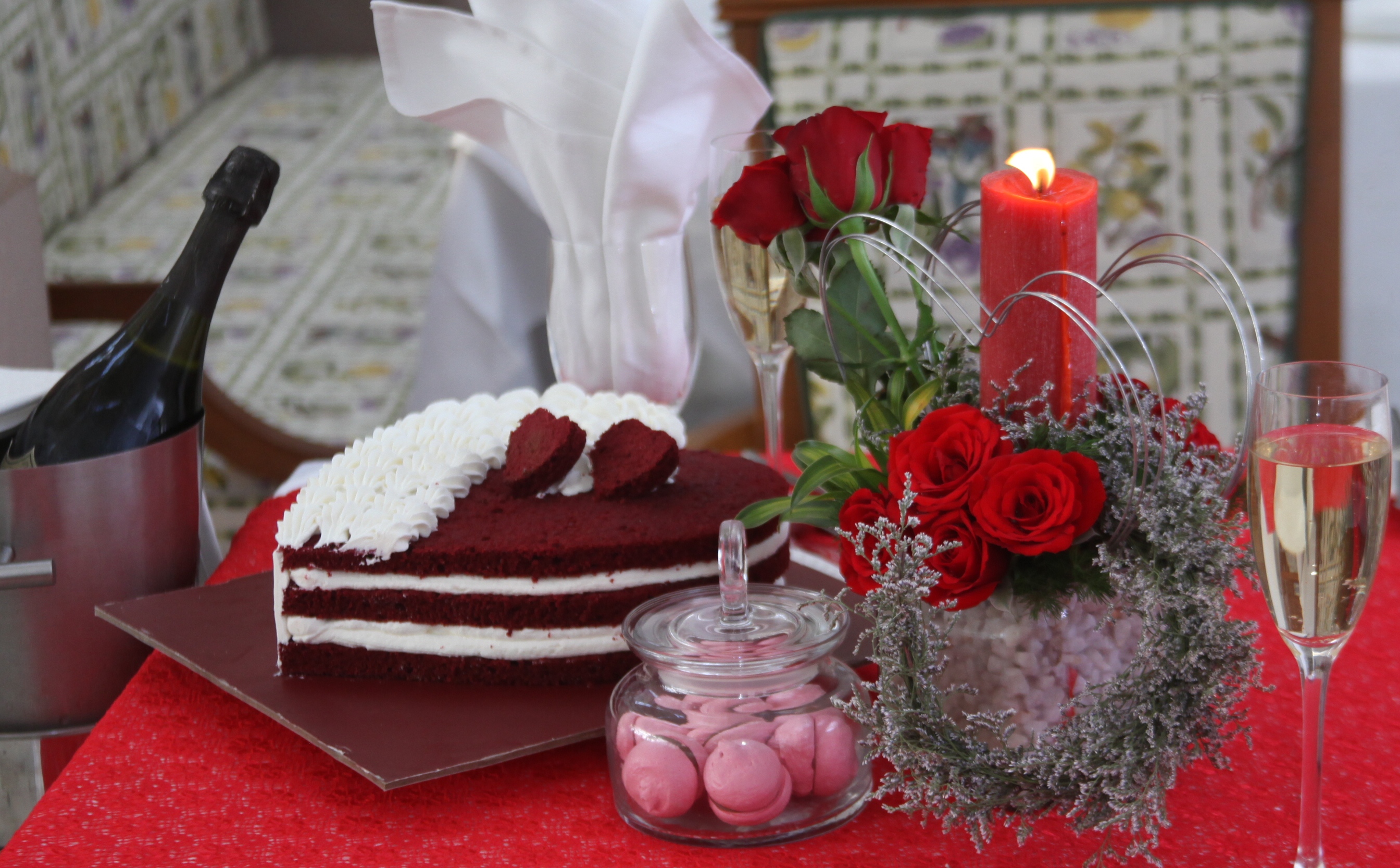 It's all about love at the ITC hotels in town. And the only love Explocity is concerned with is the love  of food. Or music and chocolates and those heart-shaped balloons? No prizes for guessing what we are talking about - yes it's Valentine's Day. And to help you decide how you want to spend the day with your beloved, here are a few options
Raj Pavilion, ITC Windsor: An exotic meal awaits at one of the city's most opulent and luxurious hotels. Dishes like Buratta with Anise Poached Pears, Caramelised Cauliflower and Parmesan Soup, Spinach Mushroom and Goat Cheese Pie, Grilled Norwegian Salmon and Stuffed Chicken Drumstick promise to be a sensory detail. And there's possibly no better way to round your Val Day meal off than with a Heart: a Pistachio and Raspberry Fig Confit with White Chocolate Mandarin Cremoso and Yuzu parfait.
Lunch set menu Price: Rs 2520 (Sparkling Wine) /Rs 3770 (Champagne) all inclusive per person. Dinner Buffet Price: Rs 2301 All inclusive (Non Alcoholic) All inclusive per person; Beverage price on consumption
ITC Gardenia: Located in the heart of the city, this hotels has several offers to choose from. If Japanese food is what makes your heart go around, indulge in Edo staples like Ebi  or Yasai Tempura (Prawn/Vegetable Tempura),  Gindara Misozuke (Sweet miso marinated black cod), Shake Yasai Yaki (Salmon grilled with butter) and the signature Sushi and Sashimi Platter. Ottimo, the pan-Italian restaurant has a bespoke table d'hote menu consisting of signatures such as Truffle Scented Wild Mushroom Cappelletti, in Morel and Porcini broth, Duck ravioli with Sour Cherry and Aged Balsamic and Strawberry Tiramisu. On offer at the Cubbon Pavilion/Lotus Pavilion is a decadent buffer with an exclusive Valentine section consisting of dessert delicacies such as Red Wine Glazed Morello Cherries with Chocolate Cremeux, Red Hot Chocolate Bon Bon and Raspberry and White Chocolate Desire, amongst others. And wait, there's more. What awaits you is an exclusive dessert experience offerings at Fabelle paired with beverages (both alcoholic and non-alcoholic) for you to make the most of the special evening.
Restaurant meal offering start at Rs. 7499 AI per couple
Fabelle offers start at Rs. 675