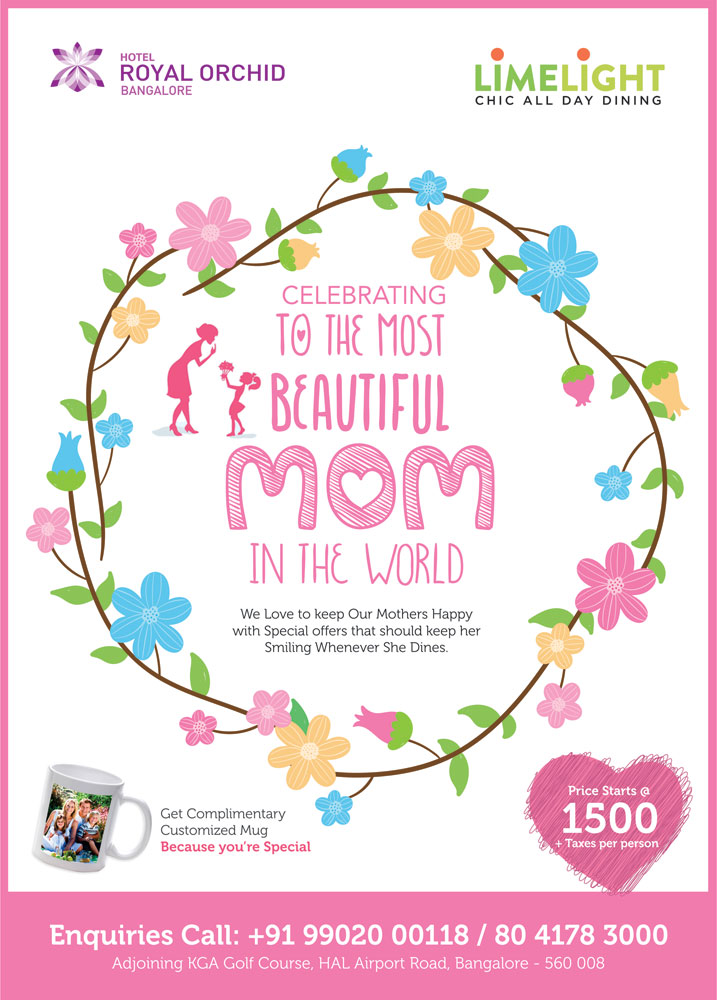 The Mother's Day Brunch at Royal Orchid gives mom a break from the kitchen. Mother's Day is a day that celebrates all the effort that mothers put into each day. Royal Orchid let's you give a little bit back.
The brunch at Limelight is multi cuisine with a variety of Indian and International cuisines. There are also live cooking counters to make the brunch more interactive.
Mothers also get a complimentary gift from the hotel; a customised mug with a picture of you and mom.
The hotel makes the brunch more special by offering a discount of 50% on the brunch. The Mother's Day brunch prices start from Rs 1500.