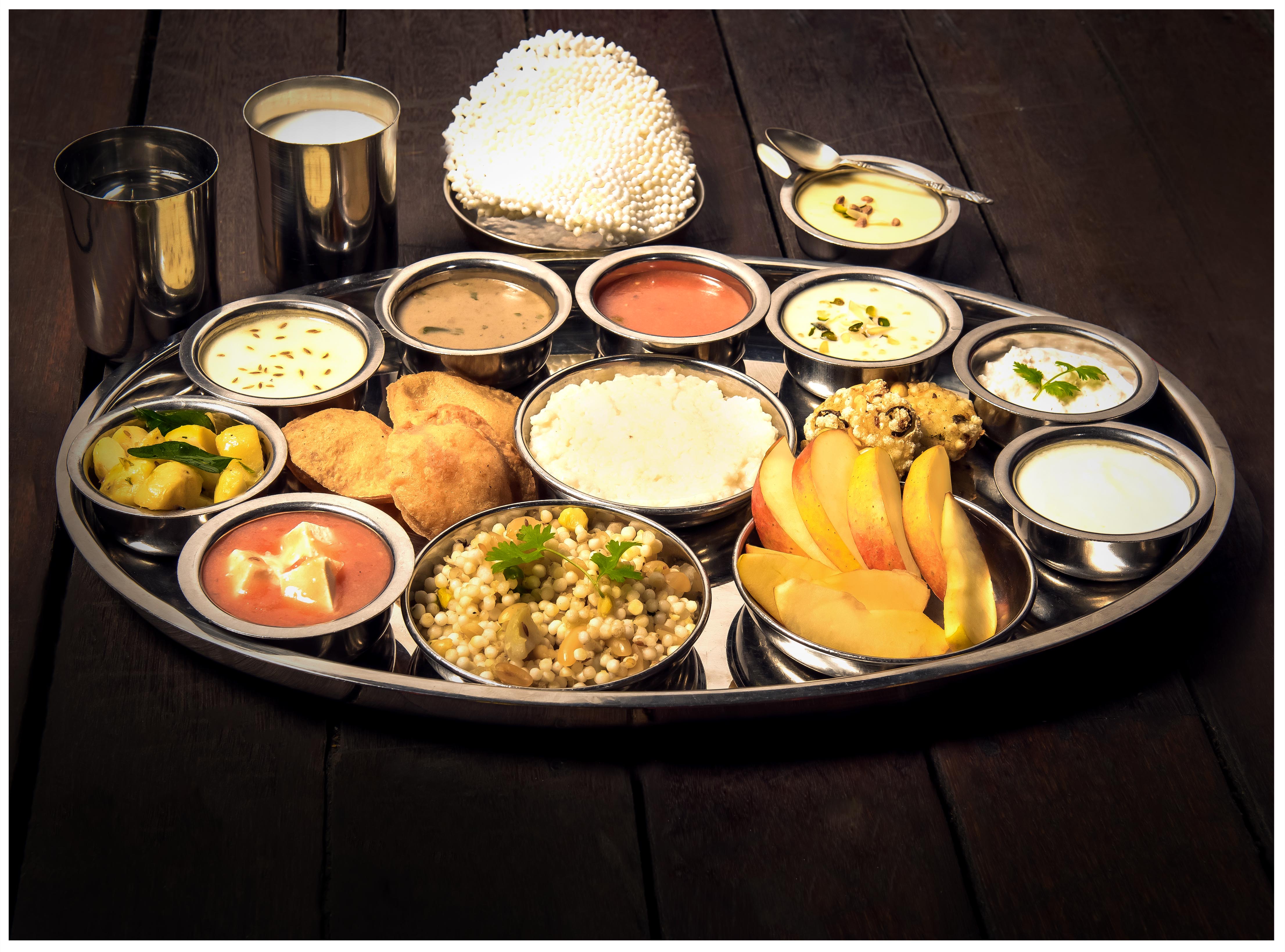 For the season there is a Navratri Vrat Thali at Khandani Rajdhani. This will continue till 29 September, 2017 at all Khandani Rajdhani outlets. If you stop to think about it, Oktoberfest happens about the same time as Navaratri; agrarian traditions being similar in season world over and celebrations are timed to happen between planting and harvest. But the good thing is that we urban rats can gnaw through all festivity.

The Navratri Vrat Thali will include two Farsan, three Sabjis, Dal, Kadhi, two types of breads, two types of rice, two sweets and fruits. This menu will be rotational till the festival ends.

The Farsan will be either the Sabudana Vada, Farali Pattice, Banana Cutlet, Kuttu Ke Pakode, Singara Ke Pakode, Sabudana Tikki, and Kachcha Kela Pattice. The rice options are Sabudana Khichdi, Samo Rice and Aloo Pulao Samo. There are also accompaniments like Fruit Chaat, Aloo Chaat, Sweet Potato Chaat, Sabudana Papad, Green Chutney and Singdana Dahi Chutney.
Beverages with the Thali are Sweet Lassi, Shikanji Pudina Chaas or Pineapple Juice. Dessert options are Shrikhand, Mawa, Sabudana Kheer, Sabudana Laddoo, Sweet Potato Halwa or Rajgira Sheera.

This will be available for lunch and dinner.