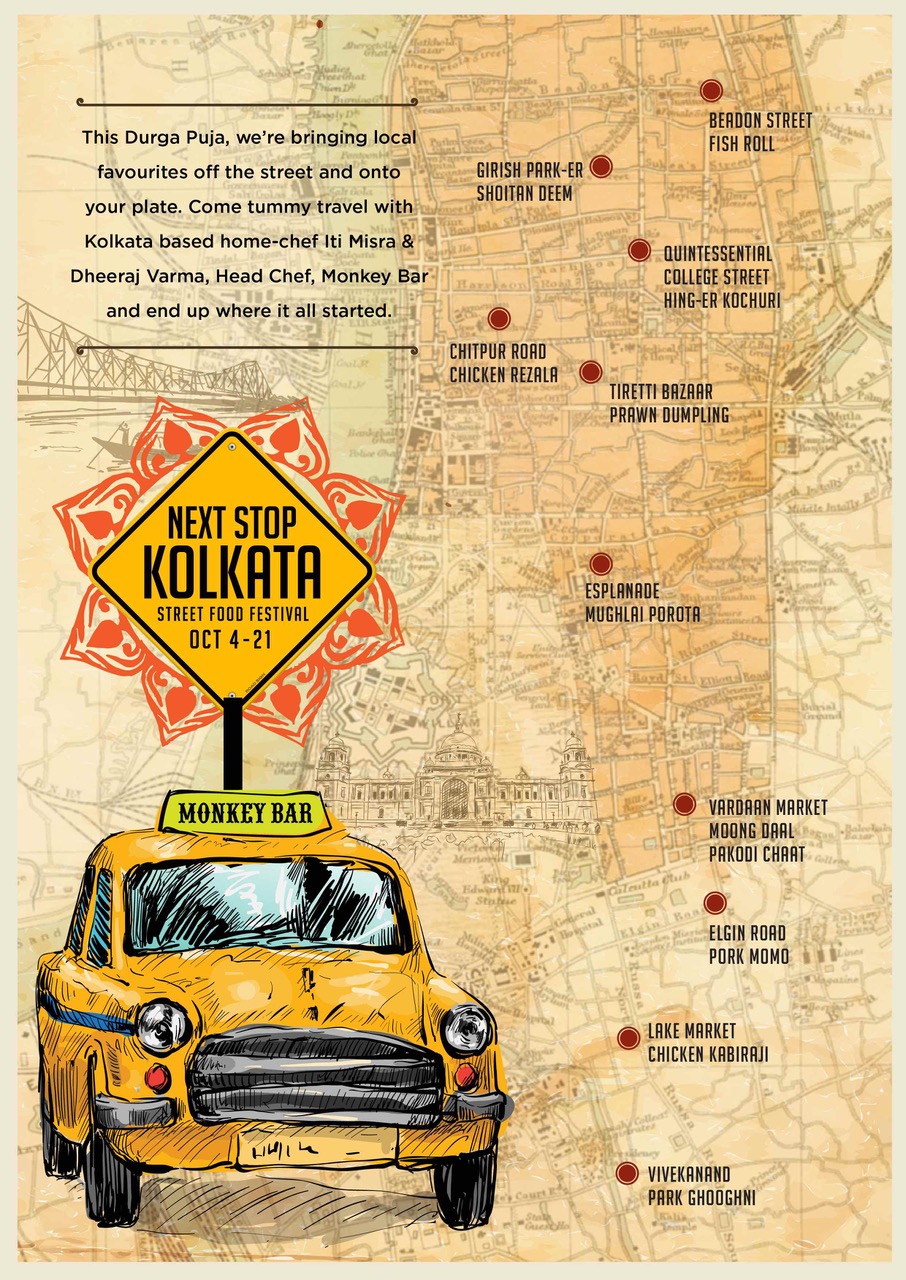 What do you get when you keep a large group of Bengalis from visiting Calcutta during Pujo? A bang up promotion of Bengali food in Bangalore. Next Stop Kolkata at Monkey Bar is a chance for Bengalis and non-Bengalis alike to enjoy a taste of Durga Pujo. While the Bengalis Ooh-ma and Aah-ma (or however Bengalis say it) about their cuisine, the rest of us get to learn a little something about Calcutta street food.
Home chef Iti Misra curated this concept with Chef Dheeraj. Street food to non-Bengali is Pani Puri or Puchka and Rolls. But this festival showcases street food from some of Calcutta's more famous by-lanes and street food flavours.
For instance, we were told that the Beadon Street Fish Roll is something that is sought out during the Puja season. A version of this fish roll, stuffed with minced prawns is on the Monkey Bar menu. Similarly, there is the College Street Hing-er Kochuri, Vardaan Market Moong Dal Pakodi Chaat, Vivekananda Park Ghooghni and while momos have only recently hit the street of Bangalore, the Tibetan refugees have been selling Pork Momos on Elgin Road for a few decades now.
Bengali history is steeped in their food. Each street and each dish brings back a memory. Take a Bengali friend with you for the best experience. If not, enjoy the familiar taste of Puchka Caipiroskas as a gateway to the City of Joy.
What: Next Stop Kolkata
When: Till 21 October, 2018