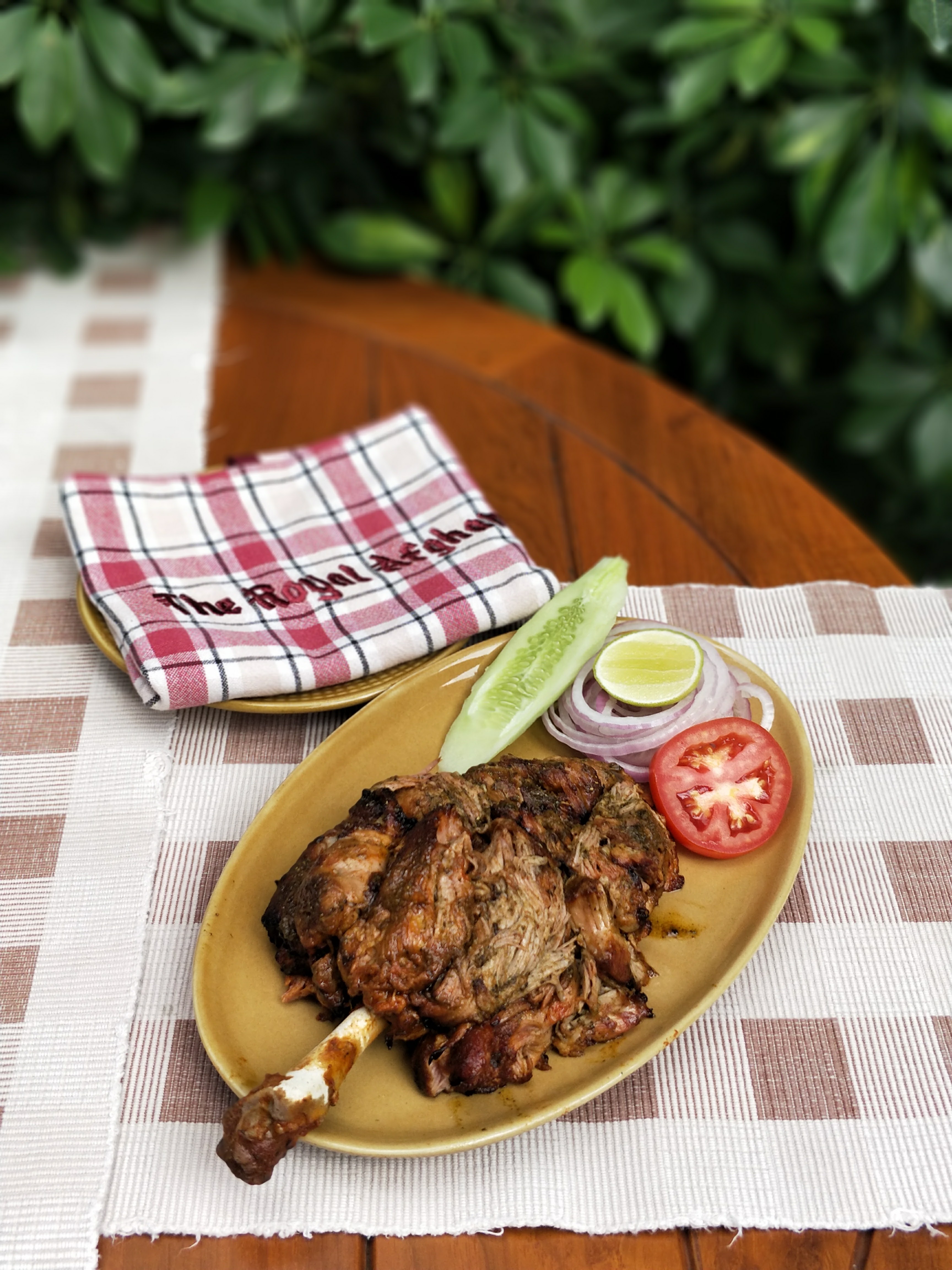 FirstFoodie was invited to experience ITC Windsor's signature menu at the Royal Afghan, as part of a month-long celebration of the menu's inception and the hotel's inception 35 years ago. It features a staggering menu of over 30 items from the cuisine of the Northwest Frontier.
Riyaz Ahmed, the head chef, tells us about the spread: "The Royal Afghan was started as a medium through which people could enjoy a new type of cuisine, one that mostly revolves around the diets of the people who lived in the Frontier region. Each dish is crafted only with the utmost attention to quality and detail. I personally handpick the meats and condiments that we use every day, and make sure that each cut of meat is used in the dish it goes best in. For example, Rann, one of our most ordered dishes, uses very tender lamb because that's what goes really well with the rest of the ingredients. Our Dal Bukhara is another popular item that actually sits on the stove for a full 24 hours before it's served to the guests.


When it comes to the food, the Royal Afghan proudly reiterate that their menu hasn't changed in all 35 years. "We prepare only meat, vegetable and bread-based dishes as those are what were most consumed in the region. Rice dishes are not something that were commonly enjoyed by everyone there." The Rann, Dal Bukhara, Malai Kebab are what we found ourselves going back to seconds for, and we ended our meal with a lovely serving of their signature Phirni.
The dining experience is a delight as you take in the smells and the sights of the live tandoor counter and watch as the chefs work hard to make sure everything is perfect.
The ITC Windsor staff make sure you're treated right.
A complimentary glass of champagne, and then the dishes, one after the other. Something that amused all of us was that fingers were the preferred form of cutlery, to get the most authentic experience possible.

'35 Years of the Royal Afghan' is currently happening at The Royal Afghan, ITC Windsor, Bengaluru. The restaurant is open only for dinner with the exception of weekends.