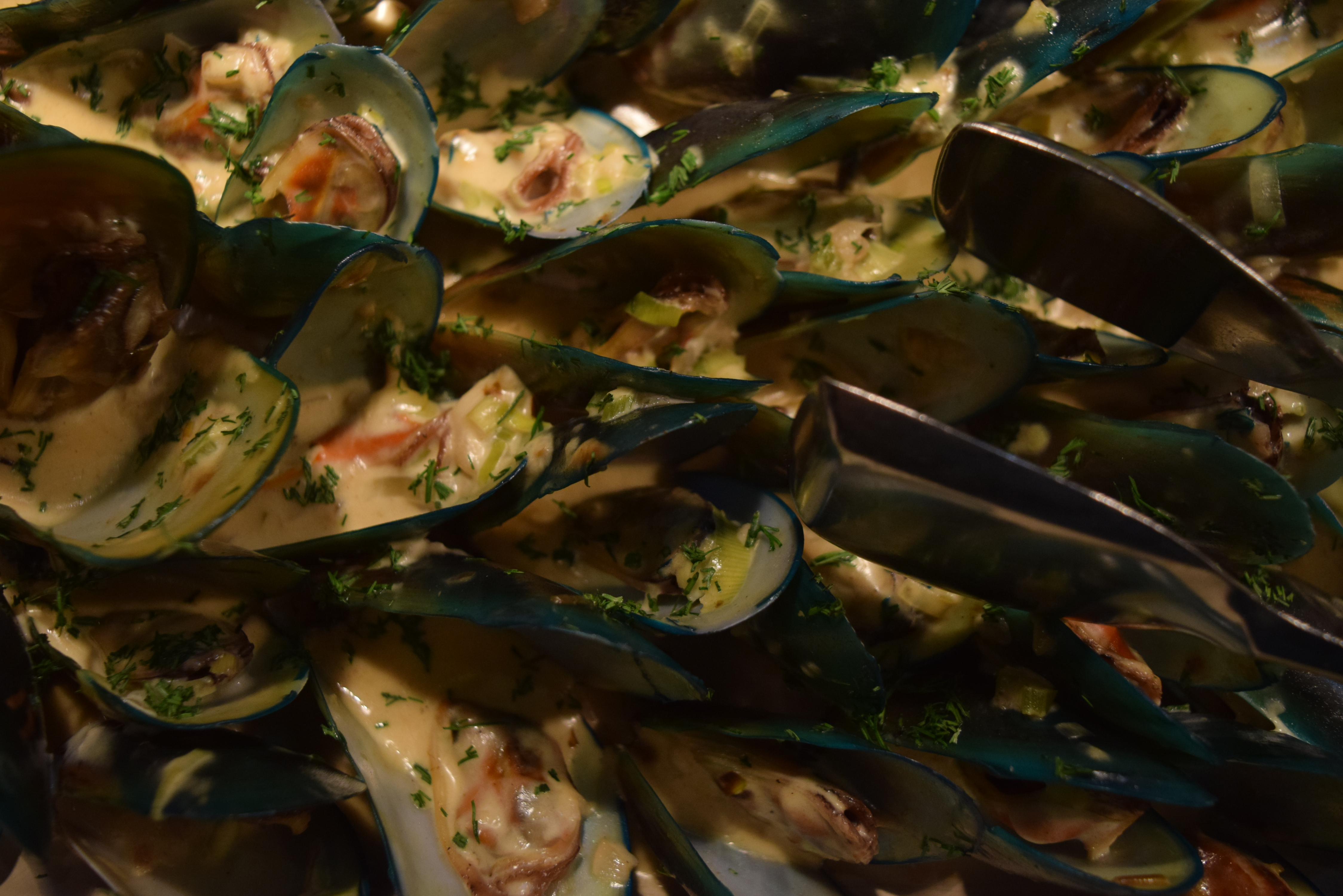 At JW Marriott every fussy seafood eater (that's a tongue twister… say it repeatedly and quickly - "fussyseafoodeater fussyseafoodeater fussyseafoodeater…") as we were saying every fussy seafood eater has her night. Seafood Nights plays once a month at the hotel's dinner buffet, for one night only.
The time is right. The fish is the freshest. The fishing ban is over.
A variety of underwater creatures are cooked up in. The salad bar has a Calamari that gives just the right punch of citrus to start the meal with. There is also a Salmon Gravlax, home cured over four days, and Swedish Prawn Cocktail. Seafood Chowder makes up the soup course.
The very appealing seafood bar has Wine Poached Mussels, Clams and Prawns and Baby Octopus. Those with a more Indianised palette get a section with Patrani Machi, Patra Maach, Polichattu and a Goan Fish Curry in the main course.
The Asian countries are represented with a Sushi bar offering Nigiri, Prawn and Crab Sushi. The mains keep changing but if you're lucky, there is the famous Singaporean Chilli Crab.
For a real play at a successful seafood night, there is a special counter for the Lobster Thermidor and Fresh Oyster Rockefeller gratinated with Gruyere Cheese.
The buffet concept allows the hotel to showcase a wider selection while keeping the prices down. The Seafood Night at JW Kitchen is priced at Rs 1950 plus taxes per person.
Dates for October are yet to be announced.