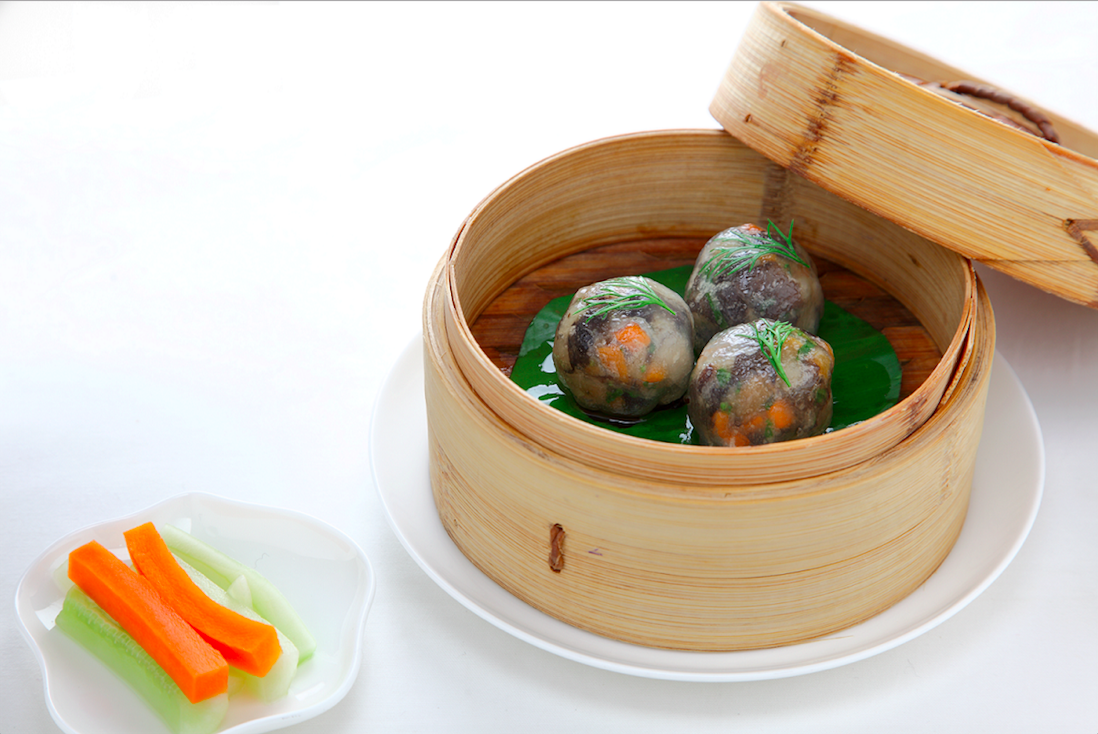 For dinner, there is a six course dinner at Yauatcha. The Supreme Set Menu is available from Monday to Friday. The six courses are a soup, salad, two types of dim sum, entree, dessert and a beverage option.
The menu is created by Head Chef Wang Yixuan and offers Yauatcha's most popular dishes. The soup course offers are Asian Greens Soup with Tofu or Sweet Corn Chicken Soup. For salad there is Mixed Vegetarian Salad. The highlight of any Yauatcha meal is the dim sum and this menu has options for vegetarians and non-vegetarians. Some of them are Chinese Chive Dumpling, Chicken and Coriander Dumpling, Pork and Prawn Shuimai and Pork Char Sui Bun.
Coming to the entree section of the menu, there is Roast Pork and Shrimp Fried Rice, Chicken Fried Rice with XO Sauce, Toban Fried Rice or Ho Fan Noodles with Chicken. These can be paired with Steamed Indian Salmon in Spicy Black Bean Sauce, Stir-fry Lamb With Ginger Spring Onion or Szechuan Vegetable Tofu Clay Pot. Desserts are a Blueberry Pistachio Bar or Luxe Gateaux.
The menu comes with a beverage from a selection of Lalu, Lam Peak Martinin, Orange and Chili or Lime and Passion Iced Tea.
This Supreme Set Menu is priced at Rs 1188 plus taxes for vegetarians and Rs 1288 for non vegetarians.
At Yauatcha from 7pm to 1030pm on weekdays.