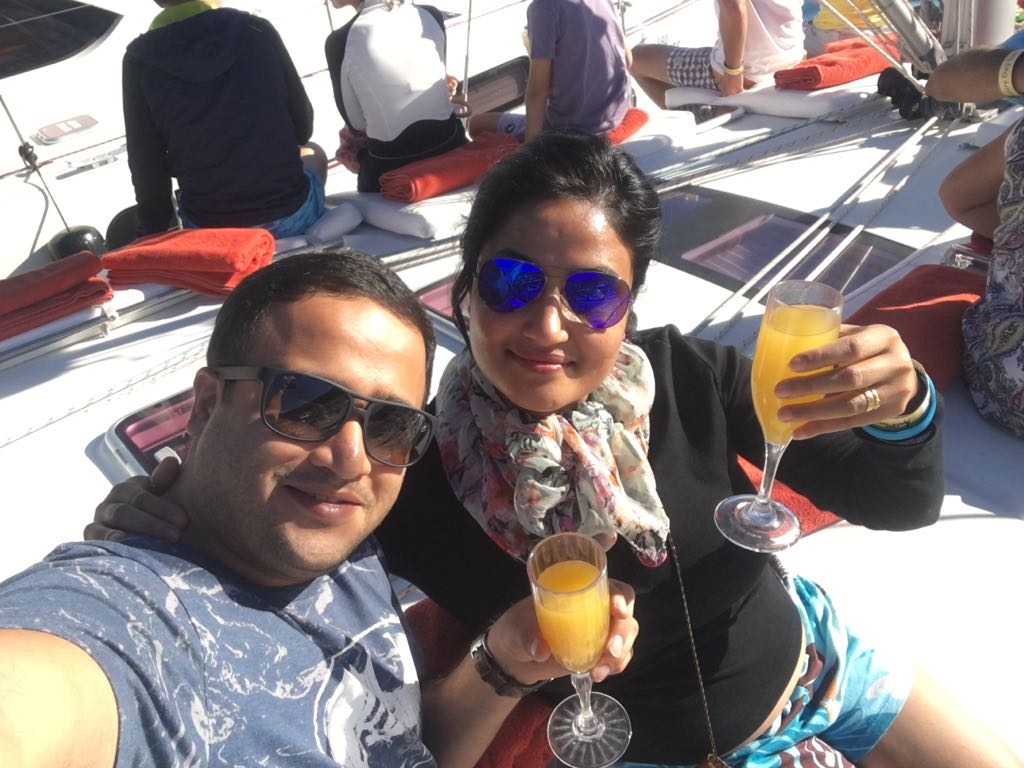 Sonali Honnavar is from Bangalore and loves Chinese food. Though we met her at SodaBottleOpenerWala where she was getting a taste of Anaida Parvaneh's new Persian Pop-Up menu.
Are you a foodie?
Umm not really.
What's your favourite cuisine?
I prefer Chinese.
What's the last place that you went to in Bangalore that you really enjoyed? What did you eat there that stood out?
SodaBottleOpenerWala. Anaida Parvaneh ordered most of the stuff. It was from her new menu. I liked the Beryani and Fesenjan with chicken with pomegranate and also the saffron rice dessert. We ordered normal drinks like Old Monk and coke. But the one with Masala Vodka was nice.
What's your favourite dish of all time and where did you eat it?
Biryani at Paradise.
What is your least favourite dish?
Nothing as such. I like most things.
If you have to recommend a place to our readers what will it be?
A couple of places like Fisherman's Wharf, Bombay Brasserie, and Gilly's.