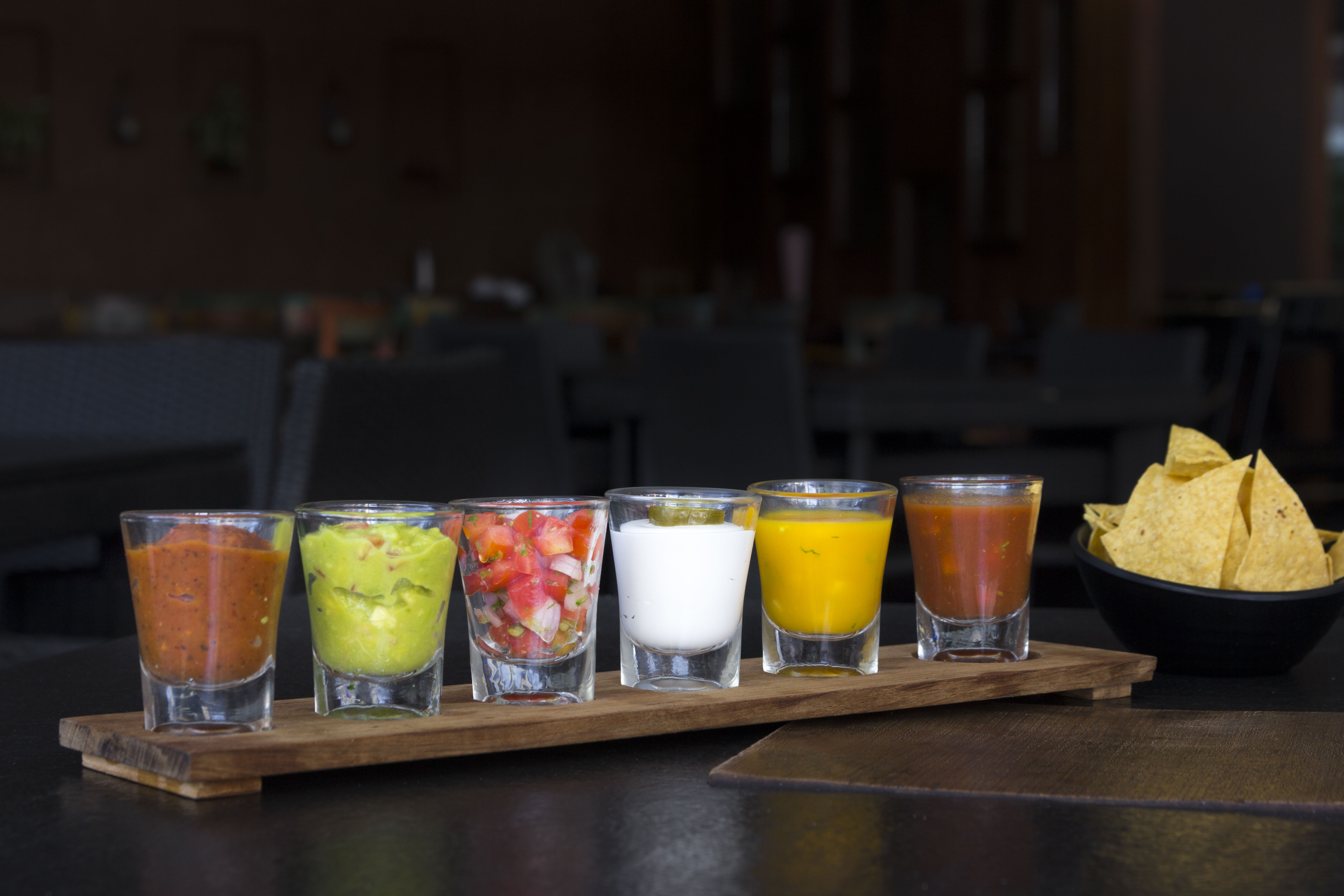 Holi may be an Indian festival but it is the festival of colours. And Mexicans like colour too. Not that all other countries don't like colour. But Holi is the reason there is a Holi Menu At Sanchez that is especially colourful for the festival.
The newly rebranded restaurant in UB City has colourful appetizers and cocktails. The appetizer is a Colourful Salsa Bar served with Blue Corn and Yellow Corn Tortilla Chips. The salsa bar has red salsa, roasted green tomato salsa, green guacamole, yellow mango salsa, white sour cream, and a Pico De Gallo with freshly chopped tomatoes, onions, coriander and serrano chilies.
Cocktails on the menu are Oaxacan Suero, which is a beer with a salted rim and lime, and Mexican Micheladas, which is a spiced lime and tomato juice mix with a chilli salted rim and beer.