Major Geraldine Grace Ward (nee Carroll) was born in 1921. This Sunday, 26 September, 2021, she will turn 100 years old. Geraldine Ward is my grandma.
She is a mother of four beautiful children, grandmother of five (quite) wonderful grandchildren, an "almost grandma" to many across the globe and to me, simply "Gram".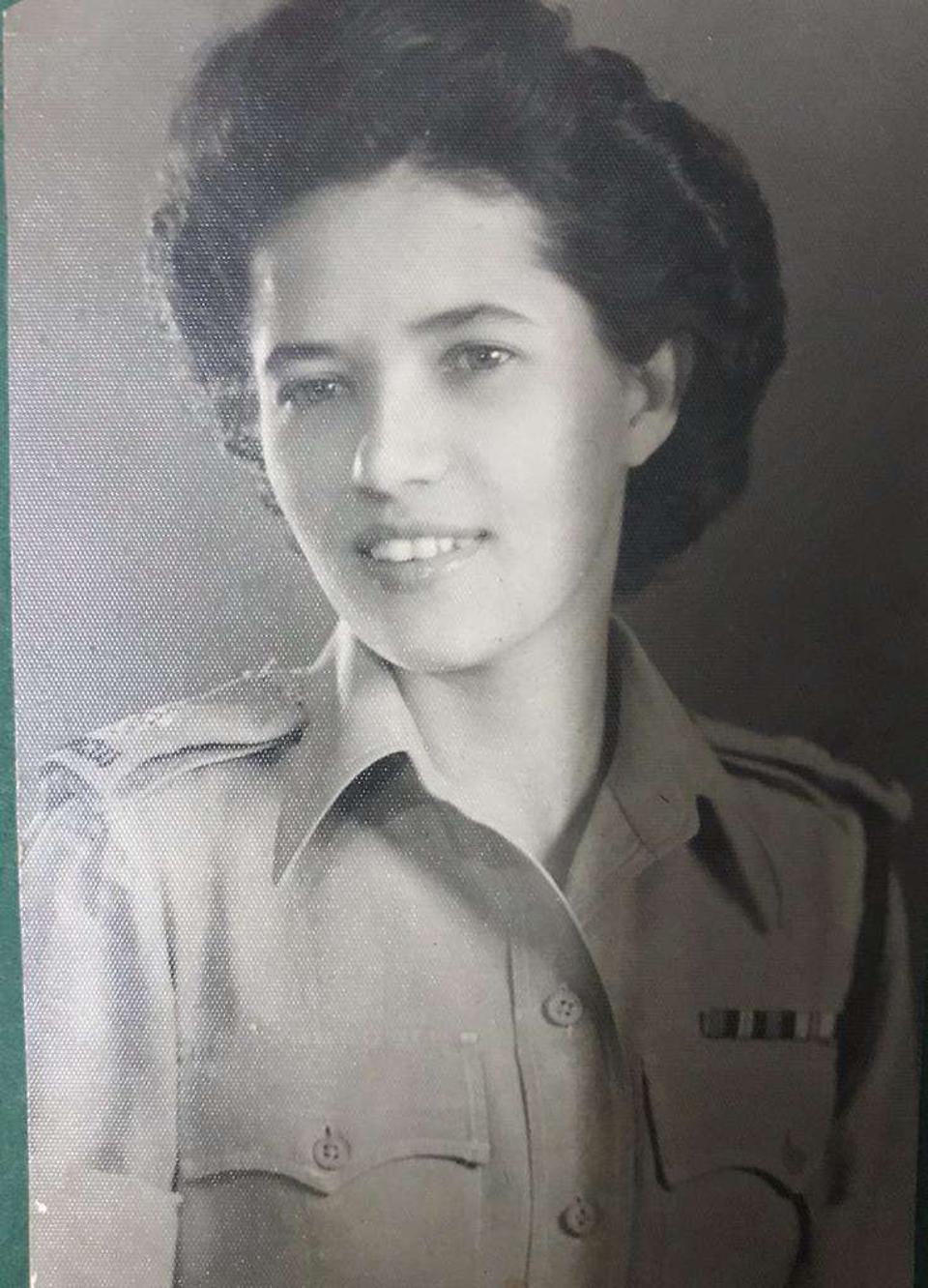 Gram was in the thick of history and was right there to experience the joys of Independence and the horrors of partition. She was in the Indian Army and she has told me the most fabulous stories from the 1930s and from the British Raj.
She was a senior official in the cabinet secretariat in Delhi, working with Sir HM Patel (the illustrious bureaucrat, Home Secretary under Mr Vallabhai Patel and honoured with a CIE)  and Sir Eric Coates. (Sir Eric Coates was the first Cabinet Secretary in pre-independent India, but his designation was Secretary to the Viceroy's Executive Council.) She also came into contact with Lord Mountbatten and Mr Nehru.
Gram's life was an interesting journey that took her from a very modest beginning in Bangalore to rubbing shoulders with the leaders of Indian independence in New Delhi; and eventually, a full circle back to Bangalore.
Gram grew up in an Anglo-Indian family from Chennai. Her parents settled in Bangalore in the 1920s. Life was hard, raising eight children. Her parents were terribly poor so at the young age of nine, Gram was sent off to a Christian missionary-run boarding school called  Mountain Home in Coonoor, Tamil Nadu.
After she completed her sixth standard — I believe it was called "first form" back then — Gram went to Staines School where she studied till  the 10th standard. Following high school, she returned to Bangalore.
It was the time when a number of people emigrated to foreign countries to get their lives together, and all of Gram's siblings did. But Gram's mom, my great grandmother, had been widowed by then and was alone. So, Grandma decided to stay in India, to go to work and look after her ageing mother.
With the weight of her extremely humble beginnings, my great grandmother wanted Gram to secure a government job which would eventually give her a pension. It was the order of the day.
So, in 1937, when she was 16, (and two years before World War II broke out), Grams was granted the opportunity to join the Women's Auxiliary Corps and she moved to Quetta (now, Pakistan) for training.
After Quetta, she moved to Delhi. There, she found herself appointed in the cabinet secretariat working for Sir HM Patel and for Sir Eric Coates.
She told me that Coates could never remember the name Geraldine and so, he called her Alice — from "Alice in Wonderland".
My grandma's work included having to be in regular correspondence with Lord and Lady Mountbatten and with Sir Winston Churchill.
The next years of her life would have been extremely eventful, considering it was the eight fateful years of WWII and then, the independence of India and the partition of India and Pakistan. What a time it must have been to be a witness to history.
It was a fateful day on 30 January 1948, when Mahatma Gandhi was assassinated. She remembers the chilling call from Coates who said, "Don't cycle to work tomorrow Alice!"
The morning after the assassination was a nightmare for Gram. As she rode to work in the town car which her boss had sent for her, she witnessed bloodshed like she had never seen before — dead bodies on the street, partisan violence and for the inevitable opportunists in crises, theft and looting. 
War and politics have always had their humorous asides and my grandmother's funny story was when Lord Mountbatten heard Mr Nehru say "Pakistan Zindabad" (which he did to acknowledge the creation of the neighbouring state) and Mountbatten thought he had said, "Pakistan's in the bag!"
It was one day in church that Gram was spotted by a handsome young officer who fell in love with her at first sight; and wrote to her, proposing marriage right away.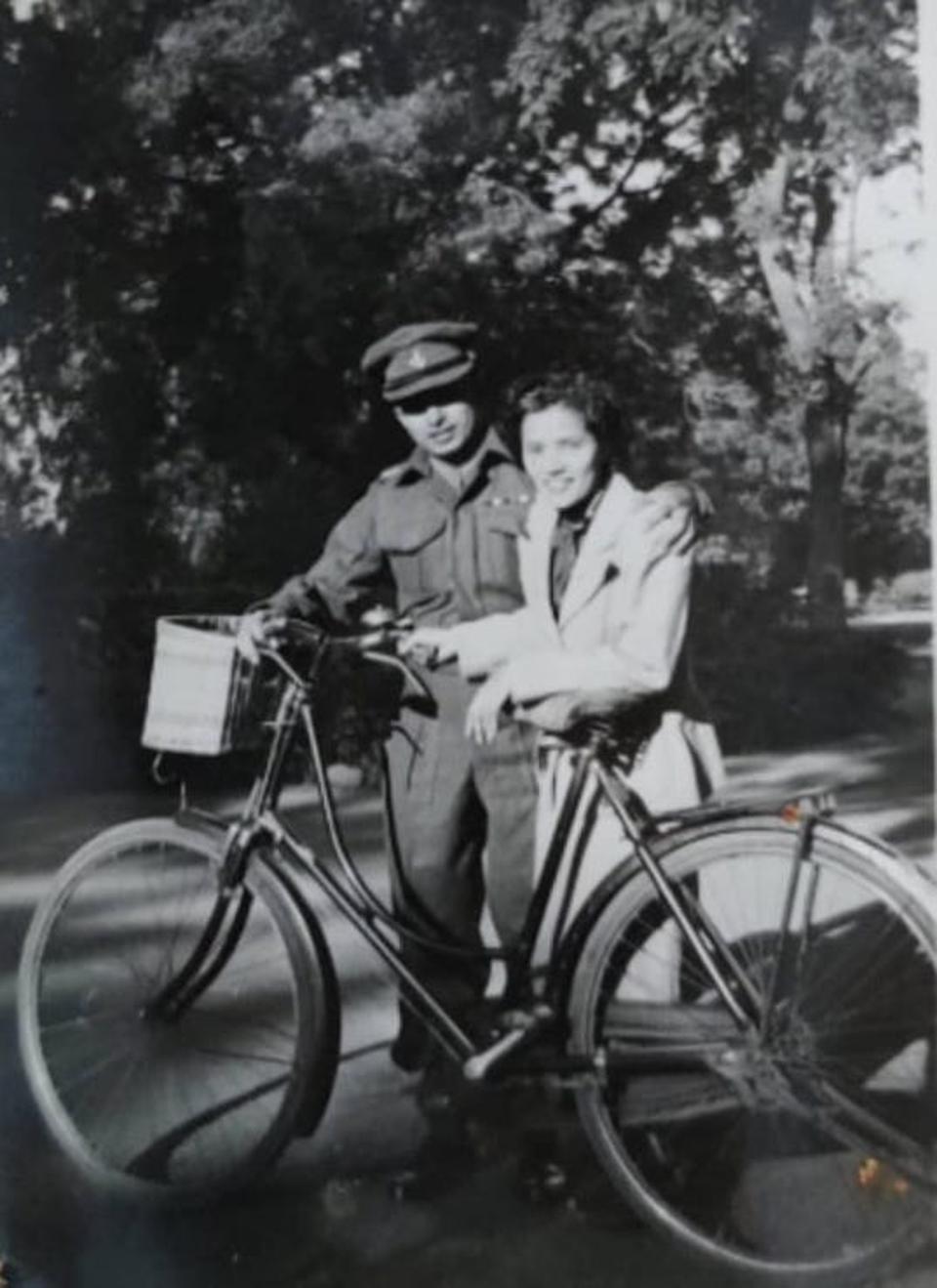 Gram could not decide to marry because, she explained, she had to look after her mother. Grandpa Walter won that argument, took on the responsibility of looking after Grandma's family and the two of them were married in 1949.
If Gram is to be believed, their honeymoon was quite romantic, what with swimming in waterfall pools in the middle of the woods and hiding from leopards in rock caves.
They had 32 years, happily married, before grandpa passed on.
She got early retirement and then went to the US where she spent 12 years. And then she came back to India, once again from a sense of family obligation — me; to "raise me right".
Today, Gram is 99 and tech savvy. She uses her iPad to email, FaceTime, attend Zoom meetings and plays her all-time favourite memory exercising game, Scrabble.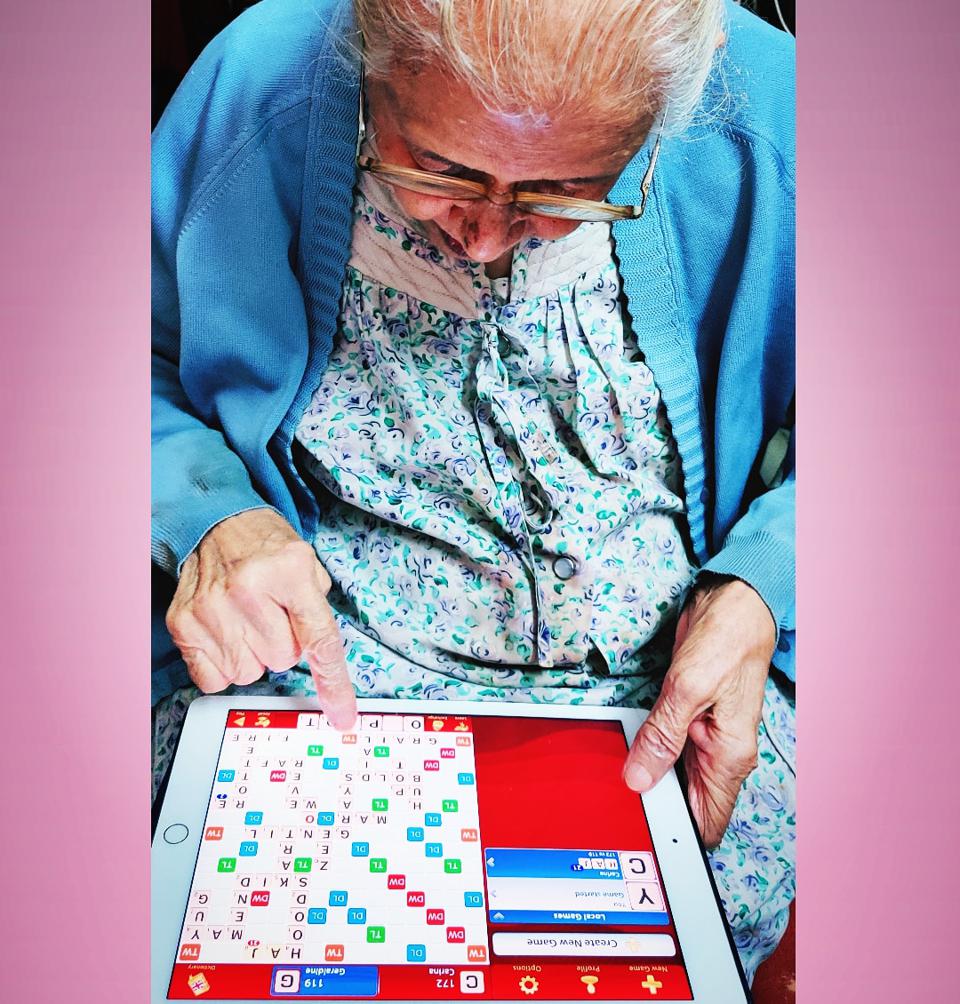 She is devout and most of her day is spent reading her Bible. She is health conscious, follows a strict diet and workout routine. She is fit and she has an envious memory. She quotes from Shakespeare and can recite from the works of  Alfred Tennyson and John Milton. And just in case we got the impression that her fading hearing was a debilitating impediment, Gram taught herself how to play the piano when she was (only) 80.
Even today, she marches up and down her garden, singing "Walking with Jesus" and keeps her circulation going.
Whether she says this looking back at her life or looking forward I wouldn't know, but her favourite quote, one she uses often, is from Psalm 23:6. "Surely goodness and mercy have followed me all the days of my life and I will dwell in the house of the Lord forever".
Gram is my angel on earth. It's Wednesday today. I can hardly wait for Sunday, 26 September, her 100th birthday, to watch this Fraser Town cutie cut the cake.