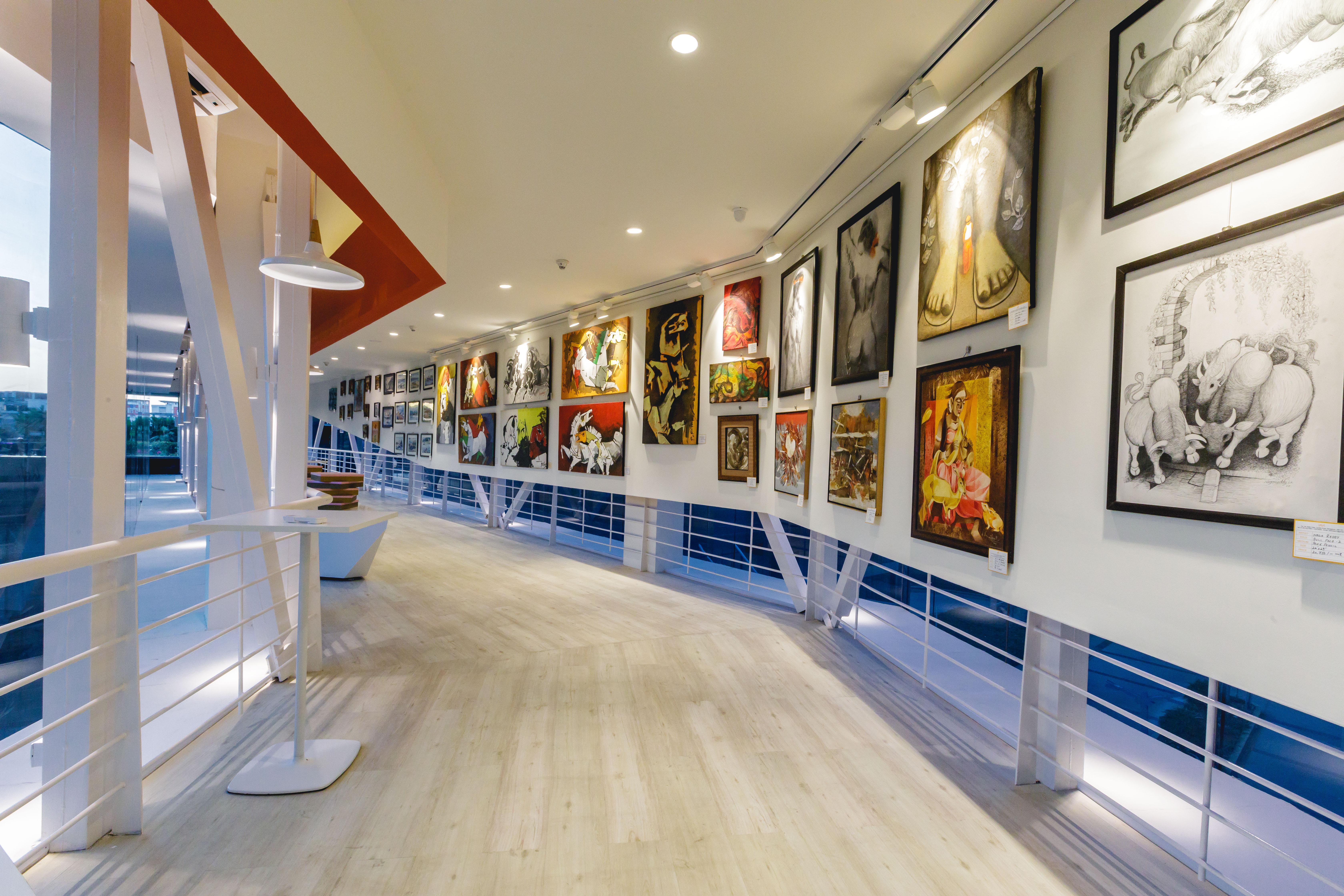 The newest culinary addition comes with a cultural twist: this is the Art Cafe at Sheraton Grand Bangalore Hotel at Brigade Gateway. The city can enjoy local, modern and minimalist art paired with a contemporary menu.
Renowned and upcoming Indian artists showcase their work for sale, ranging from Rs 2,500 to Rs 75,000. Aside from this Art Cafe aims to become the choice of venue for art events and workshops.
General Manager of the hotel, Sujeet Kumar says, "While the art of the café draws the people to this chic new venue, the food & beverage offerings on the minimalist, contemporary menu is sure to make them extend their journey. The menu is highlighted with a selection of wines for the art connoisseurs and refreshing café beverages for the young millennials and aspiring curators. It offers a selection of refined small bites produced from locally sourced, organic ingredients. Speaking of the minimalistic, yet appetising menu."
The Art Cafe is located on the sky bridge of the hotel with art from Milind Nayak, Jasu Rawal and Gurudas Shenoy.
The Art Cafe is open through the week from noon to 9pm.