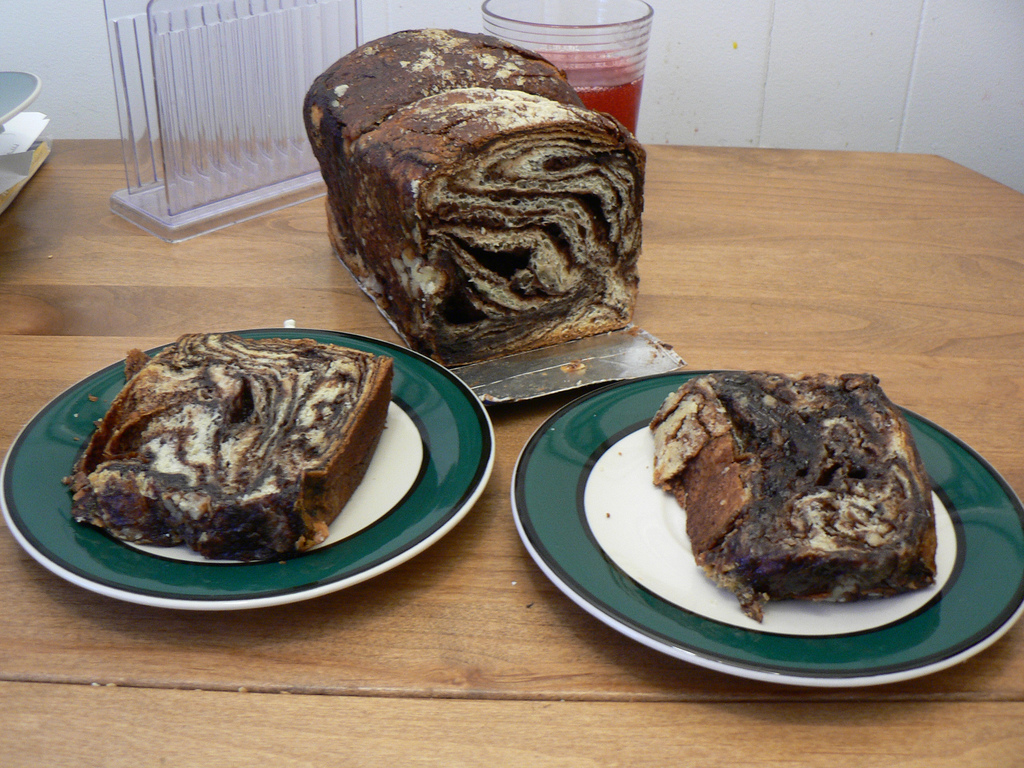 Babka is a spongy cake made with yeast and resembles a brioche. It's an Easter speciality in Ukraine, Poland, Russia and other Eastern European countries. The word "baba" means grandmother. Babka has pleats like grandma's skirt when cut open. The pastry's shape is tall and cylindrical with corrugations, like grandma's skirt.
This pastry usually doesn't have any filling. It is glazed with a vanilla or chocolate filling and then decorated with almonds, candied fruit and sometimes rum. This is topped with streusel.

Kokosh is the Jewish version found in Jewish bakeries in big cities with large Jewish populations like New York, Montreal, Chicago and Toronto.