Even though I've been a professional musician for a long time, it's not an easy task for me to review an album; especially this one, since Radha and I go way back. And she's made it even more difficult by challenging me in her email, "u can say its crap if u think it is!"
Well, after listening to Bangalore Blues over the last couple of days, I can only say unequivocally: I love it!
This album reminds us of the intimate charm of voice and piano. For this genre to succeed musically, the songs have to be well constructed with meaningful lyrics, while the piano accompaniment should be tasteful and supportive. In my opinion, all these facets fall into place in Bangalore Blues. Radha Thomas is a gifted songwriter with an amazing talent for conjuring up lyrics, while Aman Mahajan plays with a wonderful touch, using delicate harmonies behind the voice, creating imaginative solos, and surprising the listener at times with his forays on the Fender Rhodes.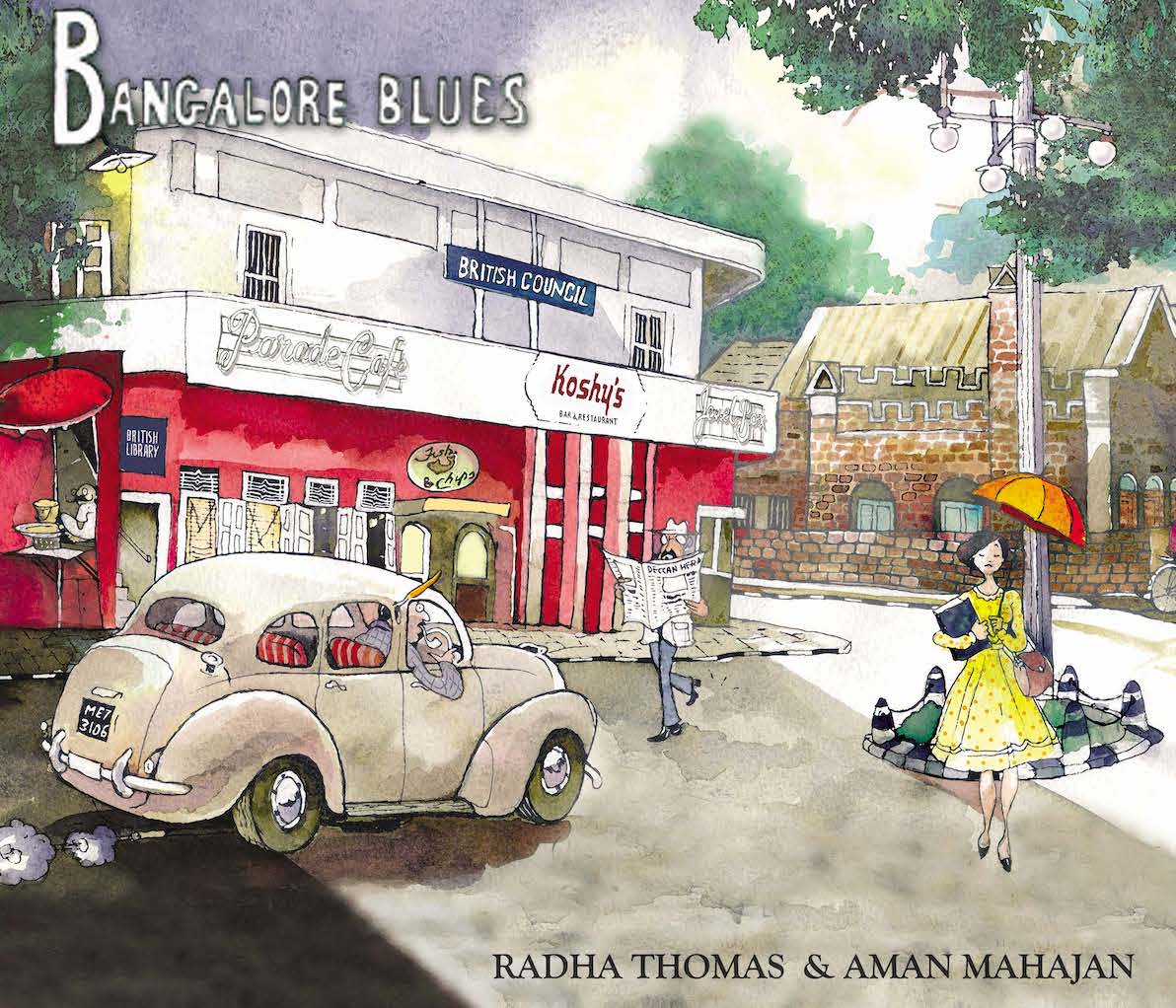 The titles:
Morning After
The piano sets up a groove and the short vocal impro conjures up an India/Bollywood feel before the actual song starts, and the listener is transported to the city that never sleeps.
Jailer
Starts with imposing piano chords, before Majahan sets up a nice jazz waltzy groove before the listener is confronted by the pain and anguish of Radha Thomas's lyrics.
Would I Lie?
An intro on the Fender Rhodes by Mahajan, Thomas scatting, using South Indian rhythmic patterns, followed by the song. Interesting instrumental solo with Mahajan combining both Fender Rhodes and acoustic piano sounds; the voice and piano unison ending sounds impressive
Leitmotif
Probably the most jazz-sounding song on this CD. The subtly used Yaman scale is somewhere in the mix and the rhythmic surprise when 7/4 pattern keeps recurring
Load Shedding
A bluesy tune portraying the angst of our modern times: when the power fails and we are cut off from our digital world 
Only Illusion
A dreamy song with lots of groove changes
Bangalore Blues
The title track. A swinging blues with Mahajan in great form and Radha Thomas expressing her Sehnsucht (German for yearning) for home, Bangalore.
The album's lovely cover brings back nostalgic memories of a Bangalore long gone. The title song sums it all up. While listening to this music, I began to play along with it, and realized that it would be great fun to get together with a bass player and play these songs as a quartet.
You can listen to the album on Spotify 
And on Bandcamp: https://thomas-mahajan.bandcamp.com/releases
ABOUT RAMESH SHOTHAM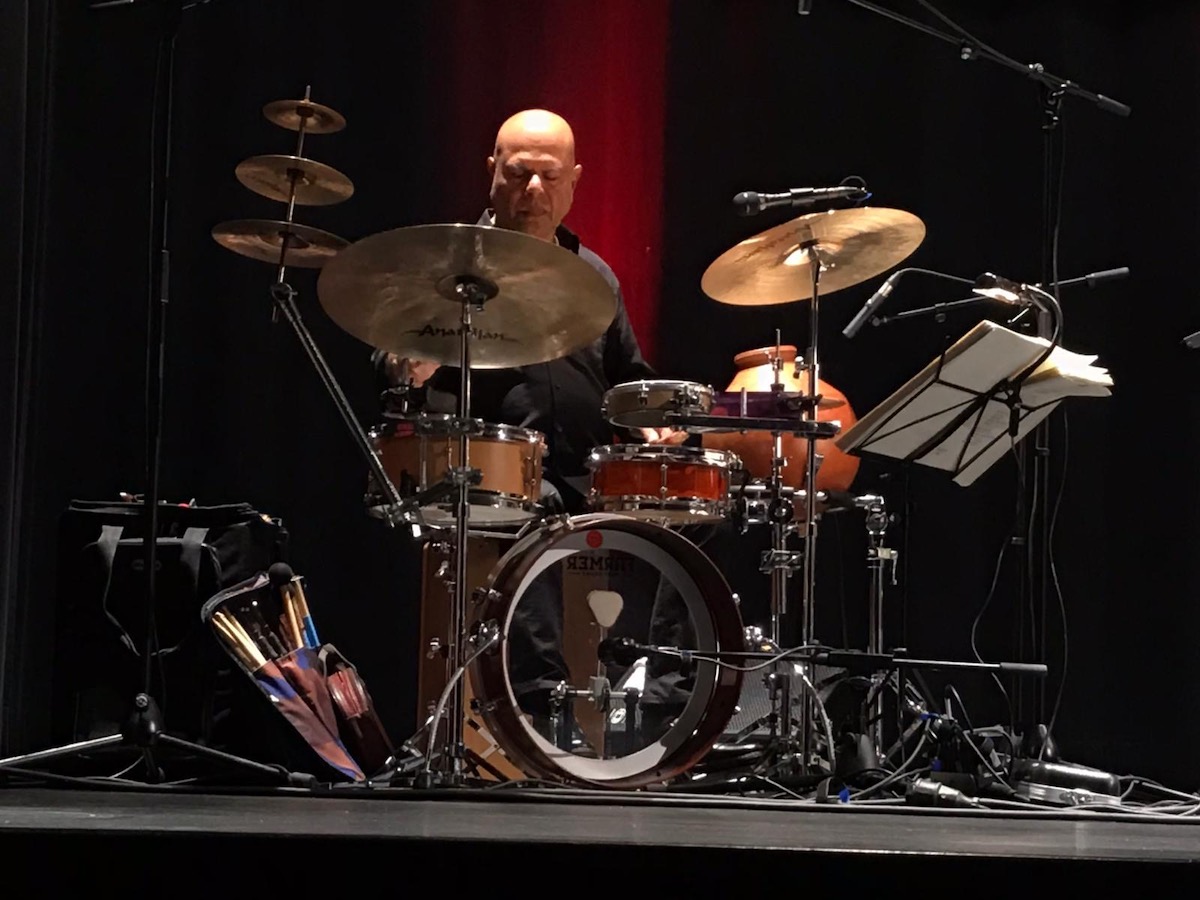 Based in Germany, since the early 1980s, Shotham chose to live permanently in the city of Cologne around 1990, and became a German citizen in the year 2000. Shotham's arsenal includes a bewildering array of percussion ranging from diverse Indian traditional drums to selected pieces of the modern drum kit. Originally a rock drummer with one of India's most successful bands Human Bondage, he underwent something of a conversion in the mid 1970s and was drawn back towards Canatic music, the music of his homeland.
Cover art: Courtesy of Paul Fernandes, Bangalorean, artist and an unparalleled talent in capturing the essence of Bangalore that was, complementing the album perfectly. Fernandes runs "Apaulogy" an art gallery on Richard's Park, and a trove of Bangalore memorabilia.