This piece was updated on 21 March, 2020 to reflect that as per the Karnataka Government, all restaurants and pubs will remain closed from the evening of 21 March, 2020 to 14 April, 2020.
This piece was published on 18 March, 2020. We made a list of restaurants in Bangalore that are staying open during this time of coronavirus. This is not an absolute list of restaurants that are open, but these restaurants responded to our request for information at the time of publishing with details on how they plan to keep customers and staff safe and sanitized.
Restaurants that are staying open have told Explocity that they are taking extra measures to ensure the safety of their guests. To be fair, it must be remembered that even in normal non-pandemic conditions, the hospitality industry has a rich history of exercising care about keeping things sanitary -- who cannot remember the paper "waistbands" around the toilet cover? 
The restaurant business is by nature wired to hygiene, if only because their stakes are high. So, an elevated response to a stressful condition is not unusual and at Explocity, we're happy to go out on a limb and say that if you're going out at all, a restaurant that takes care to sanitize is not the worst place to go.
Add to this the ills of social isolation. (Read Explocity's interview with renowned psychiatrist, Dr Ajit Bhide, The Psychological Impact Of Coronavirus On Children and Families. Also read Dr Ramana Rao's advice on staying safe, I Have A Scratchy Throat. Could I Get The Coronavirus In Bangalore?)
Are any restaurants open in this time of social distancing? Well, we've all got to eat. And also because a drink helps calm the nerves until things return to the urban chaos we have now learned to love.
We don't advocate anything but the highest degree of caution in this time, but again, we're all human and as long as restaurants are open legally, they're open for you.
Taj
Mynt, the all day coffee shop at Taj West End is operational but all buffets are stopped to ensure only fresh food is prepared. Even the breakfast is a la carte. Speciality restaurants like Blue Ginger and Masala Klub are open only for dinner. Temperature of guests is taken and a history of their travel is also recorded. The Taj Group has made an app for employees to sign in and sign out so that they are all not touching the same buttons. It also records their biometrics and GPS.
The Oberoi
The Oberoi's restaurants all have an open air feel with no air conditioning. They're also offering you a space to work from at Lapis which is open from 6:30am to 11:30pm. Pay for wifi at Rs 2950 plus tax and order from the same price from the menu with no charge. The buffet has been closed but a la carte is open. 
Oberoi's Wabi Sabi and Rim Naam are open for lunch from 12:30pm to 2:30pm and dinner from 7pm to 11:30pm. Polo Club is open from 11am to 11:30pm.
The Lalit Ashok
24/7, their coffee shop is open mainly for in-house guests. For outside guests there is a limited a la carte menu. Temperature of guests is being checked and hand sanitizer is offered to everyone and also placed in all common areas. 
The Leela Palace
Jamavar, Citrus and Zen are open but all buffets are shut. Only an a la carte menu caters freshly made dishes. All guests and employees are checked for temperature and guest areas and back areas have hand sanitizer jars. This is the type used in hospitals and by doctors, you may recognise it. It's called Sterellium. 
Toscano
Toscano is ensuring every touch point is sanitised. Including chairs, menus, EDC machines, keyboards and kitchen equipment. Servers wash their hands every hour when on shift. Toscano has also ensured that employee accommodation is sanitized and disinfected daily. 
The outlets at Jayanagar and Whitefield are open noon to 11pm. Cuisine: Italian Phone Number: +919606888751
Koshy's
Die hard fans of the Koshy's Appams and Stew and the Big Easy Breakfast on Sundays, will be happy to know that they're open and brewing fresh coffee. 
ITC
At ITC Windsor and ITC Gardenia the coffee shops Raj Pavilion and Cubbon Pavilion are operational 24 hours a day. The buffets are closed but order a la carte for a fresh, hygienic meal. Royal Afghan and Kebabs & Kurries are the speciality restaurants that are open.
Courtyard Bengaluru Hebbal
The hotel's many outlets are all open.
The Hebbal Café features an a la carte multi cuisine menu. The restaurants outlets and timings are: Weekdays: 6:30am – 10:30am, 12:30pm – 3:00pm, 7:00pm – 11:00pm, Saturdays: 6:30am – 11:00am, 12:30pm – 3:00pm, 7:00pm – 11:00pm and Sunday: 6:30am – 11:00am, 12:30pm – 3:30pm, 7:00pm – 11:00pm
Nazaara's cuisine is North Indian and Mughlai and open for dinner at 5:30 pm. Glazed: is a cafe with bakery and desserts. Open: 11:00 am – 8:00 pm
Blore 45 is a bar with North Indian Cuisine. Open from 11:00am – 11:00pm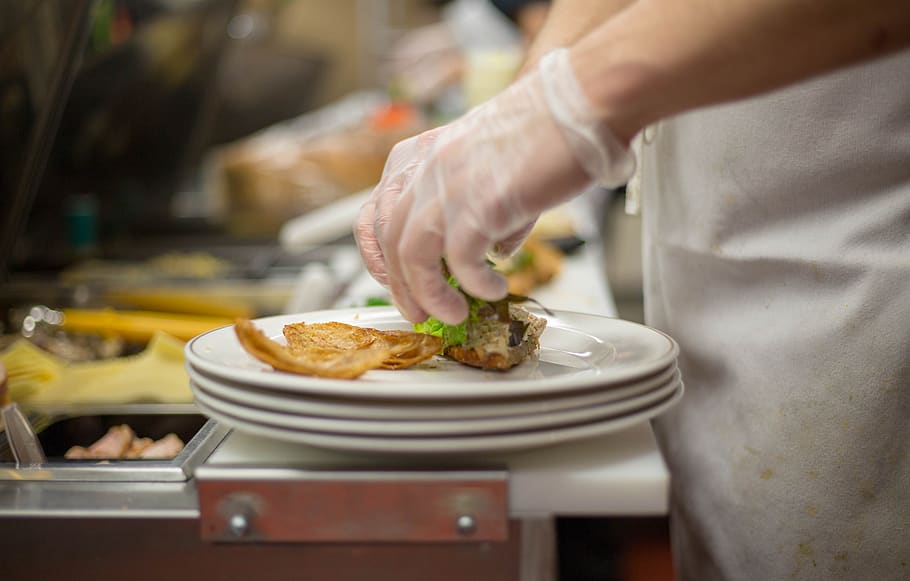 The Den
They are keeping all restaurants open. Guests are urged to sanitize while all employees and vendors are screened at entry. Water cleanliness is checked regularly. The Creek is open all day and serves modern world cuisine. The buffet and ala-carte being served on a daily basis. Layla is their rooftop Mediterranean restaurant open from 5:30pm. They've pared down their offers, for instance the live band has been discontinued from the time being. The Nest, the lounge bar and The Deli serving bakes & cakes are also operational.
Cuppa Redefined
Mathikere and HSR Layout are operational. All customers are urged to wash their hands on entering the space. The staff wear masks, use sanitizer and the kitchen staff use gloves. All tables are sanitized after use. They're open 11am to 11pm.
Royanna Military Canteen
Located in St Patrick's Complex, they assure you that hygiene is of utmost importance to give you military canteen food and hygienically. The food is prepared fresh and sometimes twice a day. Open from 12noon to 11pm.
Goldfinch
This restaurant chain includes Sana-di-ge (on Race Course Road) serving South Indian coastal food and Chinese, is open for lunch and dinner. Kebab Studio, also off Race Course Road, has a multi cuisine buffet open for lunch and dinner. Kudla at Hotel Coraltree By Goldfinch, at RT Nagar features coastal, South Indian, North Indian and Chinese cuisine. Banjara D'lite at Goldfinch Express in Ganganagar is open from 12.30 – 3.30pm  and 7.30 -10.30pm, with a multi cuisine menu.
Paakshala 
This restaurant, a creation of the famed Vasudeva Adiga, serve vegetarian food and all eight outlets of theirs are open.
Others establishments are:
Royal Orchid Central
Fortune Select JP Cosmos - only a la carte for breakfast, lunch and dinner
Urban Deccan Pub (UDP), near Domlur Flyover, Indiranagar. This is a pub with Udupi style food. "UDP", get it?
Comfort Inn-Insys: Pavilion multi cuisine buffet restaurant, we also serve A La Cart . Timing 07am to 11:30pm
Cinder's Rooftop Barbecue & Bar restaurant, Grill, Tandoor, Chinese.  Timing 07pm to 11:30pm