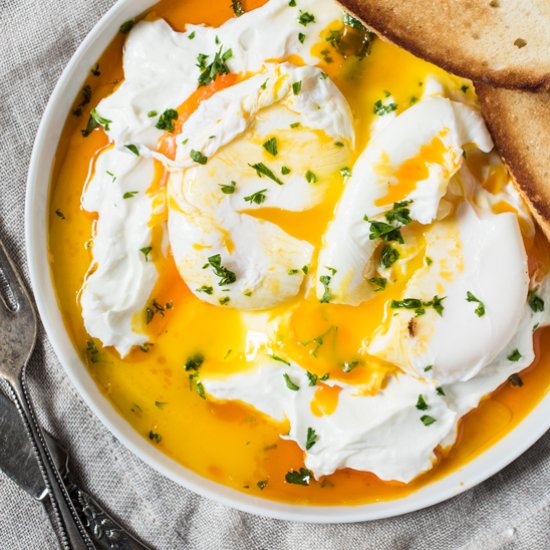 Cilbir
If you were one of the people that grew up thinking eggs and yogurt should not be had one after another, you probably didn't grow up in Turkey. In fact, in Turkey they mix the two. A Cilbir is a dish of poached eggs and yogurt.
The yogurt is mixed with the garlic to be topped on the poached eggs. A mixture of butter and Aleppo Pepper (or paprika) adds the final flavouring to the dish
The dish dates back to the 15th century when it was consumed by Ottoman sultans.
Balkan countries have a similar version of this dish, with fried eggs instead.