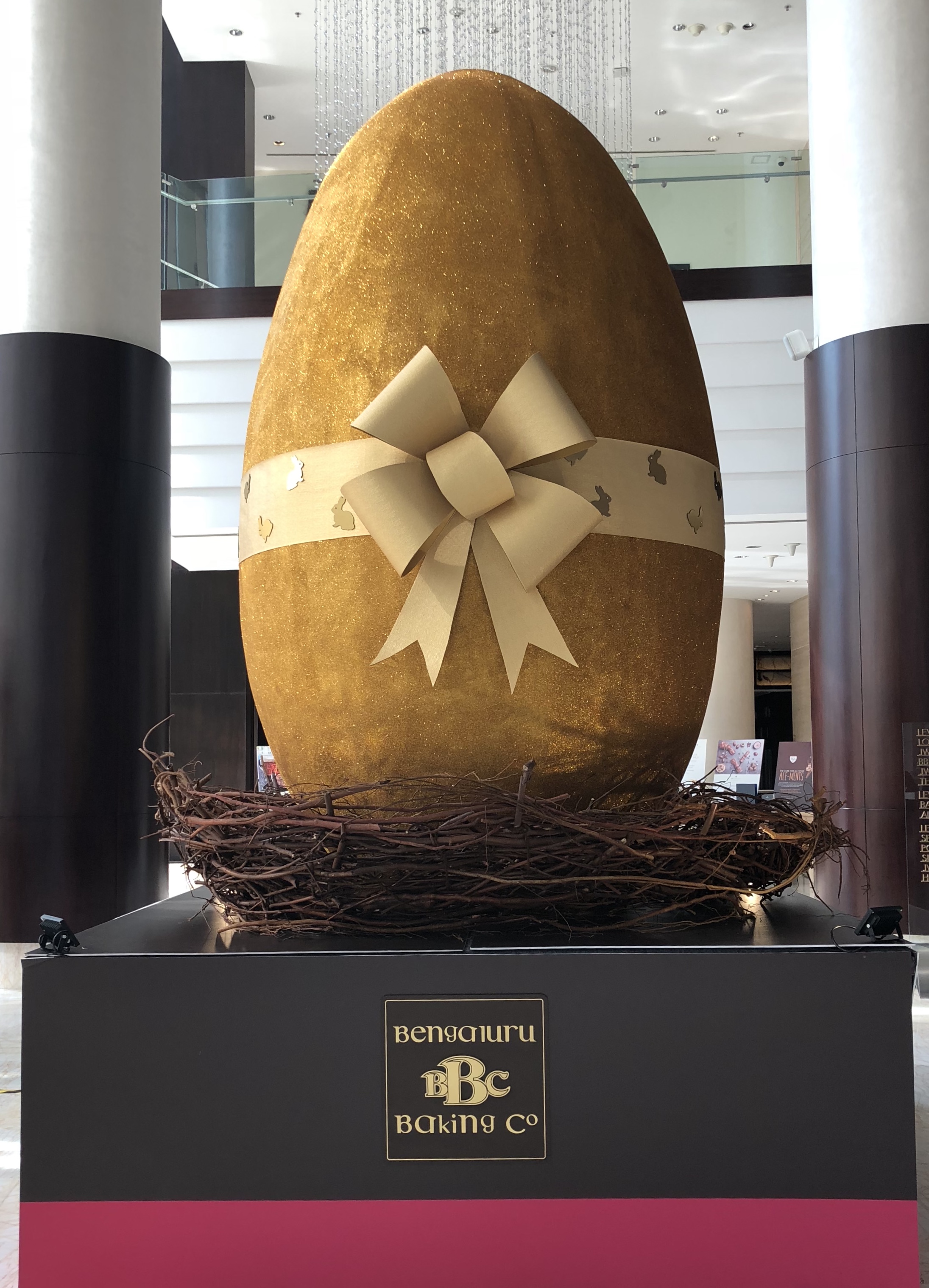 This Easter the lobby at JW Marriott has stationed an egg of prehistoric proportions. An Easter egg that we are glad cannot and will not hatch. But this egg brings in the festive occasion. The advent of Spring, the advent of the second coming and the advent of Syrian Christian food at JW Marriott.
The Syrian Christians from Kerala have become an authority of festive cooking in India. The culinary team at JW Marriott have studied and adopted this cooking for Easter.
There are dishes like Roast Lamb with Rosemary, Honey Easter Ham, Mutton Stew and more, all made for the Indian palette by the early Christian settlers. The flavours have been adapted further over time.
There is also a Duck Roast and Ricotta Torta Pascualina from outside of the Syrian Christian cuisine.
The Easter brunch on 1 April, 2018 is at JW Kitchen from 12:30pm onwards. It is priced at Rs 2450 plus taxes without alcohol and Rs 3400 plus taxes with alcohol.