"It's all in the quality of the milk," Bangalore based cheese entrepreneur, Anubha Jain, said. 
To say Anubha Jain makes cream cheese is to belittle the "aha" response of her many admirers, when they first dip a cracker into a cheese bomb.
Anubha Jain makes cream cheese, but with a difference that makes her—well, since we are saying it—newsworthy.
The proof of her pudding (we couldn't resist)  is her growing popularity across a city that is spoilt for gourmet choice. To carve a slice off the block (again, couldn't resist) in a crowded and increasingly savvy market, is a good enough measure of achievement.
The first thing that anyone would notice about Anubha Jain's cheese is the sense of quality.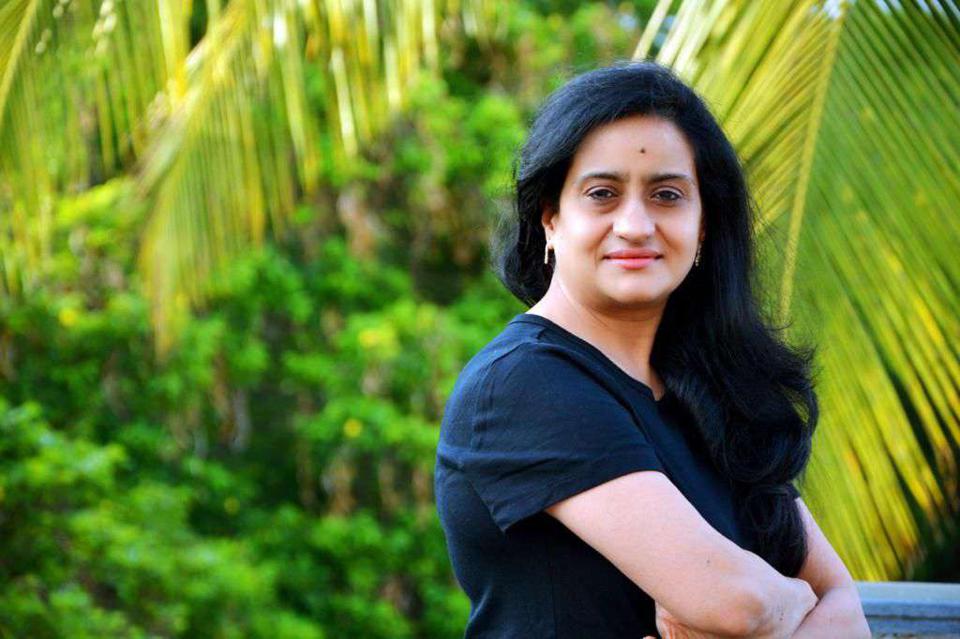 Jain explained that cream cheese is made by separating the whey from the milk; and this is done by filtering the milk. And then adding lactic acid to pasteurised milk and cream lowers the mixture's pH and causes it to form curd. And when the curds are heated and stabilisers are added, it becomes cream cheese. 
Jain then blends the whey into the mix to make her cream cheese base.
"It is a moment of joy when you see the milk turn to cheese. It is so exciting. It's all chemistry at the end of the day," Jain told Explocity.
When is a cream cheese a "good" cream cheese?
A good cream cheese shouldn't be grainy, she said, for one. Many store bought cream cheeses are not consistent. "They all can't be Philadelphia cheese," claims Jain. But she tries to get pretty close to it.
The work lies in getting quality ingredients and consistency. Even the same brand of salt can provide a different saltiness to the cream cheese at different times.
So, every time one of Jain's assistants opens a new packet of salt to taste, she alters her recipe a little to get the exact consistency that she likes. And then again the tasting before the order is shipped…about this, she is particular. 
What is your mantra? we asked her.
"Quality, quality, quality."
She claims that she is obsessive about quality…for example, she will use only A2 milk, which apparently makes for better tasting cream cheese.
Does she get all the ingredients required to run her cheese factory out of Hebbal?
"Yes", she said. She said that Bangalore is a market where everything is easily available. She said that's why it's so easy for home cooks to thrive in a city like Bangalore. 
How is Jain's cream cheese different from store bought versions?
For one, she doesn't use preservatives. So the shelf life is shorter…it keeps for about five days. She also doesn't mass produce her cheese.
And then, salt. Jain explained that many store bought varieties don't add salt. The saltiness is what makes a good cream cheese. One can also use lemon juice or vinegar for this.
And then rather than mass produce the product, she makes the cream cheese base and keeps that ready for the finished product. And this takes interesting turns. She might add a cheddar, blue cheese or goat cheese to form the flavour of the "cheese bomb" that she's creating.
Toppings might include Truffle Almond Pepper and Chives or Mango Chilli and Peanuts; and these are added about half an hour before it is delivered.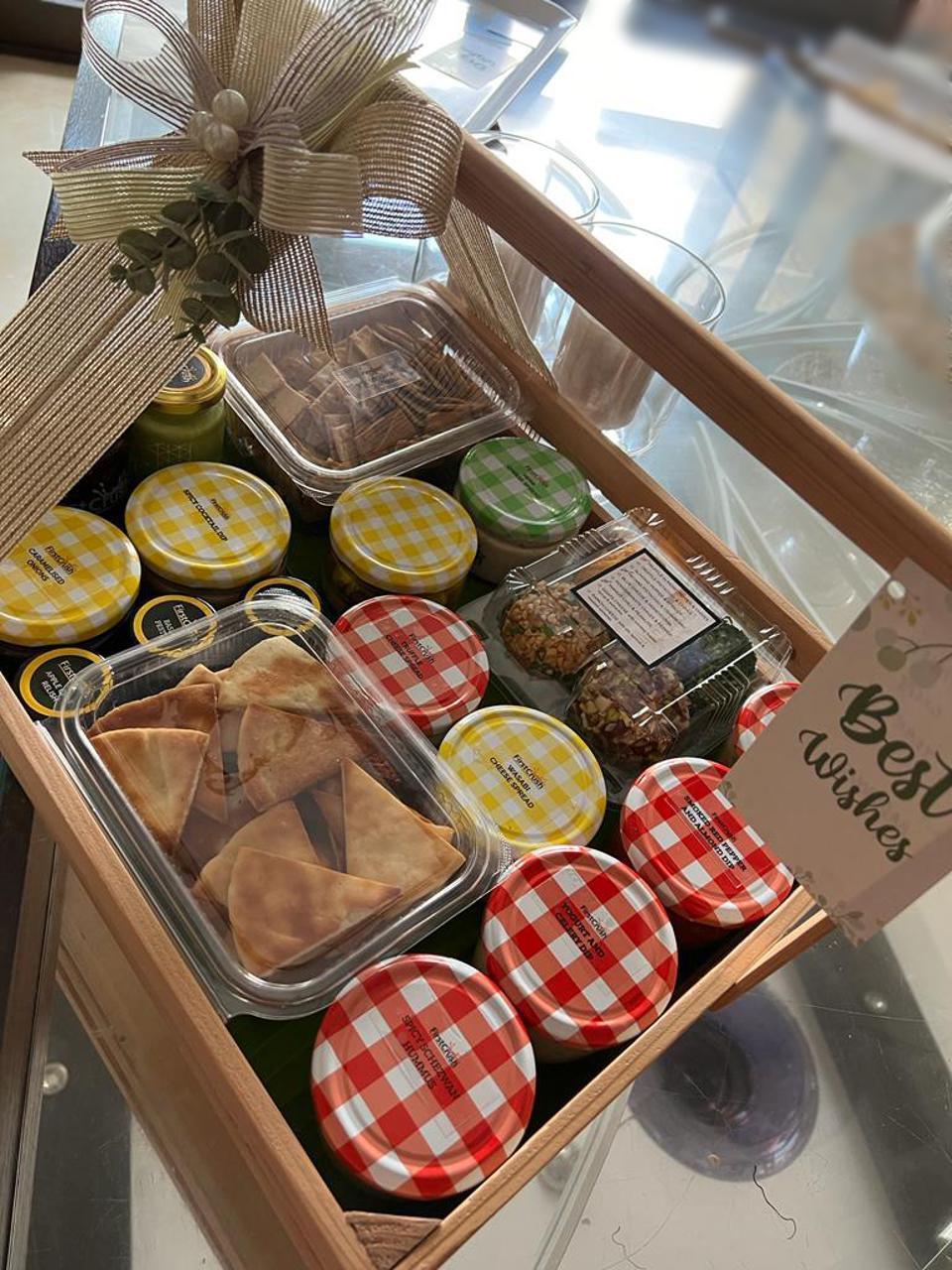 So she requests all orders are placed in advance to allow her a minimum of two hours to assemble. "I need to make sure the cheese bombs to be fresh in your fridge for longer," she said.
Jain started her business not with cheeses but her business—FirstCrush Sauces—made and sold salad dressings and dips with sauces. For a time, she was the person from whom you could source dressing for a Caesar.
One day, she looked to get Boursin cheese in Bangalore. Those who know Boursin will know the significance of this.
For those who might not, the story of the famous Boursin Cheese goes like this. François Boursin, a cheesemakes, in 1957, opened a cheese factory in Croisy-sur-Eure in Normandy. Boursin for years, tried quietly to perfect his signature cheese.
Then, in 1961 a French newspaper mistakenly reported the launch of Boursin infused with garlic, and the public loved the idea. The problem was that Boursin had no such recipe in the works, but he quickly got to work.
For two years, he worked on his own original recipe inspired by fromage frais (translated, fresh cheese)—a traditional party dish that blends garlic, fresh cream, soft cheese, herbs, salt and pepper. That's also how Jain transformed her cream cheese dips into cheese bombs. 
Jain now boasts about 25 dips, sauces and cheese bombs on her delightful menu.
Anubha Jain also provides a full grazing board, which is great for brunches and soirees. A grazing board will typically include cheeses, dips, lavash, crackers, grapes et al. 
Her sauces are delivered all over India.