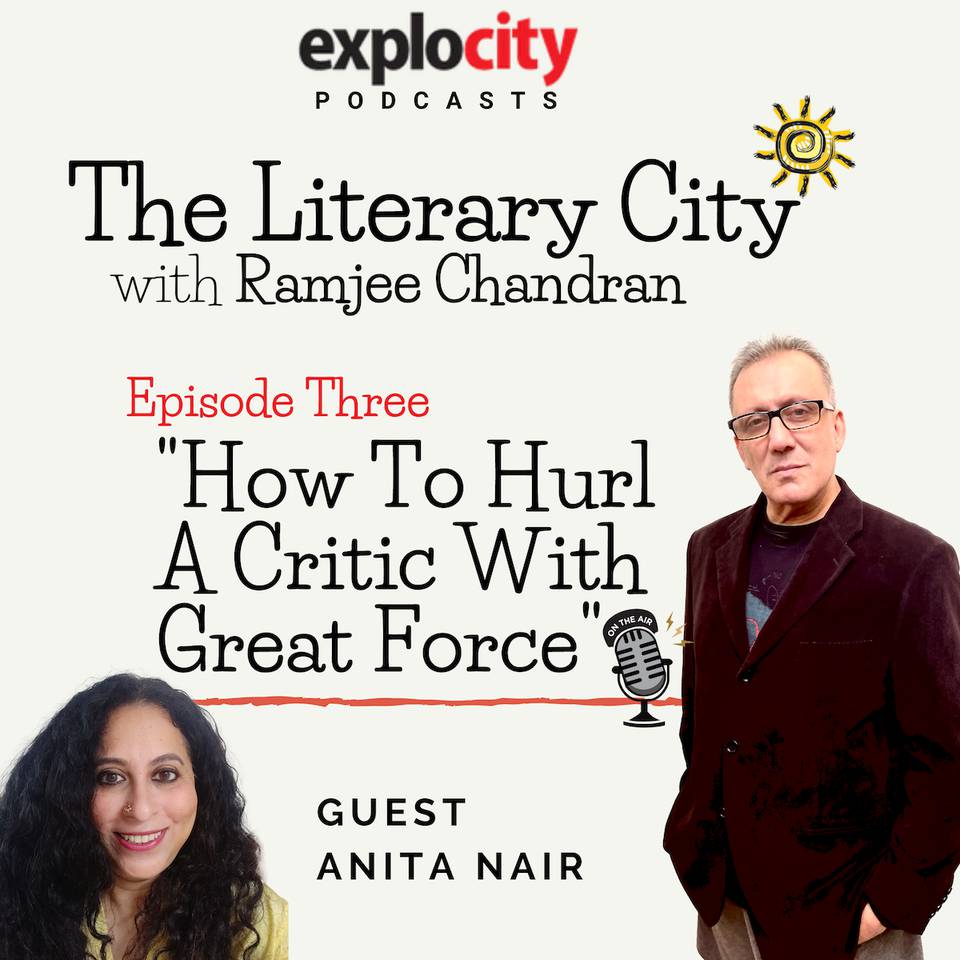 Anita Nair is one of India's best known authors, whose books have been translated variously and widely, into many languages and across the world.

Anita and Ramjee Chandran talk about literary critics with some funny examples of the acerbic wit that gives a knowledgeable and competent literary critic the right to "biting sarcasm". Anita is candid about her reaction to receiving a bad review.

Ramjee talks about what makes Anita Nair special. Her work ethic. Her training as an advertising copywriter and importantly, her sense of romance.

To us (Explocity) Anita is not only lovely and charming, but special. She is one of our earliest columnists going back to the late 90s. Her column "The Economical Epicurean" was her earliest effort at writing about food.

In this episode, Anita also talks about her mentoring program, "Anita's Attic". Aspiring writers looking to find their muse, and potentially their Mammon, can apply to become one of her pigeons. The next season of Anita's Attic is coming up to roost. This is a good time to apply. Here are all the details: https://anitasattic.com/

Anita and Ramjee, friends of decades, are both funny and inspiring in this conversation.  He asks her if, in fact, she is Barbara Cartland. She responds that her study is pink.

Anita opens the session with a reading of an excerpt from her book, Alphabet Soup For Lovers.

WHAT'S THE WORD - "SEMINAL"
Co-host Pranati "Pea" Madhav joins Ramjee Chandran in the segment titled "What's That Word?", or titled whatever Ramjee decides to call it. They dive into the usage and etymology of the word, "SEMINAL".  And its naughty undertones. "Pea" offers up a hilarious joke in this segment.