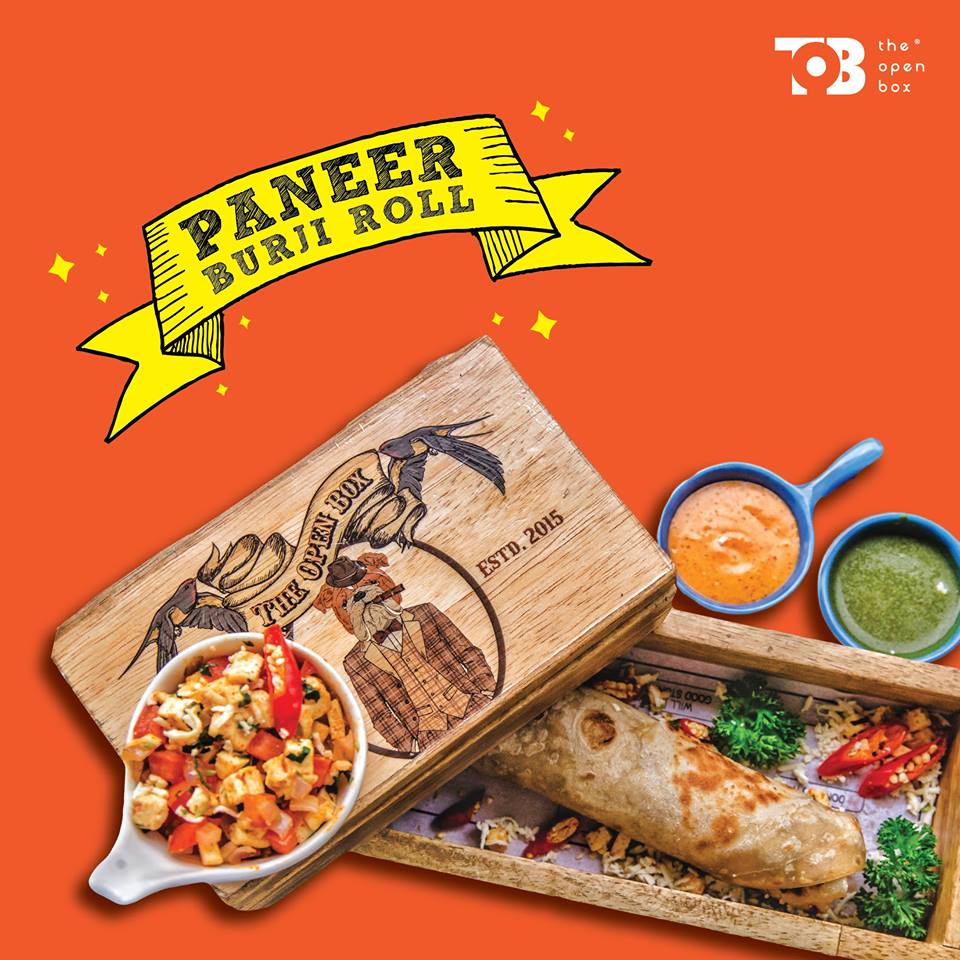 The Open Box has a new roll festival all February. With their philosophy to stay open to new ideas, thoughts and feelings, the roll festival will not have you stepping too far out of your comfort zone.
The rolls on the festival menu are Paneer Bhurji roll, Samosa Chaat roll, Akori roll, Kerala Beef Chilli Fry roll, Chilli Chicken roll, Tunday Kebab roll which do not need much explanation. There is also a Butter Chicken roll which is tandoori chicken that is lightly tossed in a makhani gravy and rolled in a paratha. The Crispy Noodle Crusted Chicken Manchurian roll has chicken manchurian mixed with noodles and rolled in a paratha.
The rolls festival at The Open Box continues till 28 February, 2017. The prices of the rolls start from Rs 250.
At The Open Box.