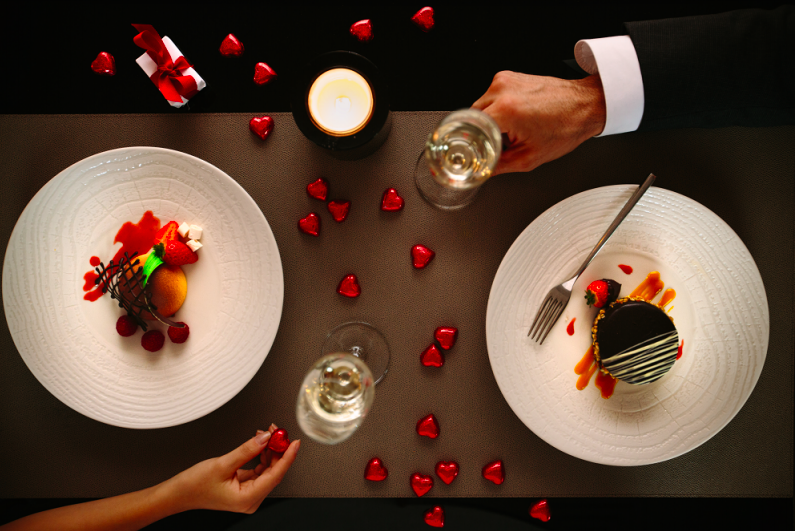 For Valentine's Day the vibe is going to be romance at JW Marriott. JW Kitchen, Alba, and Spiced Terrace fill their menus with wine and other aphrodisiacs to put you in the mood.
JW Kitchen
Oyster Rockefeller, Lobster Thermidor Tart, a fondue station, Wine Poached Seafood, Tiramisu, Chocolate Coated Strawberries, Strawberry Lemon Curd Trifle and more make up their buffet menu. The meal is priced at Rs 3999 per couple.
Alba
Their signature dishes are Flavoured Lobster, Spinach Tortellini, Strawberry and Ti Amo Risotto, Red Velvet Lamb and Love Cheesecake with Exotic Berries. The menu is priced at Rs 4999 per couple.
Spiced Terrace
Poolside and microbrewery are a combination that complement each other on any day. On Valentine's Day they have a menu with Charred Kadhai Pineapple, Masala Boursin and Spiced Spiced Chocolate, Nashila Dhungar Laal Maas, Gulab Kesar and Lime Sorbet.  The menu is Rs 4999 per couple.