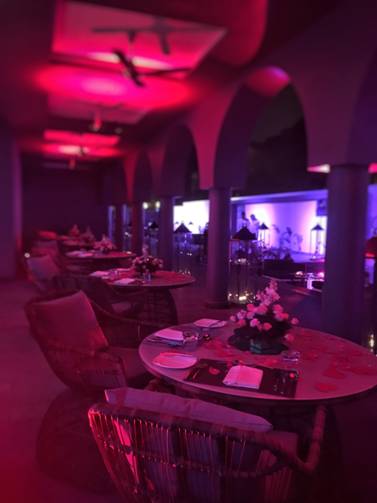 The newly opened Radisson Blu Atria hotel celebrates Valentine's day with a five- and seven course menu.
The five course menu starts with an amuse bouche of Tender Coconut Jelly with Carrot and Cream Cheese Mousse. There are options for appetisers like scallop or mushroom. Soups on offer are beetroot or bisque. There are four options of vegetarian and non-vegetarian entrees followed by dessert.
For the seven course menu there is also a Mixed Berry Sorbet with Vodka and a pasta course of smoked chicken ravioli or a pumpkin and pine nut ravioli.
The menu is available for dinner on 14 February, 2017 and is priced at Rs 5000 onwards for a couple.
At Radisson Blu Atria.