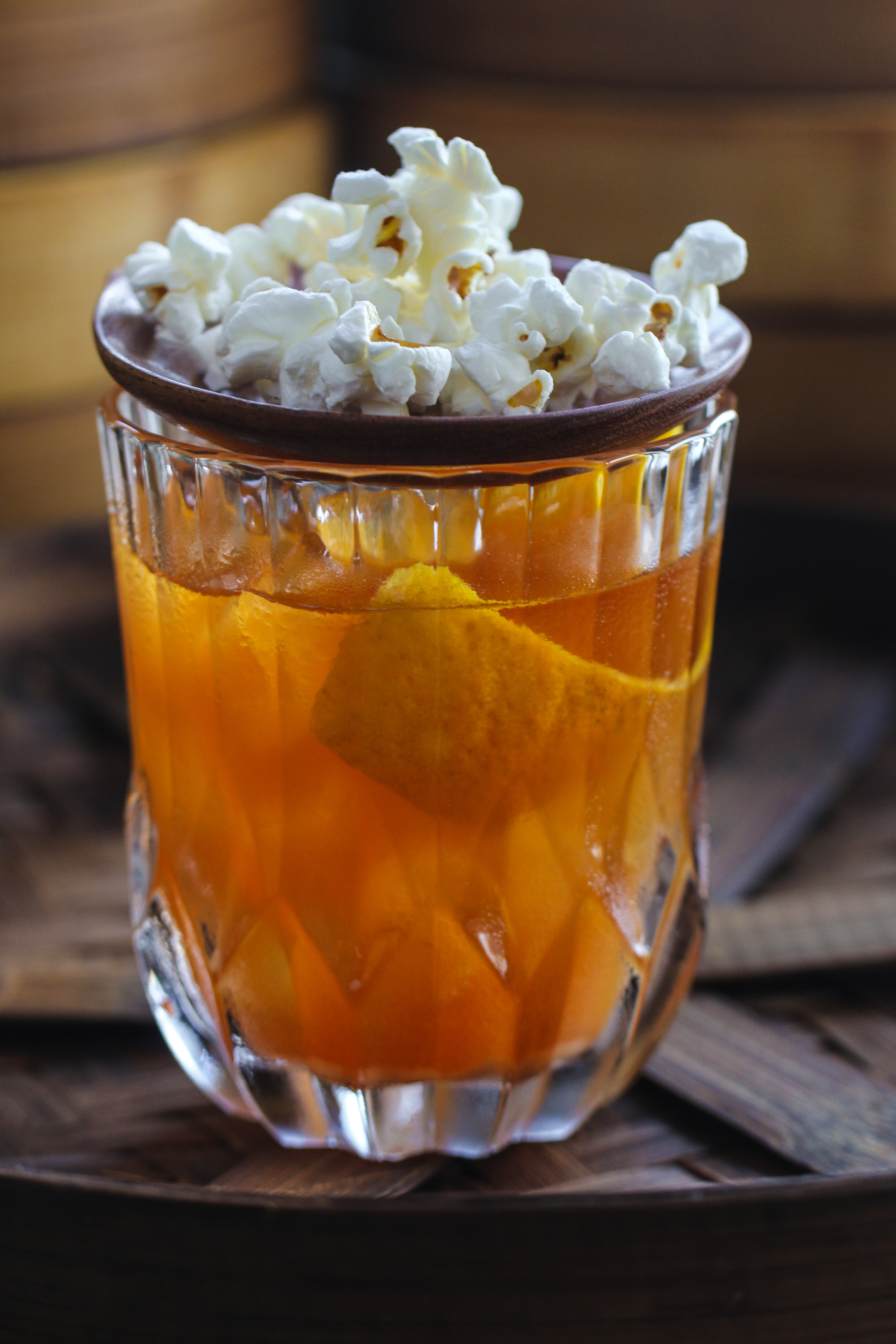 Fatty Bao has a new cocktail menu that uses everything from the root to the fruit of the plant. Leaves, seeds, stems, roots and the fruits are used to make these imaginative cocktails. The cocktail menu is called "Root To Fruit."
Ingredients like wasabi and ginger make up the root part of the menu. Sesame seeds and popcorn are the seeds of the plant used. Matcha tea leaves, basil, thyme are the leaves. Plums, limes, passion fruit, grapefruit, tomato, orange and raspberries represent the fruit part of it.
While the cocktails are imaginative the names are even more so. Yoko Oh No is a vodka based cocktail with Martini Bianco, basil, cucumber, lime and tonic. Mi-So-Happy is also vodka based with miso mustard jam, ginger lime and soda. Kim-Back-Too is a vodka shot with a kimchi back chaser. K-Pop has a popcorn infused whiskey with wasabi syrup and earl grey bitters.
The Root To Fruit cocktail menu is available for lunch as well as dinner. The average price of a meal with drinks is Rs 2500 plus taxes.
At Fatty Bao.