The Dictionary of Obscure Sorrows defines "sonder" as "n. the realization that each random passerby is living a life as vivid and complex as your own." Taboo by Nirmala Govindarajan inspires in the reader an active curiosity about its characters; a desire to enter their lives, not as a fly on the wall, but as the characters themselves. 
Taboo — inspired by under-aged girls who are kidnapped and trafficked — is a journey through many (renamed) towns in South-East Asia, and the lives and motivations of the people in these towns; both on the footpaths and in the bungalows. Beneath this surface however, is a gripping social narrative that forces the reader to leave their comfortable lives for a while and take a hard look at the world around them. The writer does this without judgment, but is real enough to illustrate the injustices to which some of these characters find themselves subject.
While the book isn't explicitly political, Govindarajan weaves the intersectional existences of the characters into the narrative. For example, she touches on the very relevant citizenship debate through Perumal's confused existence in the town of Cottonpettai: "I am no citizen of the land I was born in".
It also brings to fore the power of human relationships over popular politics, as political differences pale in comparison to the raw human experience — to the butter paper thin saree on the back of The Lady with The Slender Hands. The book takes on an Orwellian quality when it announces that "intimacy is a secular act" — relevant in our politically charged world.
Govindarajan's inimitable style is a mix of her stream of consciousness and a brilliant command of the visual idiom. The book jumps from image to image, sounds to smells without awkwardness. Her writing is best consumed deliberately. like a hot cup of tea on a cold evening.
Govindarajan weaves the narrator's voice into the story line. The narrative gets louder  in a satisfying crescendo that does not fail to give the reader closure.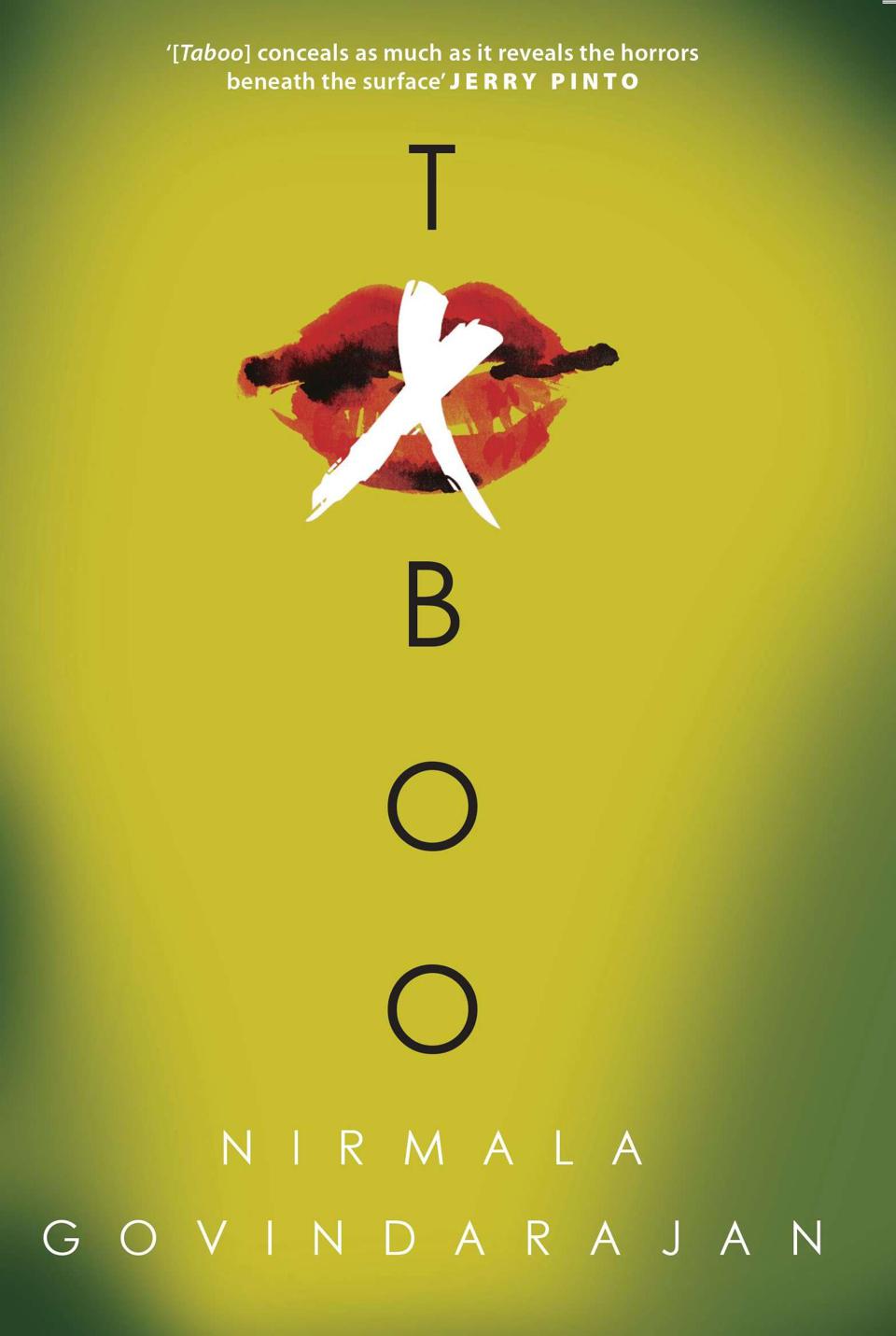 Nirmala Govindarajan's writing focuses on social issues. Her works include The Community Catalyst, a real life documentation on the life of an IAS officer and Hunger's Daughters, which is about abjectness in Odisha.
Taboo (Picador India, Pan Macmillan India), with its beautiful story-telling, has been shortlisted for the Rabindranath Tagore Literary Prize 2020.
Nirmala Govindarajan is an author, journalist and social sector documentarian. She endeavours to build an equitable world through her writing. In 2014, she co-curated the debut Times Literary Carnival, Bangalore, and in 2016, debuted the Literary Lounge series at the British Council, Bangalore. Most recently, she pioneered the Writer's Yatra and Reader's Yatra experiences in offbeat locations. Govindarajan dabbles in theatre, plays the western classical piano and violin.   
Tushar Sujata is a Bangalore-based activist and writer, passionate about rural education, caste trans issues and spiking iced tea with rum.