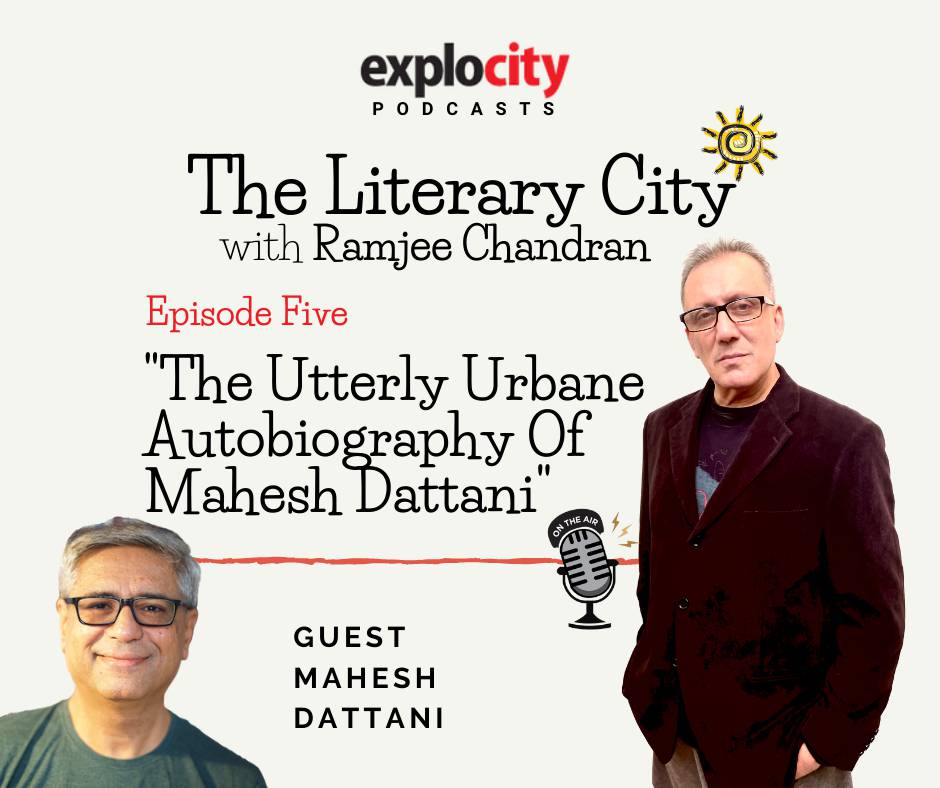 The famous Alyque Padamsee said that Mahesh Dattani "...had given 60 million English-speaking Indians an identity."

Padamsee's trenchant comment holds much in store.

Most Indians who were educated in English became—through literature mostly—comfortable in our bilingual skin; multilingual, even. And Indian at heart.

In India, English is not merely a functional tool for administration and management for many. It is lingua franca for a number of urban Indians...a first language, while the mother tongue remains the language in which we best express our emotions.

But because entertainment, such as theatre, is an emotional vector, Indian languages flourished as the principle vehicles for stories.

Sometime in the 70s, Mahesh marvelled as a Prithvi Theatre audience connected easily,  sensitively—and vocally—with a regional language play. Mahesh Dattani's audiences had connected with his  productions...but only intellectually, not with the emotion and feeling they reserved for the language in which they expressed happiness and pain.

So Mahesh started to write plays. He writes in English and he tells urban Indian tales. And thus, he brought English-speaking India into the English language theatre 2.0—with neither artifice nor pretension nor the glorification of mediocre lives. Mahesh's characters are as real as your beloved though flawed uncle.

Not since RK Narayan... and all that.

And none, to our knowledge that have followed in as prolific and as competent a manner.

Mahesh Dattani's plays have been published as books and are widely available.

These are links to some of his more recent works. Of these, A LITTLE DRAPE OF HEAVEN in currently playing online. Tickets:

A LITTLE DRAPE OF HEAVEN
https://insider.in/a-little-drape-of-heaven-jan6-2022/event

MAHESH DATTANI'S PRODUCTIONS:
Thus Spake Shoorpanakha, So Said Shakuni 
Watch: https://youtu.be/tMHRRrnG8Vk
The Big Fat City
Watch: https://youtu.be/0_Vc3rxKqVI
Park
Watch: https://youtu.be/5_WjYPm25_M
Do The Needful
Watch: https://youtu.be/hvxZK6mM9AE
(Episode cover photo of Mahesh Dattani: Rahul Valmiki)

WHAT'S THAT WORD?! - "BREAK A LEG"
Co-host Pranati "Pea" Madhav joins Ramjee Chandran in the segment titled "What's That Word?", or titled in whichever way Ramjee ruins the title.