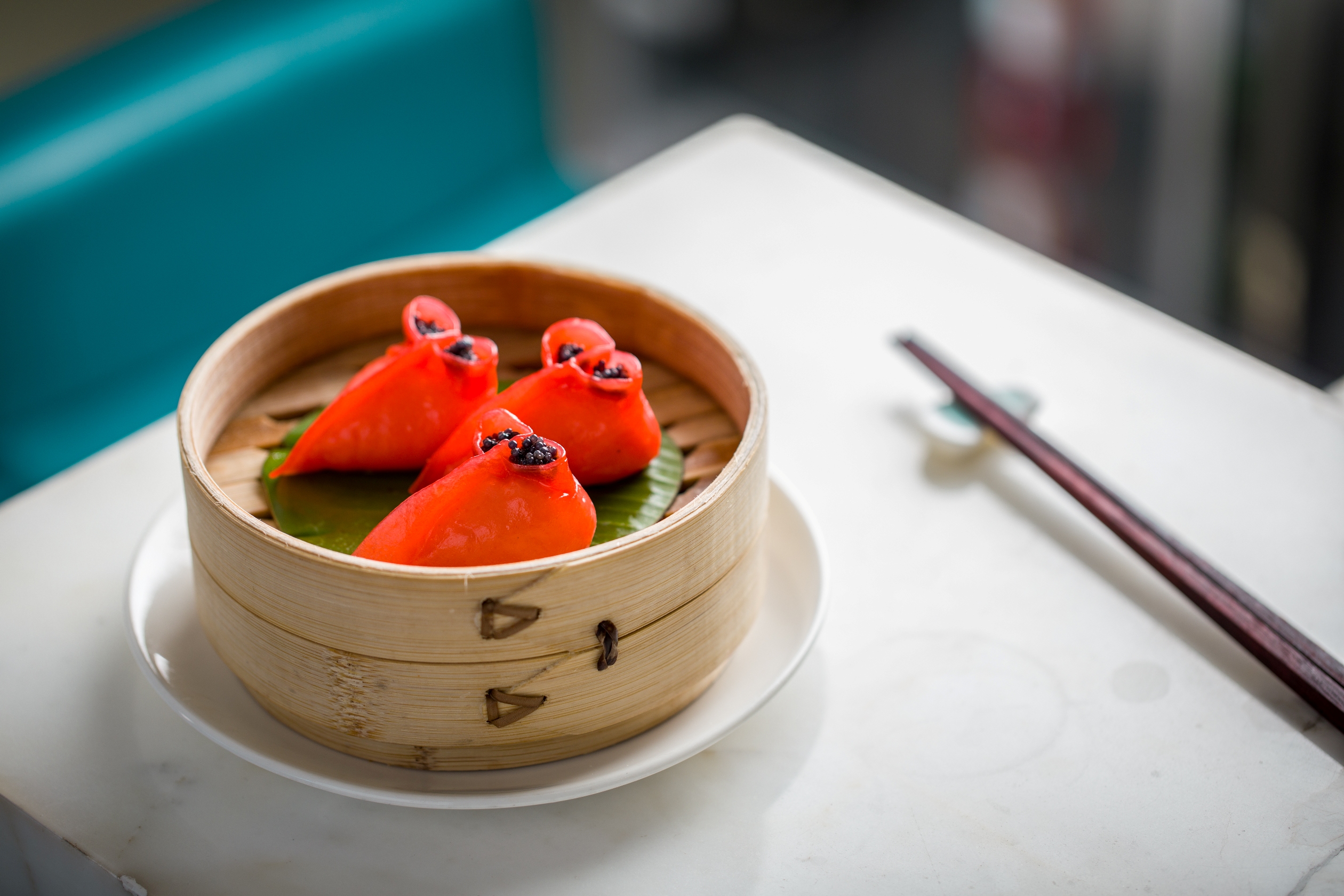 Yauatcha celebrates a "red" Chinese New Year for the year of the rooster. Red signifies good luck and joy in Chinese culture. The rooster symbolises fire and fortune. For the occasion the dim sum tea house will have have two menus: the Chinese New Year Signature and Supreme Selection menu. Both menus feature dim sum decorated in red, red patisserie and a red cocktail.
Chef Wang Yixuan has created the vegetarian Chinese New Year Signature menu and non-vegetarian Supreme menu. The former has a four course menu featuring a salad and small eats like mixed salad with lotus root and truffle edamame dumpling ot mushroom roll with truffle. Wok dishes are stir fry French beans with shiitake mushrooms and Szechuan Mabo tofu, stir fry Ho Fan noodles and spicy vegetable fried rice with taro root.
The Supreme menu has prawn salad with mango, baked chicken puff and red king crab and scallop dumpling. Wok dishes are spicy wild prawn curry with onion and water chestnuts, sliced lamb in black pepper sauce, kung pao chicken accompanied with stir fry Ho Fan noodles and egg fried rice with long bean.
Desserts for the festival are chocolate pebble, Luxe Gateaux, or a selection of ice creams.
The red beverages are Tokyo Cooler or the Black River Martini.
These Chinese New Year menus are available till 11 February, 2017 and is priced at Rs 1500 plus taxes.
At Yauatcha.