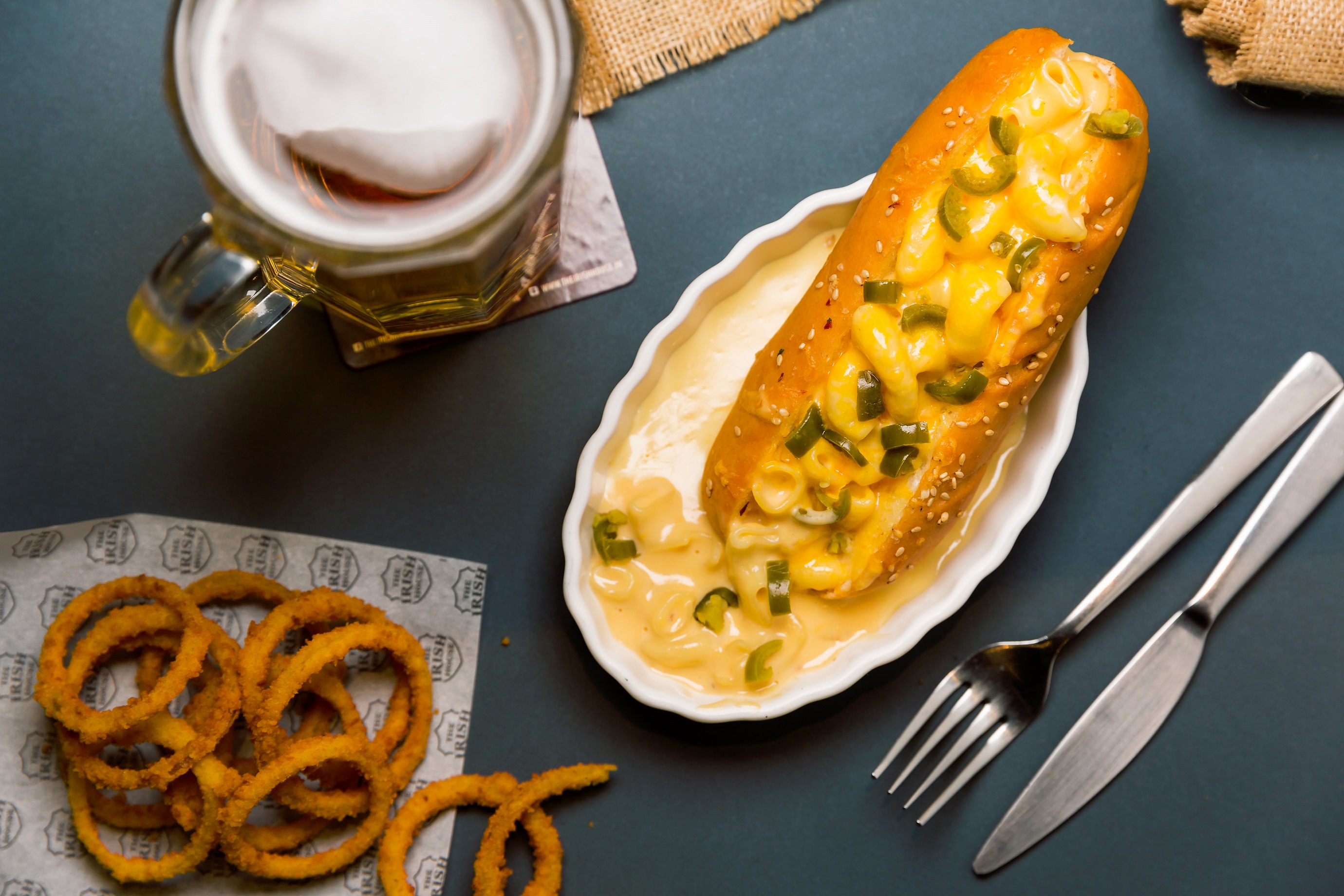 The all-American food is at Irish House all month with a Hot Dog Festival. Celebrating American National Hot Dog Month, the festival will continue till the end of the month.
The Hot Dog comes in flavours and variations for vegetarians and non-vegetarians. There is the Hot Wings Hot Dog, Baked Cubano Dog, and more for non-vegetarians. Vegetarians choose from the Beetroot and Goat Cheese Dog, Jalapeno Corn Cheese Dog, Wrapped Mexican Dog, Cilantro Lamb Dog, Beer and Cheese Dog, and a Mac 'n Cheese Dog.
The Hot Dog Festival is at Irish House Sarjapur and Whitefield and continues all day till 31 July, 2018.