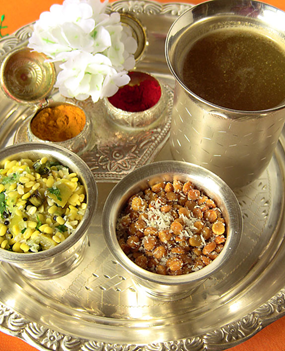 Tiger Trail At Ramada is known for serving cuisines where the tiger roams. In the south of India Ugadi is celebrated around the Vindhyas and the Kaveri river; also where the tiger roams. This Ugadi at Tiger Trail there is a special menu for the festival or "Habba Oota" as the Ramada and Kannadigas call it.
The menu will include dishes like Thair Vada,Majigai Ulli, Sakkaravelikizhangu  Salad, Kodi Merapukai Veppudu, Kori Kudapoori, Kavi Poo Varuvel, Palkatti Vangayathal, Bangaladumpa, Pudhina Sadam, Puliyogare, Noolkol Kootu, Paruppu Payasam, Bhadushai, Obbattu, Mysore Pak and more.
The meal is priced at Rs 549 plus taxes and is available one day only on 29 March, 2017.
What: Ugadi Habba Oota
When: 29 March, 2017
Where: Tiger Trail, Ramada