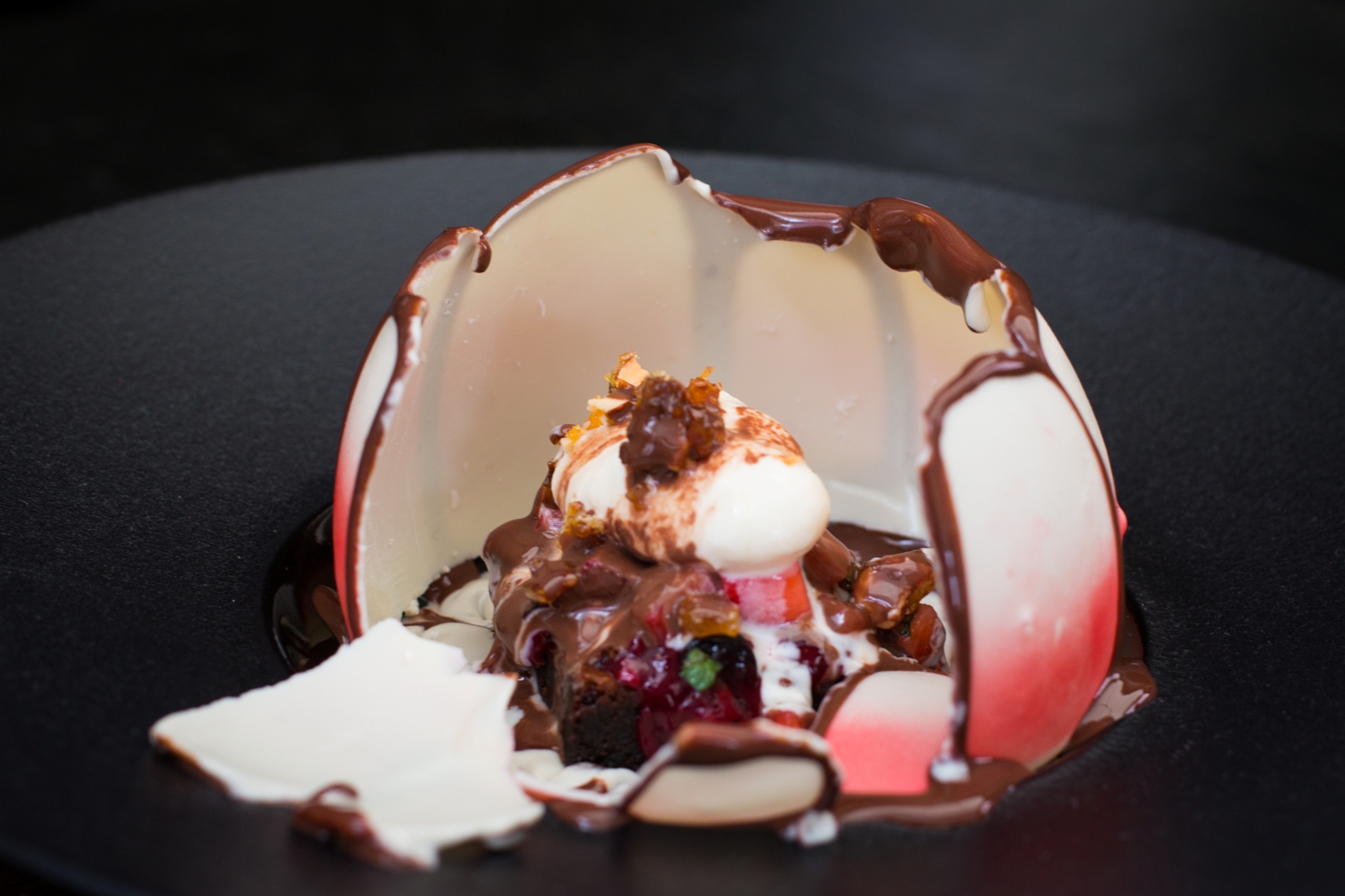 To celebrate Valentine's Day At Sanchez there is a special menu. The menu is available for lunch and dinner until 14 February, 2017.
Created by Chef Vikas Seth the menu has special dishes, desserts and cocktails too. The starters are Chipotle Brushed Baby Lobsters and Creamed Avocado and Strawberry Torta Slices. For mains there is Beer Battered Fish in Soft Beet Tacos served with Jalapeno Mayo and Green Tomato Salsa and Chilaquiles. This is a Mexican lasagna with layers of tortilla chips and served with house salad that is tossed in a spiced strawberry dressing.
For dessert there is a Valentine's special, Spiced Tangled Chocolate Sweet Hearts. The dessert consists of white chocolate made into a dome. Spiced dark chocolate is poured over this dome that melts to reveal chocolate fudge, berries, nuts and ice cream.
Valentine's Day At Sanchez menu prices start at Rs 395.
At Sanchez.