Make a turn into Edward Road, and the bustling chaos of Queen's Road fades into the background. Nestled at the end of this cul-de-sac lies Champaca—a bookstore cafe and a haven of serenity. Here, you can escape the city's hustle and immerse yourself in the written word. You can actually hear the leaves rustle gently on the balcony as you select a book for your next personal voyage.
On a Sunday morning last week, October 15th, this literary sanctuary transformed into a stage for a unique performance by actor and writer Vivaan Shah, in collaboration with the India Foundation for the Arts (IFA). The event sought to introduce Bangalore to the works of Edgar Allan Poe through Shah's latest literary creation, "The Forsaken Wilderness," paying tribute to Poe's macabre legacy.
At 11:15, the spotlight turned towards Vivaan Shah, who, draped in a black cloak and sporting a hat and shades, transmogrified into Barkat Singh Randhawa, the protagonist of his novel. Thus began a captivating one-man show. Shah's narrative prowess led the audience on a rollercoaster of emotions, from suspense that clung to the air like an unshakable shadow to poignant revelations. His character transitions were executed seamlessly, evoking a blend of horror, humour, and suspense that left the audience captivated.
The influence of Poe's dark and mysterious settings was palpable in every twist and turn of "The Forsaken Wilderness." Poe, often referred to as the master of the macabre and the pioneer of the short story, is best known for his haunting and psychological narratives. These works often lead readers down shadowy, labyrinthine paths where the line between reality and delusion blurs.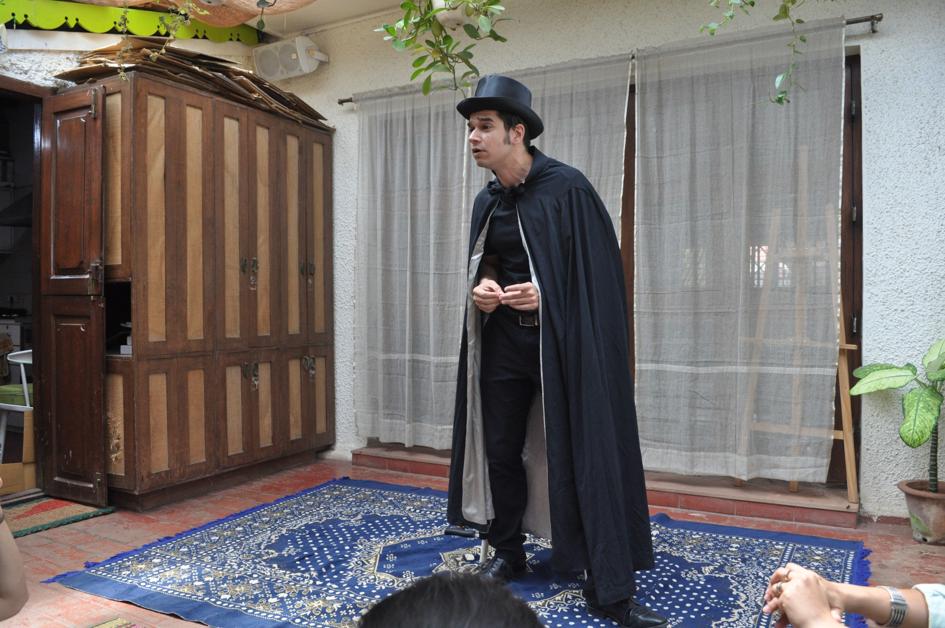 Edgar Allan Poe (1809-1849) was an American author, poet, and literary critic. He was born in Boston. Poe's literary career began with his work as an editor and critic. He gained recognition for his scathing literary reviews and distinctive writing style, often characterised by dark and evocative language. However, it was his short stories and poems that truly solidified his place in literary history.
Some of Poe's most famous works include The Tell-Tale Heart, The Fall of the House of Usher (on Netflix now), The Raven, and The Masque of the Red Death. These pieces are celebrated for their exploration of human psychology, morbid themes, and vivid, atmospheric settings. His tales are characterised by their chilling atmospheres, intricate plots, and explorations of the human psyche. 
Throughout his life, Poe battled poverty, alcoholism, and personal tragedies, including the death of his beloved wife, Virginia. His own mysterious and premature death in Baltimore in 1849 has only added to the aura of enigma surrounding his life and work.
Poe's literary contributions continue to inspire writers, filmmakers, and artists worldwide. Poe's profound influence extended far beyond his literary works. His dark persona, and his own tumultuous life, contributed to the legend surrounding his name. His enigmatic and tragic existence, coupled with his untimely death, has shrouded him in a certain mystique, making him a figure of fascination for writers.
Shah's passion for the horror genre and his fascination with the enigmatic Edgar Allan Poe are evident in his work. Reflecting on his early writing days, he shared, "I was very much under the spell of Poe, and that's when the first things I wrote as a writer were very Poe-influenced".
In Shah's eyes, literature is a liberating art form, requiring nothing more than a pen and paper, contrasting with the logistical complexities and material dependencies of other art forms.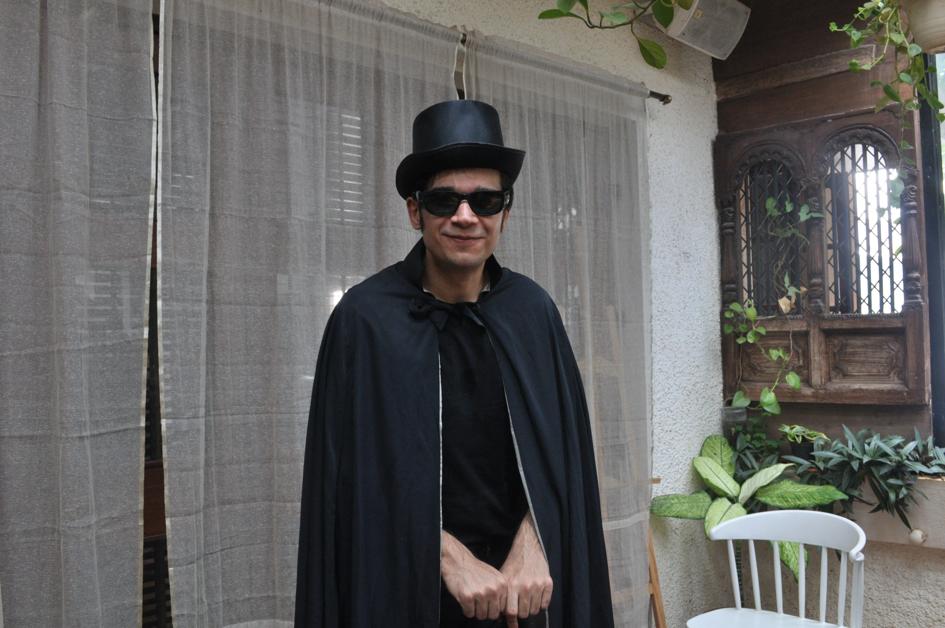 The narrative itself proved to be engaging as it unfolded, with unconventional discoveries, bizarre occurrences, hallucinations, and supernatural phenomena. The protagonist encountered a series of enigmatic elements: creatures defying description, ancient graves fashioned like pyramids, radiant orbs nestled deep within a mine, a clandestine sect of ageless individuals, and a tree that grew at an astonishing pace. This extraordinary tree became his salvation when he became separated from his companions.
Vivaan Shah's artistic journey carries a unique dimension as the son of renowned actors Naseeruddin Shah and Ratna Pathak. Speaking about his family's influence, Shah fondly referred to it as "healthy pressure."
Aditi Rakhe, the coordinator of IFA, discussed the organisation's mission. She emphasised IFA's unwavering support for discovering and promoting new artistic talent, highlighting that everything they do contributes to this objective.
Champaca Bookstore provided an ideal backdrop for the evening's performance with its intimate setting, perfectly resonating with the spirit of Shah's ode to Poe. See the Champaca Bookstore listing in the Explocity Bangalore Guide: https://bangalore.explocity.com/bangalore-guide/listing/champaca-bookstore/
Reportage by Swastika Chowdhury and Jewelika Saha, students of Mount Carmel College, Bangalore, Communication Studies department.