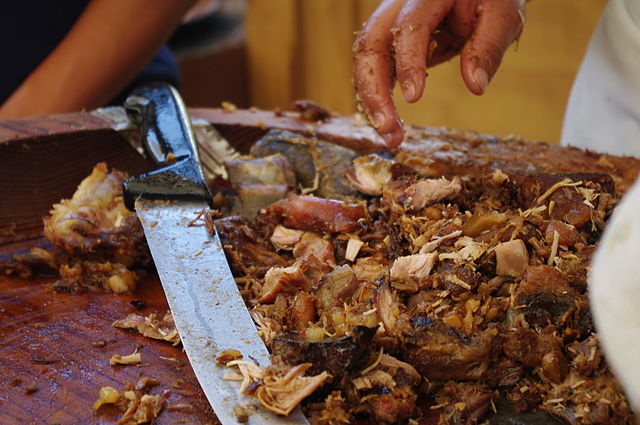 What Is Carnitas
Carnitas is a Mexican dish from the state of Michoacan. The name literally means "little meats." This is because the pork is braised or simmered in oil or lard till tender. To get the meat to be juicy, the process takes about three to four hours.
The meat is heavily seasoned with salt, chilli, cumin oregano, marjoram, thyme, bay leaf and crushed garlic. When it is slow cooked in a copper pot the heat is evenly dispersed with the spices and lard to cook evenly and make it tender.
Once this tenderness is achieved, turn up the heat to cook the pork to a crisp.
How do you eat Carnitas? Like most Mexican dishes it is then served with chopped coriander, onions, salsa, refried beans, and tortillas. Tortillas can be replaced by tamales, burrito or tortas.