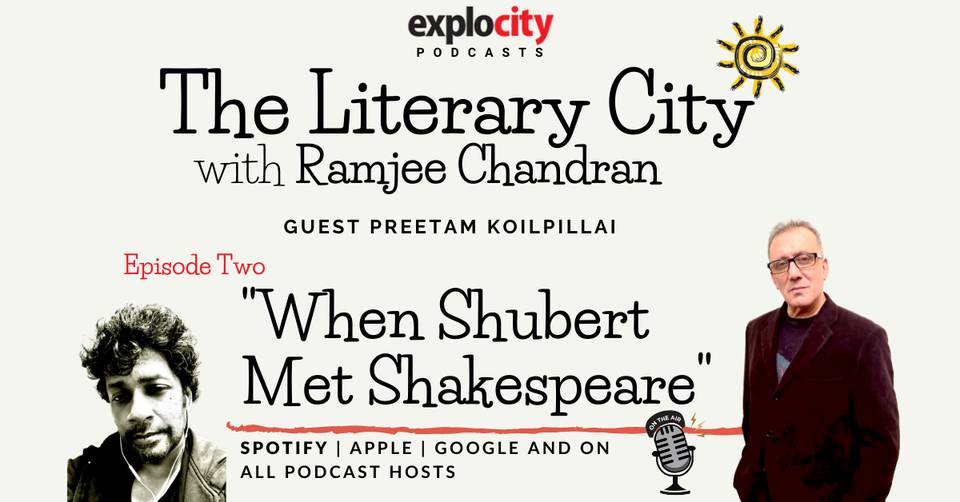 What do you ask a guy who is one of the country's foremost classical pianists, a Shakespeare fanboi, a theatre company founder and now, an actor on a Netflix series?
Well, Ramjee Chandran asks Preetam Koilpillai everything.

In a fun, laughter-speckled interview, they discuss the problems with stilted education methods and the snobbery surrounding western classical music, which is why Koilpillai will not wear coat-tails and a bowtie in a performance.

In a double header, Preetam Koilpillai performs Schubert's Impromptu No 2 in Eb and he recites Shylock's speech from Merchant of Venice, exclusively for The Literary City.

WHAT'S THE WORD - "SPILL THE BEANS"
Co-host Pranati "Pea" Madhav joins Ramjee Chandran in the segment titled "What Was That Word?", or titled whatever Ramjee wants it to be titled. They dive into the usage and etymology of "SPILL THE BEANS".  And—inspired by Preetam Koilpillai—"coat-tails".