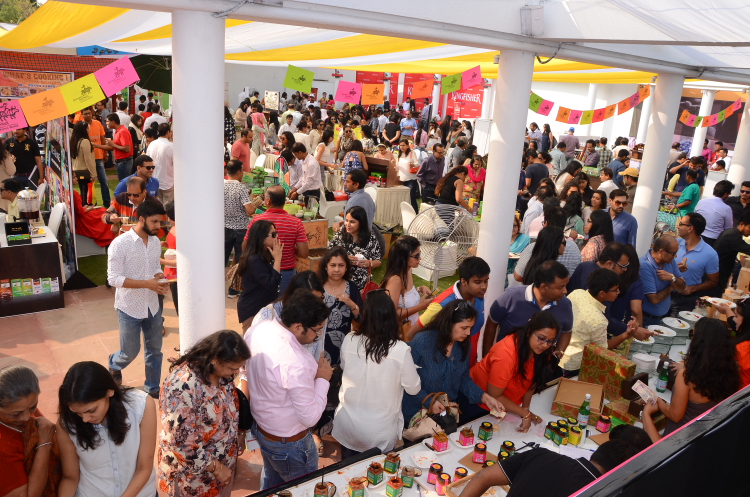 Bengaluru Market by Karen Anand focuses on organic produce and natural products for home bakers, wineries, restaurants, and chefs. The events is at Shangri-La on 9 April, 2017.
On offer are natural conserves, dressings and sauce from K's Kitchen. There are also other vendors showcasing tea, coffee, cheese, cold pressed oils, spices, organic snacks, cold pressed juices, wellness products and a lot more.
At the market, there are food stalls provided by the Shangri-La kitchens serving laksa and satay at the Asian station, biryani at the Indian station and American sliders and barbecue. There is also beer and wine.
The market is open from noon to 10pm and entry is free.