What do Mohammed Musavir, Ajit Anurag and Jagan have in common? They are all Clef d'Or concierges in leading Bangalore hotels. They are not the only ones in Bangalore, but they are representative of this sought after tribe of people.
But what's the big deal about being a Clef d'Or? And as a hotel guest, when you see a Clef d'Or sign in a hotel, what good is it?
In most cities—including Bangalore—where the possibilities for exploration are endless, you need assistance, to get information or recommendations. But you need the right sort of assistance and the advice you get can make or break your travel experience. And typically, the concierge in your hotel is your "go to" person. They seem to know everything. Have you noticed that they seem to know everything about everything? The city, places to visit, what to do when, and we are sure life advice if you let them. 
The reason is not hard to fathom. Their job includes having to talk to a large swath of humans of all shapes, sizes, credos, tastes, persuasions and peeves... hotel guests, in other words.
And in this tribe of people—who ought to receive way more accolade than they get—there is a group comprising members of an exclusive slice of the concierge fraternity. You can tell them apart by the golden keys adorning their lapels. They are members of Les Clefs d'Or ("Golden Keys", in French.) Later in this article, we have a description of their ilk.
In its basic definition, Les Clefs d'Or is an international association of professional hotel concierges. Clef d'Or concierges are specially-trained hotel lobby combatants—not unlike the Navy SEALS or red beret commandos, whose skills are a notch, or notches, higher than their calling, with higher levels of knowledge, skills, and expertise. And not everyone becomes one. For example, among Bangalore's 5-star hotels, we were told there are maybe seven Clef d'Or concierges. Maybe there are more. 
So how does a concierge become a Clef d'Or concierge? At the very least, to become a Clef d'Or concierge, it takes experience. Years of it. 
Ajit Anurag, Chief Concierge at Sheraton Grand Bengaluru, Whitefield, told Explocity that after one year of work at a concierge desk, a regional membership is granted. And it takes five years of the slog to earn the coveted Golden Key status.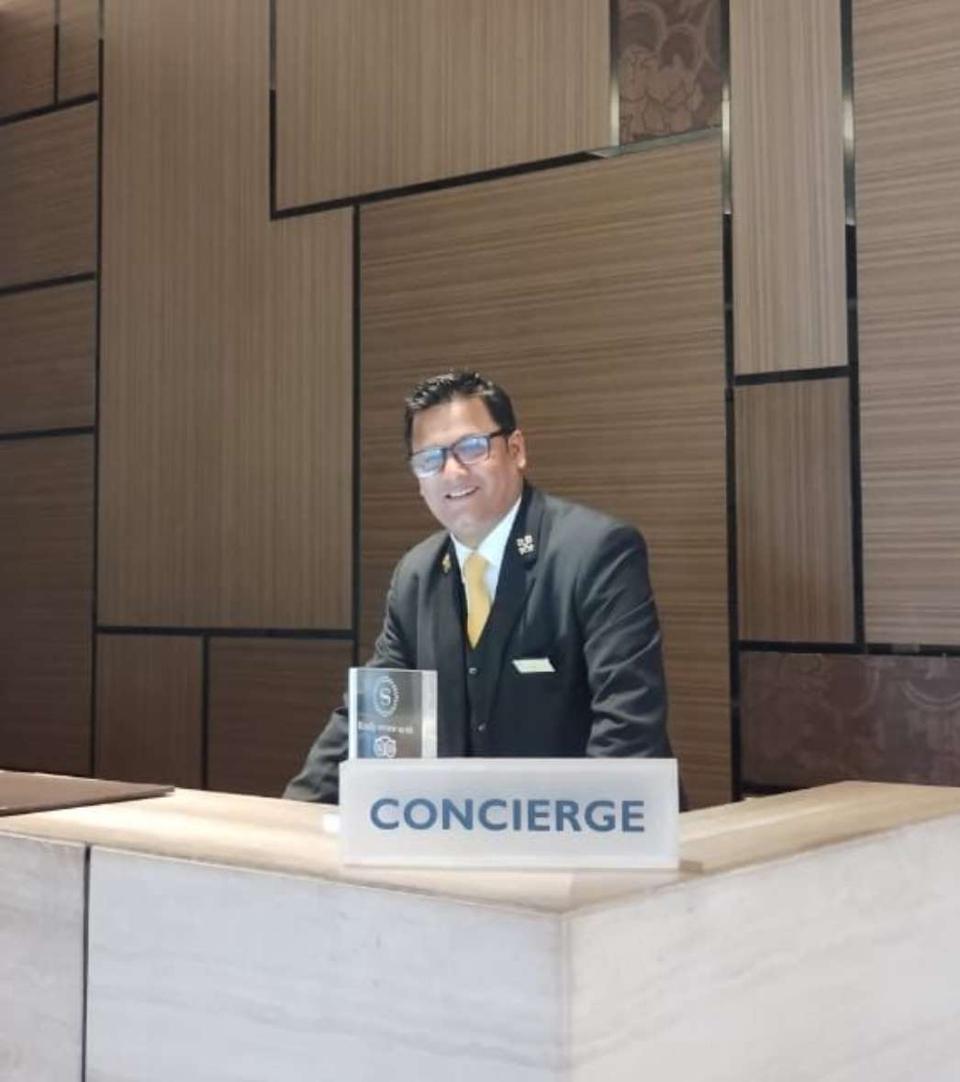 And what good is that? Becoming a Clef d'Or concierge gives a concierge access to an international network—connections that enable them to help guests beyond the boundaries of a single hotel or location.
Experienced travellers will know immediately what this means. A typical, seemingly casual and innocuous conversation with a Clef d'Or concierge might go like this:
"So, where are you headed after Bangalore, ma'am?"
"Singapore."
"Ah! Lovely city… you must really try some of those wonderful restaurants there… and really authentic Peranakan cuisine. Remember to check back with me before you leave… I'm going to give you some numbers to call."
And then this guest gets really useful recommendations and steps into an exclusive club that unlocks local doors, and mystery and delight abound.
Mohammed Musavir, Assistant Manager at the Taj West End told Explocity about the fact that this global fraternity has over 4000 members—highly connected concierges—spread across 80 countries and 530 destinations, cities included.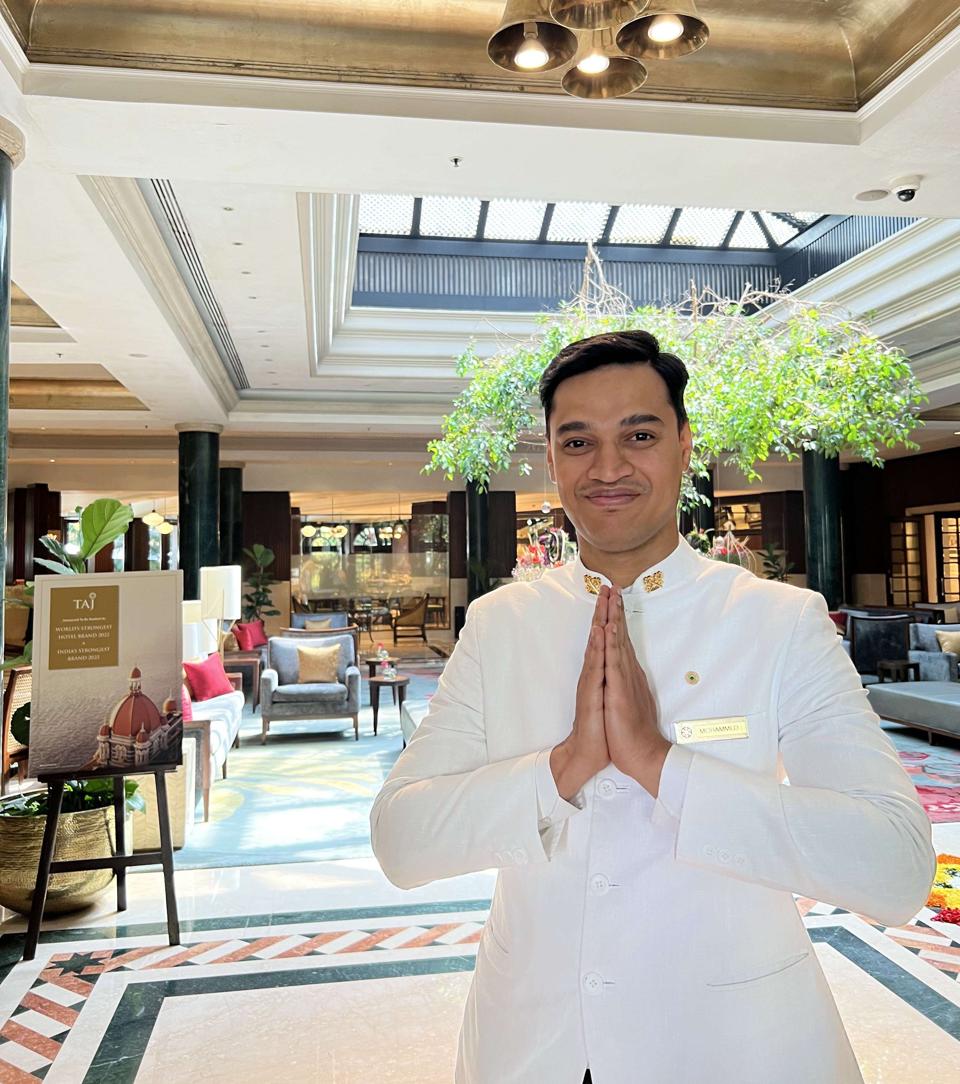 First, of course, there's the expertise with the city. Jagan, Chief Concierge at The Oberoi is a native Bangalore hand. He is full of knowledge about the city and offers information and insight for an itinerary. He will, for example, recommend including the Snake Temple in your plans, old neighbourhoods, apart from the must-see culture and history stops on the Bangalore carousel. And then, to get really useful, his itinerary will have taken into account the city's atrocious traffic—to ensure his wards make the most of their time.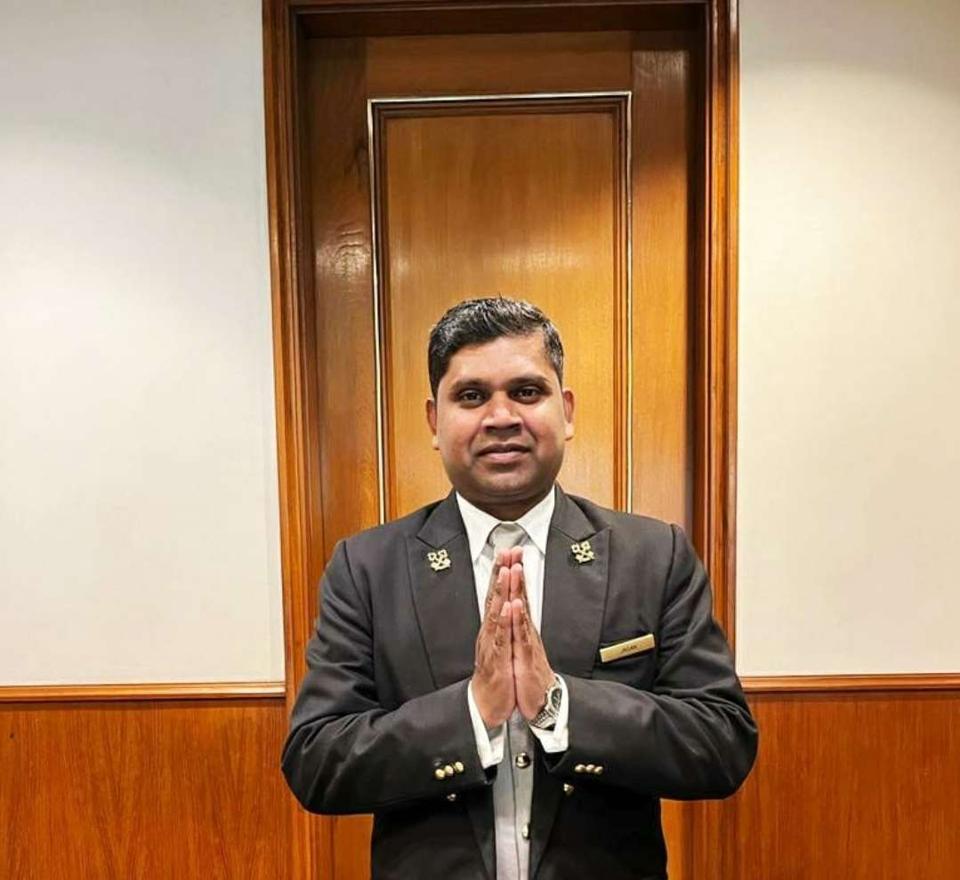 Clearly, these guys are proud of what they can do. Nilesh Belapallu, Vice President of Les Clefs d'Or India, told Explocity that their attention to detail is exceptional. He quoted the association's motto—"In Service Through Friendship"—and said he holds his tribe to account for taking the extra step for their guests.
The days when hotels were magical destinations of class, luxury and grace, with plush, carpeted sweeping lobbies, chandeliers, lobby pianists, impeccably formal staff and wealthy blue-haired women with poodles in tow—canine and human—have become all but Hollywood lore. The order of today's hotels is business-like efficiency, shorn of romance and mystery. And sophistication is unapologetically banal and transactional—a sophistication that comes straight out of a hotel chain manual—where even your loquacious bartender is expected to remain strictly in the role of a beverage dispenser, with no inclination toward doubling as a personal confidant. Maybe for the trade, this is a necessary order of the day.
Yet, amidst the rubble of this sophistication, the Clef d'Or order stands as a tribe for whom the nature of their job defies mere transaction. And for whom knowledge, curiosity, and empathy put poetry back into the profession.
ABOUT CLEF D'OR
Founded in 1929 in France, Clef d'Or is an international association of elite hotel concierges renowned for their unparalleled dedication to guest satisfaction. A Clef d'or concierge is recognisable by the symbol of their prestige—a golden lapel pin shaped like a crossed golden key. For hotels, earning the prestigious Clef d'Or seal of approval is a testament to their commitment to excellence. It signifies that the hotel maintains the highest standards of service and that its concierge team is among the finest in the world. This recognition not only attracts discerning travellers seeking the ultimate in hospitality but also elevates the hotel's reputation and standing within the industry.
Reportage by Mytreyi Prasad, student of Communications at Mount Carmel College, Bangalore.
TO ALL CONCIERGES
Explocity is looking to write more stories about different aspects of the concierge fraternity. We would like to find and know more about you. We have some interesting things coming. If you are a concierge, please introduce yourself. Write and say hello here: editor@explocity.com. Here's a useful, mobile-friendly link to help you make your job easier. Click here and save the link: The Ultimate Bangalore City Guide.