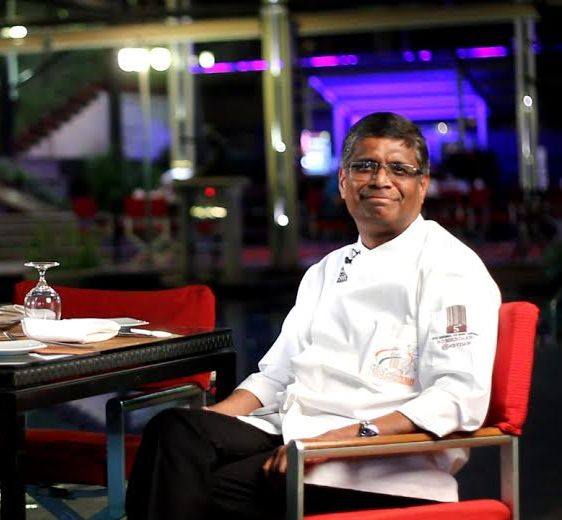 Meet Chef Vijaya Baskaran
Executive Chef, Le Meridien, Bangalore
Where did you grow up?
I grew up in foot hills of the Western Ghats - Anamalai Hills, in a place called Amaravathi Nagar. I went to a military boarding school called The Sainik School.
What led to you becoming a chef?
While looking at opportunities after school, I came across a friend who was working at Taj Chennai, and visited him to learn about the industry. I met a chef that day and some thing stuck. It was just instinct! I then joined the Institute of Hotel Management, Chennai and there was no looking back. I was completely inspired by the chefs at the institute.
What do you enjoy more? Cooking or creating?
Tough question! Why I should choose one? I love doing both.
What dish do you like eating the most?
I love to eat something interesting every day. Last week was my school reunion and we travelled all the way to Amaravathi Nagar. You'd be surprised that the food was the most important thing to everyone there. The Pork curry and the fish fry in particular was delicious. I thoroughly enjoyed the feast back at my school in the foothills of the Western Ghats.
What's your least favourite dish?
I am perfectly fine to eat anything. I used to detest radish but now I don't mind it so much.